I am sure we are not the only ones in the world,…but I still think this is a real milestone!!!!
When I went SOLO on July 9 in 1968, I never ever thought there would be 3 generations doing the same. I went solo in a Grunau Baby, age 20. Instructors, Dick Teuling [at the picture] and Kees Musters.

My daughter Inge went solo in Tocumwal in December 1987, age 14. She flew in the Blanik.
She was ready for a solo flight in Holland on her birthday November 7, but the Dutch season had finished.
So December '87 was her month, she went up in the air behind her brother Dennis in the Belanca Scout in Australia.
I nearly got a heart attack when I found out, but later of course very proud on them.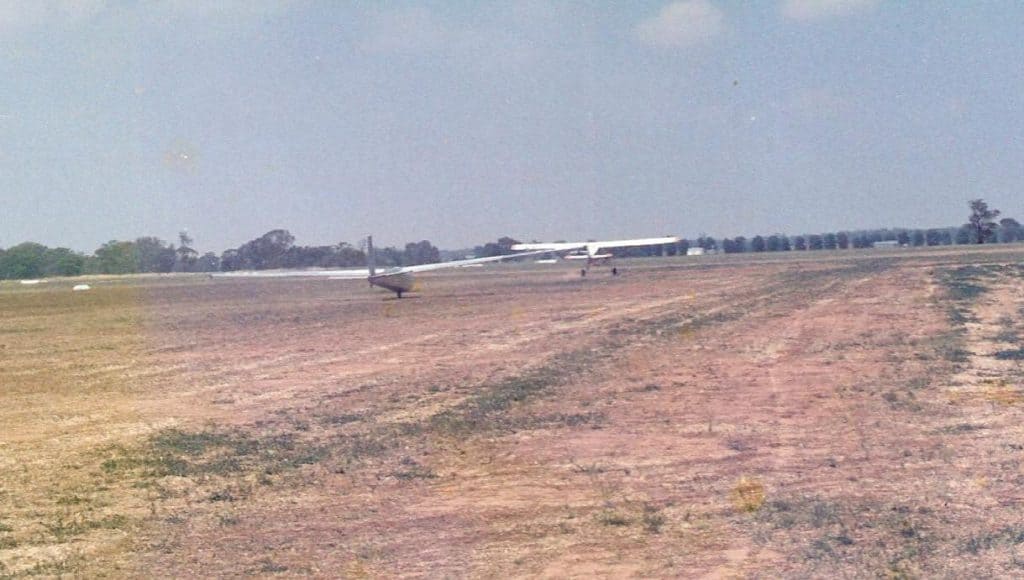 Now last Wednesday October 23 …2019…my granddaughter Indya went solo at Terlet , she just turned 16 in September. She flew the ASK 21 solo.
I know her instructors Bas and Marco from when they were as old as Indya is now!!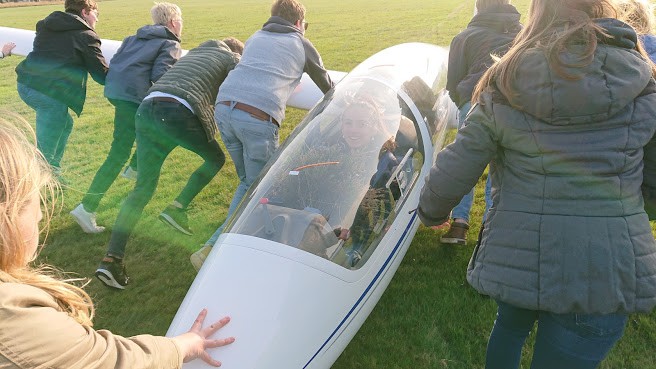 So 3 generations of female pilots in the family!!
Very proud grand ma and ma!!!!!
Indya has been during her life at several gliding fields,dragged with mum and dad or granddad and grandma.
As a 2 year old toddler she walked around in the hangar between all gliders, at Sportavia, with her doll in a pram.
She was never interested in flying a glider herself.
Till this year,.. when she became a member of the the Gelderse and during this autumn soaring camp, she was allowed to fly SOLO after 50 starts.
All of us flew at Terlet .Granddad George mainly during many Nationals.
As my club, the ZES, had no field we were guests at other fields in 1967; Venlo in spring, Malden in summer [ that's where I went SOLO] and Terlet in autumn.
My flying-career was "poor" and only exist out of a few solo flights, then the camp was over. So I don't call myself a real glider pilot, but for sure I know the feeling of going SOLO!!!!!
The lack, total lack for orientation, ….after 3 circles I had no clue where the field was,….finished my gliding aspirations, but my enthusiasm for soaring stayed very much alive, hence blogs over soaring for more than 30 years.
Inge and her brother Dennis both were members of the Gelderse, in the 80-thies, a very active club with at this stage quite a lot of young enthusiastic members.
Indya is now a member of the Gelderse as well.
——————————————————————–
Interesting news from last week….from
GERMANY;
DG Flugzeugbau GmbH
" Quality, performance, safety and all-round capabilities have always been the most important characteristics of our well known DG-1000 family since its roll-out. With more than 300 units sold, the DG-1000 family is flying in all areas of gliding. For us it was a logical conclusion to run this successful model through an update now.
With the DG-1001e neo we present the world's first double seater in serial production powered by the well-known and popular FES system.
The glider will feature new 20m wingtips with neo-winglets as a result of numerous successful aerodynamic projects that we conducted together with Johannes Dillinger during the past years."
Find out more on our website:
https://www.dg-flugzeugbau.de/…/aircraf…/dg-1001/dg-1001eneo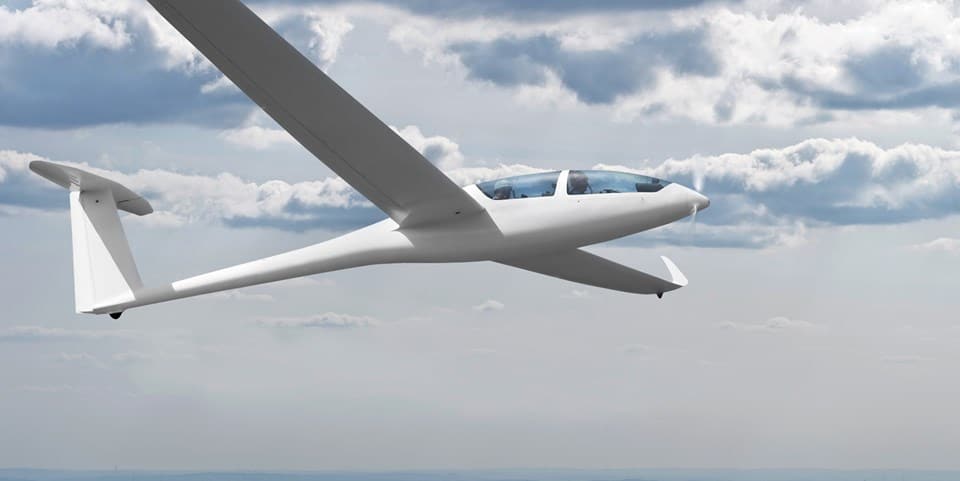 AND from Schempp-Hirth
" French Air Force has chosen Discus-2 as their single seater glider. During their training, all future pilots for transportation or jet fighters will have to fly this glider type during their studies and training. "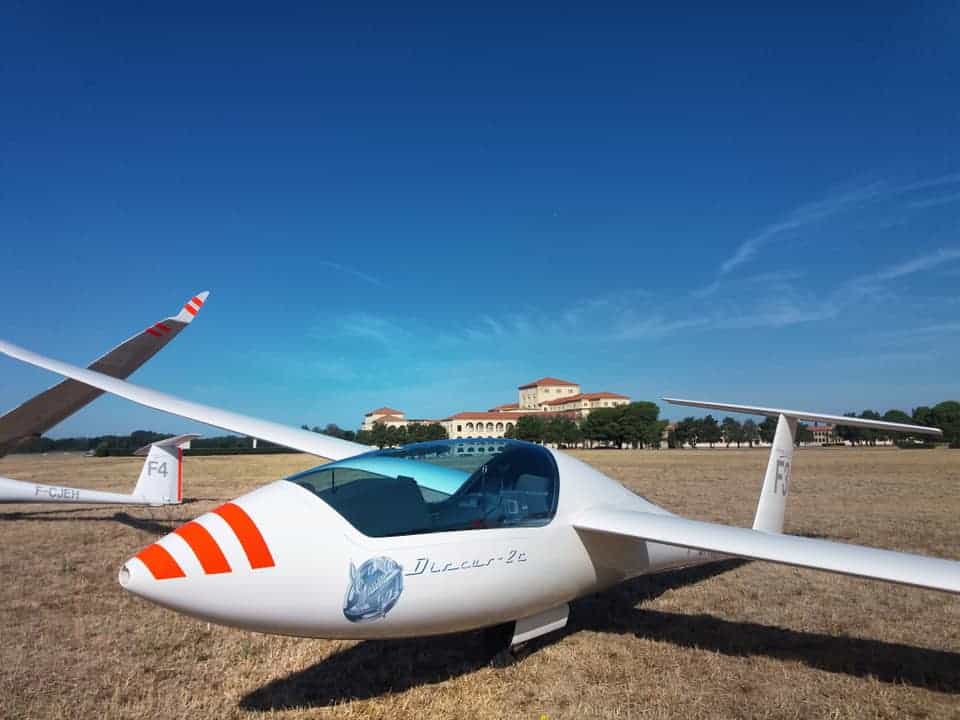 Australia;
LAKE KEEPIT, the venue for the WWGC has some international guests. I wrote already about the nice long flights from Lasham pilot Andy Aveling. This time he flew with KIWI Grant Nelson in the duo Discus;874 km.
And 806 from Temora in an 18m LS 10 by Brian Du Rieu. Temora is more NE from Tocumwal , so closer to the heat and a great spot for soaring.
He tried and set a 1000 but the weather did not co-operate and flew just over 800 OLC kilometers. Good on him.
And ….from Beverley [W.A.] 700 km. [680 FAI triangle] in an ASW 20,on a blue day with strong lift by Daryl Mackay.
Holland/The Netherlands;
Las weekend the temperatures dropped from 24 to 10 and about ONE [1/0] in the night!!!!!!
We had a few great unexpected sunny nice warm day's even the hottest 24th of October ever and then,…it was over, back to zero…time to get the "woolly's" out.
Time to also change the time, in the night of October 26/27, so the difference in time with most of my friends down under will be 10 hours again.
ARGENTINA:
Last Saturday it was such a day again…this time from Jachal in Argentina and on such a day Klaus Ohlmann jumps in his STEMME and flies and flies; 2.131,90 km!!!! Speed 167 km./h.
Straight after the start he had 10m. per second in bleu wave, then it was less easy [read his comment on the OLC] but with ridge soaring and thermals he found wave again and passed places as Minivitacura and ChosMalal, well known names in Argentina in the "wave-world" .
An interesting flight ,not easy and a "sit" of 12 hours and 44 minutes.
Containers have arrived in Namibia so the busy time start again in Bitterwasser, Pokweni, Kiripotib and Veronica. Looking forward to many long ,safe and interesting flights.
Cheers Ritz, by the way, plans for Australia are on hold at the moment due to new investigations of my heart.[myocardsintigrafie]