Alphen aan den Rijn      Wednesday February 29 2012 ,
special day only once in 4 years
ritzdeluy@hotmail.com     www.glidinginternational.com     www.soaringcafe.com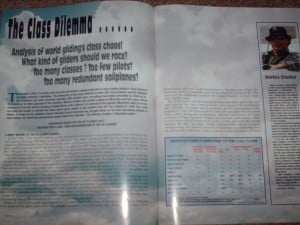 The class dilemma, I told you already that I was going to give you some news,  as I read it in the Gliding International from March/April. GI has consulted some experts and asked them to "shine their light over the situation at this stage".
It is something which keeps me busy as well.
Gliding International has published a discussion paper for the IGC plenary next week written by Marcus Graeber [ IGC Vice President and IGC delegate for Columbia] and I find it refreshing as we need to review the future of competition- soaring and more!
Some points I found in this 8 pages counting analysis supported by statistics;
What kind of gliders should we race?????
Too many classes????
Too less pilots????
Too many redundant sailplanes????
Don't start the duo/20 meter and 13.5 m class???!!!!
The supporting view from John Cochrane, who wrote " a brilliant article that marks a major change in soaring," is clear and convincing.
More to read in  the Gliding International from March/April and I hope that in 2013 at the next plenary the goal from Marcus  "to initiate the probably long and arduous process of developing a long term sustainable design and competition class structure for gliding." will be ready to vote for.
And there is more in the latest G.I.: Winglets are big business,—- complacency in the cockpit,—- devotion to flying wings, —–Friedel Weber who stops at DG as he turned 65, his words, and Holger Back will be a new partner in the DG Flugzeugbau-business—the SSA Convention in Reno,—-Let's try to explain the terrible European and USA weather,—and last but not least the statistics by John Roake himself about WORLD MEMBERSHIP, WORLD FATALITY and WORLD CLUB AND SAILPLANES. You will be amazed!!!
Great pictures by Maria Szemplinska and lot's of news about instruments and much more ; 64 pages of pleasure.
Enjoy and when you do not have a subscription yet, think about it,  you are invited to go to www.glidinginternational.com  for a 1 or 2 year one.
The IGC Plenary is this upcoming weekend [March 2 and 3] in Potchefstroom in South Africa. It will be another important meeting for the future of soaring. On the FAI site you can find all the news and the agenda. I will get,  as said before , news straight from Potchefstroom by Rick Sheppe[USA].  Next Sunday you can expect the news.Looking forward to that.
Looking at the OLC list of best pilot over all flights in the 2011/2012 season,it is one of my friends Hans Wiesenthal who was the best with 29.000,09 points, before his mate, Klaus Engelhardt with 28.480,69.
The Gliding Club of Victoria was world wide the best/most active club with over 213.000 points and the runner up , the Beverley Soaring Society, "only " had a bit more then 100.000 points . Good on Benalla , place from the 1987 WGC but also on Beverley,not so well known and both in Australia.
I went with a friend to Schiphol yesterday. At the beginning of the lane of departures we were stopped by a big bunch [ about 20] of military policeman/women. Several white tents as well. We were picked!!! Car was searched thoroughly, we had to hold our arms up for visitation and with a smile we gave them the opportunity to do their job. On our question WHY?, they said they were checking for weapons!!!!! Me and …weapons… Had they found some, I asked , sure they did not, but….they said they were amazed to find so many in just half a day!!!!!
Unbelievable that people visit Schiphol with weapons in their car, luggage or bags. Certainly NOT the place to take them to. Anyhow….Good job!
Note; In The Netherlands it is FORBIDDEN to carry a weapon at all time.
2 Interesting links  from Jo from Australia[ Thanks again Jo!]  with news about the Gliding competition for the 2012 Wenlock Olympian games and the DG March 2012 news letter.
Nice pictures on this news letter from the staff wishing all pilots a beautiful Flight Season, with amongst others , Friedel Weber, Holger Back and Jelmer Wassenaar. In 2005 Jelmer still was a junior in "my" team at the JWGC and a student at the University of Delft , now he is sitting proudly behind the table with the DG staff/top. Have a look and..as you can see I found in my archive pictures from Holger and Jelmer as well [WGC 2006]
A nice picture from Friedel is in the latest G.I. with the story; "Friedel Weber hangs up his parachute and says good bye to his working life at DG Flugzeugbau".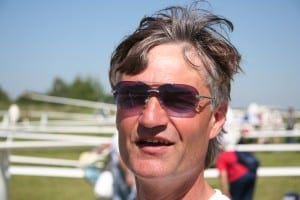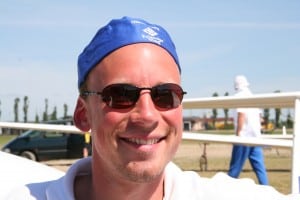 Holger Back and Jelmer Wassenaar
 http://www.bbc.co.uk/news/uk-england-shropshire-17194773
http://www.dg-flugzeugbau.de/newsletter-161.html
That's it for today. Back on Sunday. Cheers Ritz