—-They had some bad-weather-day's both in Africa and Australia so flying was "low".
Part of S.E. Australia was covered in red dust from frantic storms, whilst the winter-sport area, not far from Melbourne ,Falls Creek had incredible snow fall.
It was not just a sand storm ,but a huge one, even showed at the Dutch news with the remark, that at some places the visibility was only a few meters !!!Yes still early spring.
One week later China had the same problem, with grey instead of red sand.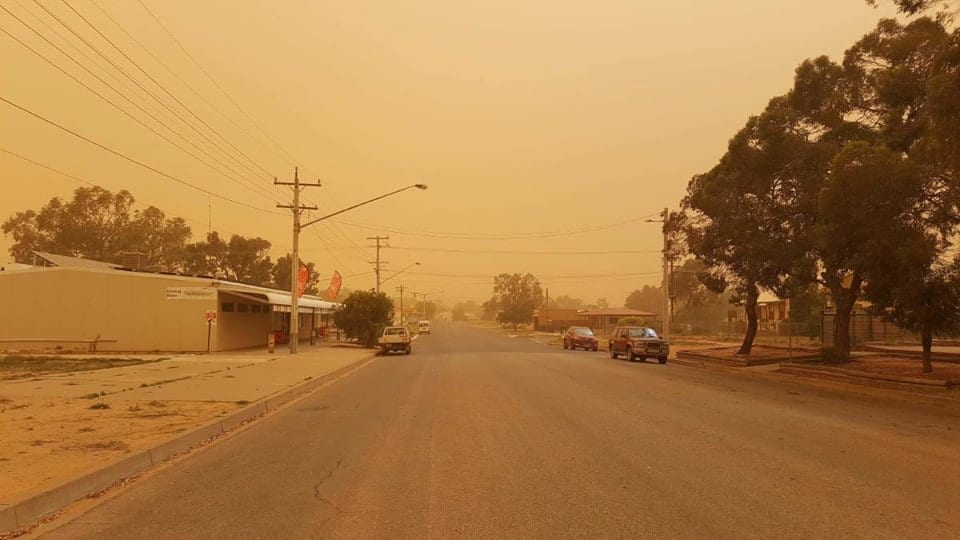 Broken hill; The red sand from the "heart of the continent" flies over .
As shared by William, who estimated looking at the satellite image that this cloud full of sand would be 800 to 1000 km. large.
Not too far from Tocumwal , which turned windy and wet, a small place called Kattemetite was hit by a tornado. Lot's of rain as well , but then,…that's good for the farmers.
But kilometer-eaters as Stefan, who is I guess ,the longest frequent flyer at Tocumwal, [ I believe he was in Toc before me so before 1984]did n't worry about weather. In his LS 4 he flew , except for 2 day's,…every day since the 18th up to 533 km !!!!!AND …on the 26th he even flew 691 in his LS 4!!!!!!
Namibia was quiet as well, so time to see the gorgeous fauna and flora over there.
Boerje shared some pictures and straight after when the good weather was there again, he flew a 1000 again.
as shared by Boerje Eriksson.
After the weather cleared in Namibia, Alexander Mueller managed to fly in his EB 29, a 1.301 km.flight [1.124 FAI triangle] from Pokweni with 145 km./h.!!!
Keith Essex moved from N.Z. to Veronica and straight away flew 1 .139 km. with a speed of 136 km./h in the ARCUS M. They declared a 1000 km triangle but  "couldn't get the last turnpoint because of rain showers."
32 over 1000 km. flights straight after the less good weather,  one of them by my friends Daan [Pare] and Eagle; 1.054 km.
And over the last day's more 1.200 plus and more 1.100 plus. No doubt till now a great Nabia-season as Pokweni, Kiripotib and Veronica had many 1000 km. flights as well!!!!!
On the BITTERWASSER site you could read;
"Perfect season start in Bitterwasser in the season 2018/ 2019 In November 2018, the first third of the Bitterwasser season, 50 flights over 1000 kilometres from the pan were completed. Reinhard Schramme and Norbert Siebert flew the longest distance of 1260 kilometres on 14 November. Robin Förster achieved his 1000 kilometre diploma on 24 November. A new palm tree will be planted in the avenue. On 26 November, Bruno Gantenbrink made the "flattest" flight with a 1000 kilometre FAI triangle. Nej Lutti made a special flight on 13 November: the first circumnavigation of the airspace of Windhoek in many years. This year, this airspace is to be flown north from Windhoek to flight level 145. There is nothing better than airspace!! November in Bitterwasser can be described as a very good flying month. The week around 13 November was round and beautiful. Then a few shower lines came from Botswana, but they didn't reach Bitterwasser. There is always a day to relax, but the flight break usually lasts only one day. As usual the flight operation is professional."
And also from South Africa's Douglas Backhouse 1000 km.-flights.That's where my friends Rob [Looisen] and his sister Marianne flew 1.015 km in the Nimbus 4D in mainly blue conditions.
————–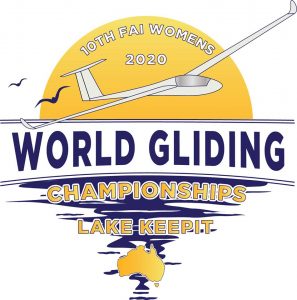 The Official 10th FAI Women's World Gliding Championships logo.
as shared by 10th FAI Women's World Gliding Championships
Pre worlds soon end of this year. AND,…. don't worry about your kid's, this is what I read:
"Don't forget we will have children's activities during WWGC 2020 so no need to worry about keeping them entertained."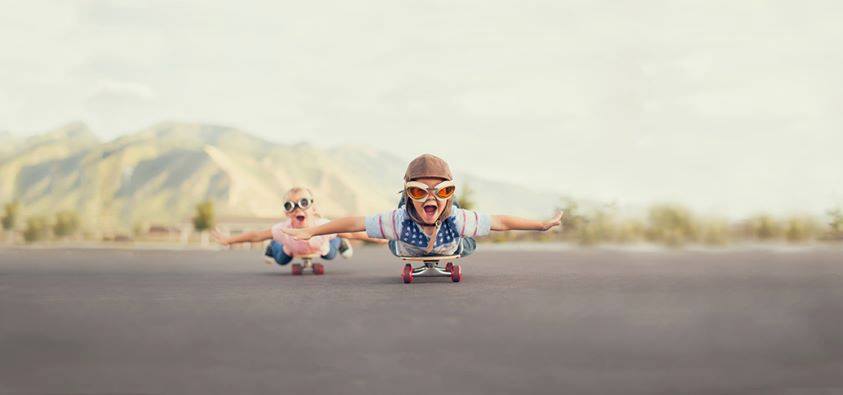 As shared by  10th FAI Women's World Gliding Championships
—————–
Talking about OZ,…Between November 26 and December 6, the 57 th MULTI CLASS nationals will be flown from Narromine and many of my friends are flying there. Quite a few top pilots as well among the 47 participants , so it will be very interesting!!!
The pre- competition briefing has been already ,with Beryl in charge.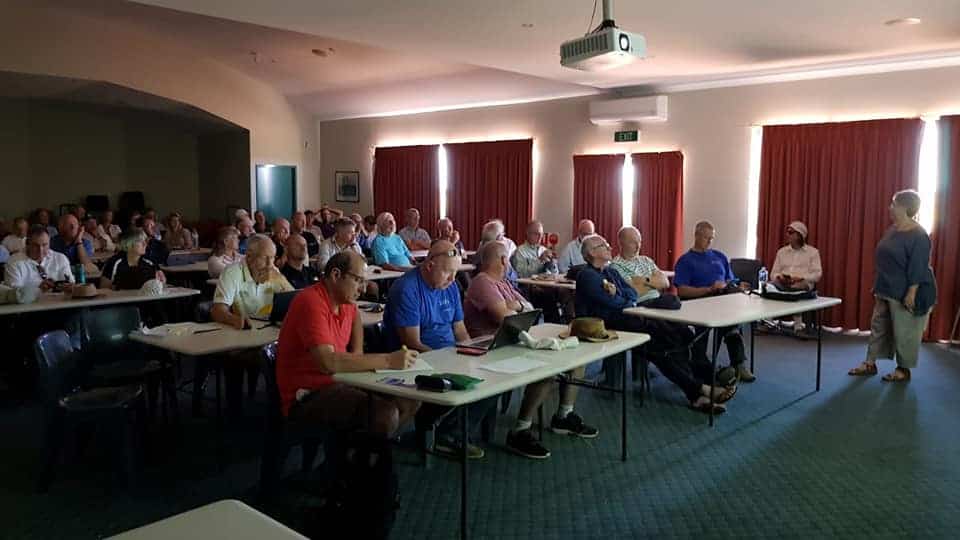 as shared by Narromine Gliding Club Official
The first and only official practice practice day. Monday November 26.
In 15 m. Benalla pilot , kilometer-eater and WGC pilot Tobias Geiger was clearly the best during their 3.30 AAT;432 km in Ventus 2A in time 3.31.He was nearly 100 km. further than the runner up.
10 From 19 finished and 5 outlanded.
In open David Jansen flew 407 km in time 3.28. during the 3.30 AAT.
George [my ex] was runner up. Good on him.
Standard;3.30 AAT and Michael Durrant was the best ;343 km in time 3.28.
In 18 m. Same task;  David.
November 27; Day 1 task 1;
Cancelled ! A pity, but a new cycle will bring, good to better ,to the best weather again. But not yet today as I heard!!
They tried hard with 2 hour AAT's, were ready to go ,..nut rain destroyed the dreams for day 1. Task setters are William and Evelien both from Holland but living and flying already for a long time from Narromine. They are assisted every day by 2 competition pilots .
After a very dry period, hence a very dusty airfield, there was RAIN.
Ready to go ,but…..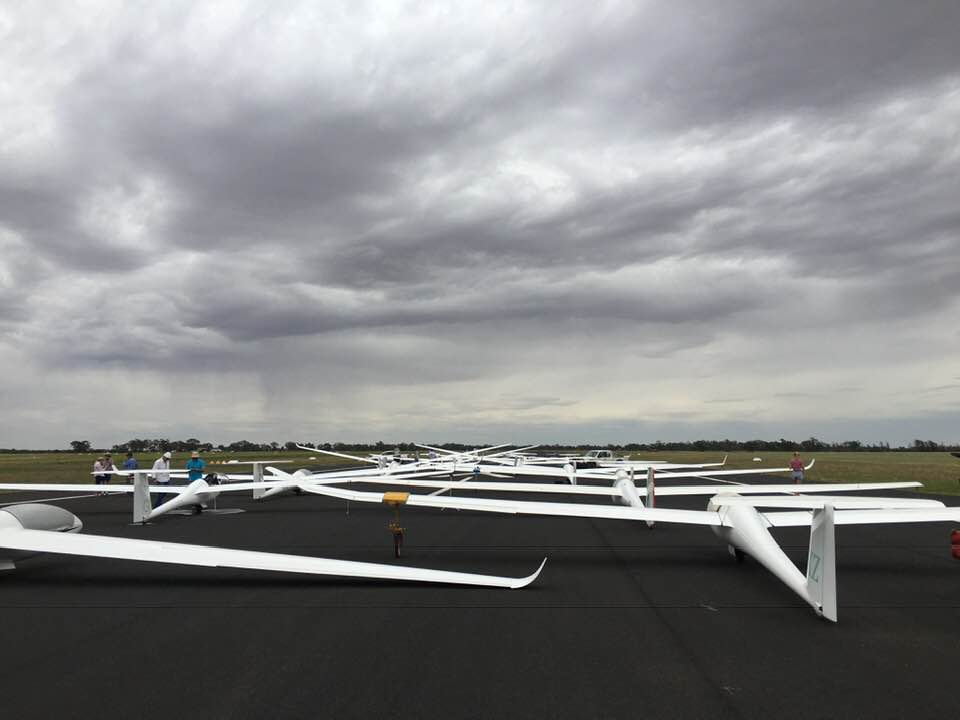 Picture shared by Brian Hayhow.
November 28; Day 2 task 1;
As far as I heard there will be rain all day!!
So washed out!But hope for Thursday.
More next week.
Pictures by George and Brian, who added the next true words;
"Mmmm… the old adage 'call a gliding competition and break the drought' rings true yet again."
————-
——-Shopping list; When you do need a new fabulous 2019-calendar you can visit www.fotokalender-segelfliegen.de an extra joy to receive.
There is a very good co-operation with top glider pilot Tobias Barth I read:
"The aerospace engineer who lives in Stade is a glider pilot from an early age. His elaborate digital photo arrangements set new standards both technically and artistically. We are very pleased to have found in Tobias Barth an outstanding photographer who has all the prerequisites to follow in the footsteps of Claus-Dieter Zink. The best pictures of both photographers will have their permanent place in the photo calendar soaring."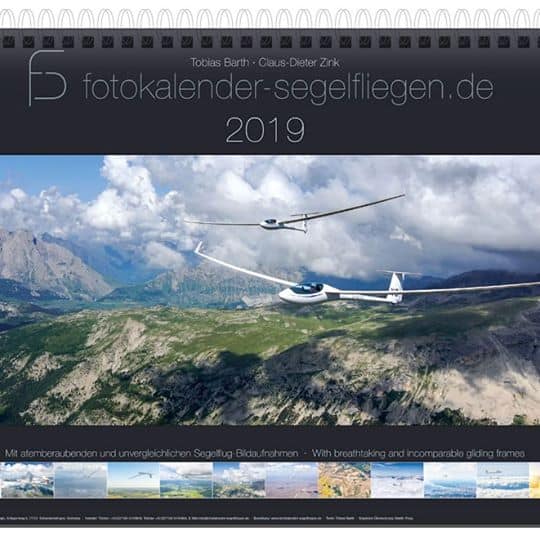 as shared by Gliding Calendar – Fotokalender Segelfliegen
————
—-November 23; this is a proud mum and of course dad George is very proud too. Not to forget her husband Rodger and teenager "kids" Indya and Dexter.
My daughter, just 46 now, received her MASTER OF SCIENCE certificate WITH MERIT in Human Factors in aviation.
She studied first law at the university of Amsterdam and got her bachelor degree there.
She is a full time airline captain, a wife and mother of 2 , devoted to her work for the union VNV, where she represents Transavia the company she flies for and a real social friend for many, so a busy social life.
How she all did it,…?????I don't know….Enjoy the pictures.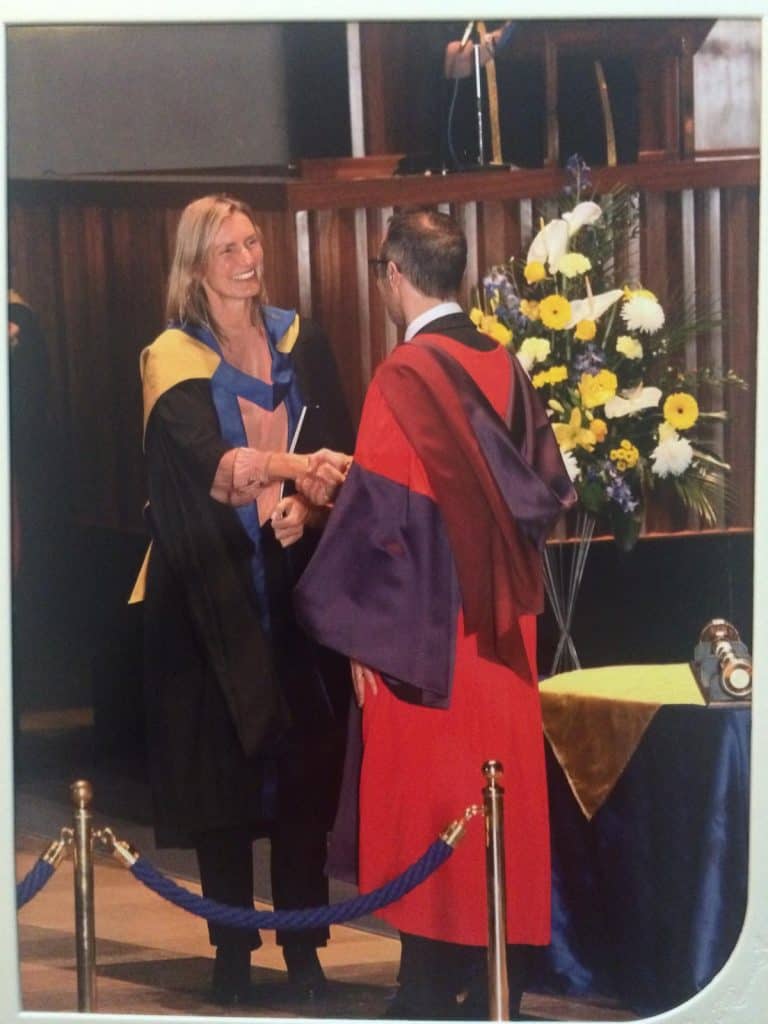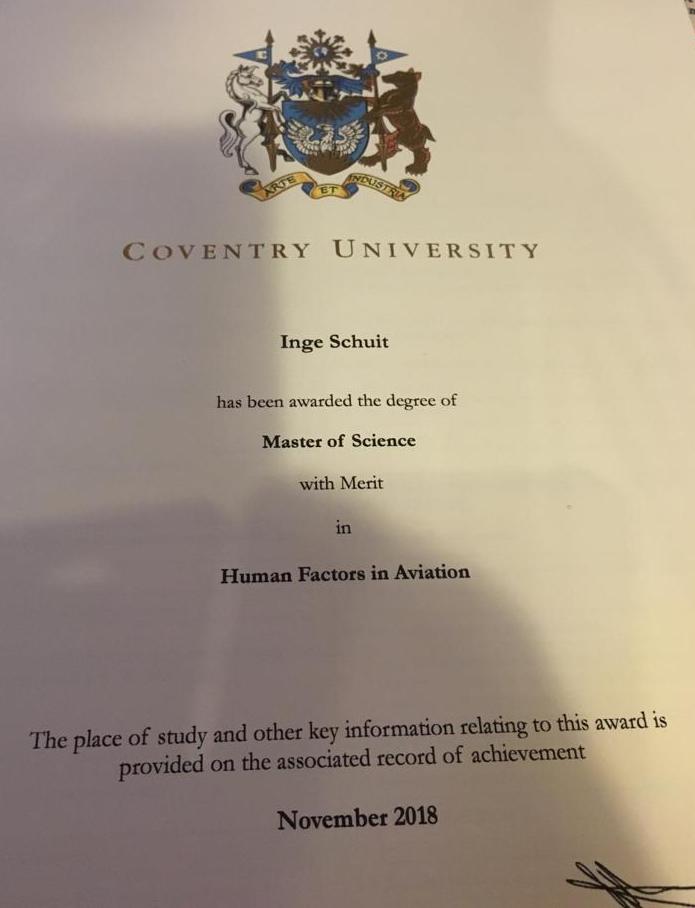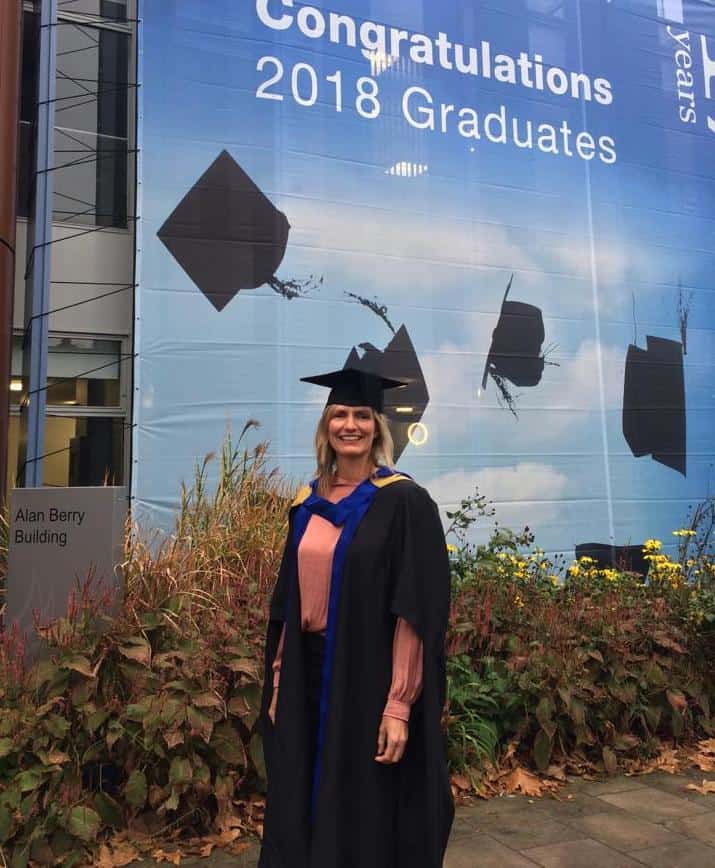 Congratulations dear Inge.
And to finish….looking ahead at 2019
www.egc2019.pl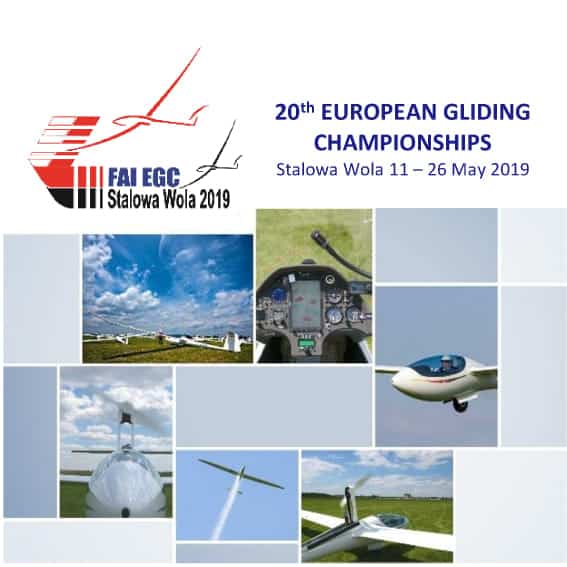 as shared by Aeroklub Stalowowolski
CU next week
Cheers Ritz