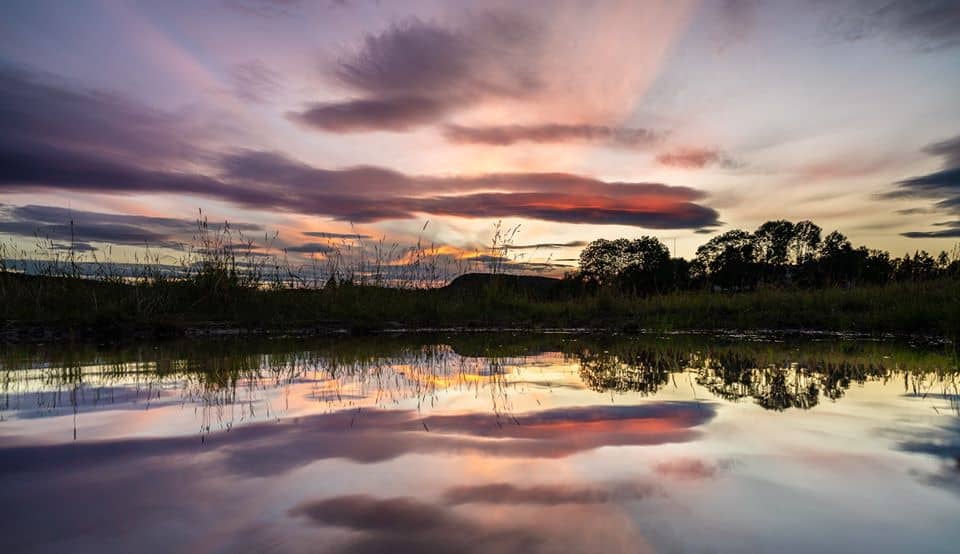 This is a pretty personal blog , mostly written in the weekend , so may be at times too emotional,…but I decided to leave it as it is after reading it again this morning.
The DUTCH SOARING FRATERNITY is in mourning, in deep mourning!!!!
Last weekend we lost 3 soaring mates, starting their happy Saturday or Sunday, with hope for a great daily flight, as the weather looked very hopeful for the whole weekend.
Sjors [25] and Lars [29] …… 2 young pilots and former Dutch Junior Squad members , went last Saturday ,each, for a nice cross country flight on a pretty good looking day.
Lars a member of the Aeroclub Salland, and Sjors member from the Amsterdam Soaring Club choose as TP ,Borkenberge, a by the Dutch pilots much used TP 50 km. over the border from Winterswijk. [Holland]
One of the flights from Holland to this place; A frequently used 300 km. out and return….Veendam..Borkenberge…Veendam.
Under investigation by the German authorities is WHY they crashed over Dulmen after a midair. People on the ground heard the collision .
UNBELIEVABLE,…..They have flown in thermals at comps with sometimes too many gliders,….but here ALL space was for them.
Both very experienced!!!! Both young and good looking, very talented and passionate for the sport …nearly born and "living" at the glider field…and popular at the several fields/comps they visited!!!!
A tremendous loss.
Sjors was a competitor in the Pocuinai [Lithuania] JWGC in 2017, where he was on spot number 9 from 32 in standard class!!!!That year they celebrated the JWGC standard title from their team mate Sjoerd van Empelen, so great fun!!!
He also flew the junior world championship in Szeged in Hungary.
He now was already a member of the Dutch senior squad.
In 2018 he flew in Ostrow in Poland his first WGC in standard class; he was 35th from 47 and again in that year they celebrated a Dutch world champion; Sjaak Selen.
Lars flew Dutch Nationals, as well as international [Bailleau] comps.
The German authorities are busy with the investigation, so we wait for what they will find.
I know already more, but wait till that news is a fact.
Speculations are not appropriate certainly not at this moment.
Will inform you after the investigations.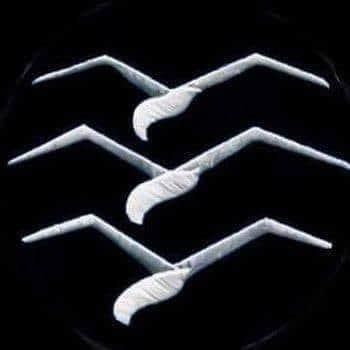 I had a bad night. So the next day I went for a long walk and had a cuppa in a nice restaurant in the forest. I looked at the skies ….fabulous… but I knew a lot of pilots , certainly from both clubs, would not fly this Sunday.
Normally great looking skies give me lot's of pleasure ..they did not now.
Before leaving I checked my mobile for news.
NO !!!!!!……another fatal soaring accident now at the Military Airbase Gilze. Sunday at noon… ????!!!!!!
This year they celebrate 75 years of soaring at Gilze. Nothing ever happened…..How is this possible??!!! What's going on???
This is unheard of…. 3 fatal crashes in 1 weekend,don't remember that this has ever happened before .
A very experienced 37 year old female pilot flying an LS 8,was this time the one who "lost" her life during soaring!!! Straight after the start ,…which was on a winch….something went terribly wrong!!!
Members of the club followed her with their eyes, when she went up and saw it all happen.
Can't believe it!!!!! She is a mum of 2!!!!!!A highly valued club member and her family accompanied her often to the soaring field.
All very much engaged!!!
A very popular teacher in the Dutch language at a high school in Tilburg as well.
Dutch authorities both civil and military are involved in this investigation .

R.I.P. dear soaring mates!!!
From experience I know how the parents from the 2 boy's feel…I wish them a lot of strength. Of course all family and friends as well and for sure the girlfriend from Lars, Marleen and from Sjors , Lizzy , who is a member of the junior squad now.
And what about the feelings of a husband and kids ,….as a granny I do not even want to think about it.
Also the members from the 3 club's..it's tough on them as well. Very tough……for sure for those who saw it happen.
We all grieve in our own way……
So did the Dutch junior manager Lex Venema…he flew their last task on Monday to honor his best friends.
" Veendam..Borkenberge..Veendam
To see what you saw, to feel what you felt , to be where you are, to be able to hopefully enjoy the sport you both lived for in the future again,…in tears the TP rounded where you did….this one is for you". with his permission.
The soaring fraternity is in cases as this a warm blanket…they ALL are there for you as ONE BIG FAMILY.
That got me through bad times as well; I am sure it will help the families and friends too. But the pain for the loved ones now is HUGE .
The boy's enjoyed cloud street racing,as it was such a day. For what it is worth,..they had till THE moment a GOOD/HAPPY day.
On top of all that sadness, our 27 year old world champion on the 500 m. short track died last Friday.
She was with the Dutch short-track- team [speed skating] in France for training on height. She did not feel well …. was brought to a doctor… then hospital… intensive care…coma….and died on an auto-immune reaction, within 2 weeks. Such a strong healthy and sportive girl. Very down to earth and social. Too sad for words ……
———————————————————————
Back to the regular blog, which partly was written before the accidents, so the tone is "lighter" and more enthousiastic:

I had some problems with my blog last week but now I have a bit more space again I can show you the pictures I could not show last week about the closure of the border in Tocumwal between NSW and Victoria.
Last Wednesday I also had to delete a lot of nice pictures from the Italian comps, as my word-press gave up on me. Too many pictures, too many words,no room anymore on the server…. I gave it out of hands and Bill is having a look.
I quickly could write down 25 x a 1000 in Germany. That's pretty normal for Namibia, sometimes in Australia , -we had it on a couple of day's -, but not so much ,as far as I know here in Europe.
Though Fuente sometimes has a lot as well. Mostly in August when their season is full on. I noticed by the way their very first 1000k last week , so early in their season, in a Stemme S 12, flown by a very happy pilot, Gil Souviron from France;
" My first 1000km with the S12. What a glider!"
Even Schempp-Hirth was pleased with all results on that remarkable Tuesday, especially with the best flight for the day on the OLC by young Matthias in the Discus 2b.
On Thursday July 9 Schempp-Hirth wrote;
"What a day yesterday in our area! Many 1000k and very likely a new German record for the Arcus-M "20" with Mario and Tilo!
But congratulations especially to Mr Matthias Arnold, from the Weinheim gliding club, who performed 1163,6km in a Discus-2b, winner of OLC day ! Impressive distance!"
Tilo from Schempp-Hirth, flew himself that day with Mario, it turned out a great flight but unfortunately not a new record.
I counted all over 1000 km. flights again, as sometimes they add a day or 2 later; 25 !!!!
Michael Sommer flew 1.263 km in the "mighty" EB 29R, on a "mighty" good day. He was one of the 6 who flew the 1000-triangle.[1.195 km]
Stefan Langer flew that too in his ASG 29/18m., 1.132 km with a speed of 110 km./h.[1.031 km. triangle!!]
Great results also for Uwe Wahlig in the LS 3 with 992 km. [770 FAI triangle] , Eric Schneider in an LS 8 neo with 998 km[746 triangle] and Henrik Theiss with 1.058 km [766 triangle] in a Discus 2 CT/18m.

The black Saturday showed 4 fast long flights in the USA from Moriarty between 1.172 [ JS 3 /18m] and 1.250 km. [Ventus 2CM/18m] with speed of 153 km./h.
Also Europe had great weather 1000 km-flights from Germany, France and Belgium.
Our black Sunday turned out to be a top day, specially in Germany. As I told you we had stunning conditions too, but most of our pilots needed to be together and reflex on what had happened.
Members of other clubs flew 102 in total and pilot Thies Bruins flew in a DG 400/17 m. a distance of 914 km. from de Voorst and Steven and Alfred Paul flew a 1000 from Terlet. Steven just missed out on the declared 1000 .
More than 3000 flights were added to the OLC.
Have a look at the OLC it was indeed a HAMMER-day. Over 70 1000km.-flights in Germany only. Several were triangles as well.
Alexander Mueller flew in his EB 29 a distance of 1.319 km. [1000 triangle] and mentioned it could have been much bigger when the Oberpfaltz , later in the day, would have co-operated.
Bert Schmelzer jr.declared from Hausen an Albis a 1000 FAI triangle and flew it in his ASG 29/18m.
Monday still was good in Germany with over 20x a 1000km. flight. Have a look!
This weekend , really had an impact on me. When I read in the paper how people passing by heard the "big bang" of the collision, I could not do anything else than think of the accident we had in Tocumwal , when we just started as owners,when a glider pilot happily came back from a flight …pulled up….and just flew under in the fuselage of the Blanik who just had started with our co owner Jeff and the 25 year old Kirsten.
Never forget the bang….. Never ever……
All 3 were dead on one beautiful sunny and hot afternoon in January about 15 years ago.
On a Sunday…..
And our Dennis and Kees …..both within one week,[ Sunday December 27 1987 and Sunday January 3 in 1988] an impact most glider pilots from that time still feel and NEVER forget either.
This weekend will have the same impact…Lars, Sjors and Marlinde will never be forgotten….
R.I.P .
Cheers Ritz ……. Next week I will be more gay again.
This is how soaring should be AND normally is,…happy and exciting faces.