ALPHEN AAN DEN RIJN    WEDNESDAY DECEMBER 19 2012
ritzdeluy@hotmail.com     www.glidinginternational.com     www.soaringcafe.com
First of all THANK YOU for all congratulations and kind words on my birthday! I had a SUPER day and too many facebook and hotmail messages to count, but I loved them all. So again THANK YOU!!
Would it be such a dream competition that nobody indeed has to worry about loosing points for infringements flying the WGC from Chaves ?
—"AIRSPACE FILE: There is no need for this file since there is no airspace to be worried about. As we have informed in the Bulletin 1, the competition area will be located in Buenos Aires Province. The organization has achieved that, during the contest, there will be no airspace restrictions of any kind, so there are no SUA files. Therefor the .cub file, See You vector map for Argentina, does not exist.–"
Talking about infringements , there were a few as I told you during the Junior comps in Lake Keepit. With the only 24 points on day 1 due to an outlanding, [only 24 km. and 57 points]  Matthew Scutter still managed to have spot 4 on the overall list. Would he be a new Kees Musters?
In the end I noticed that the penalty points for him and one other pilot on day 4 have been scrubbed, 2 other pilots kept their 0 points. Matthew won 4 from the 6 days and though I only heard from him,[ never met him,]  I did ,to be honest not expect any infringements from him , so GREAT that was deleted, don't know  however exactly why!
Winner was Andrew Maddocks,  who won also the last day [6 out of 7] ] , with 5433 points AND also the last 2 junior comps.
I met him at JWGC's and found him an out -going , lovely young man with a great soaring talent, which will even grow as he is supported by his enthusiastic family,  all pilots , mum, dad and brother Nick who won day 1 and ended on spot 5 with 4817 points.
Runner up Colin Stauss with 5226 and on spot 3 at the podium Nathan Johnson with 4993 points.
And 4845 points for Matthew.
I believe from what I read and heard that the NZ boys have had a great time as well. Nick finished on spot 8 and Alex on 9.
Here is with their permission the latest picture and story from Alex and Nick from NZ!Thanks guy's and good luck with the preparations for and the partcipation at the JWGC in Narromine in 2015!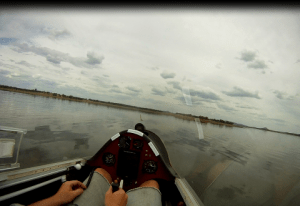 —"We are sitting at the airport on the gold coast ready to fly back to CHCH. Its been a great couple of weeks. The flying was great and competitive. We learnt a hell of a lot and hopefully have become better pilots.  We still have a long way to go for our goal of flying in the 2015 junior worlds in Narromine AU. We would like to thank all the people who have helped us get here, financially and for support along the way. There is to many people to thank on here but we are hugely grateful for every ones support. Here's a link to the final results. Nick Managed to beat Eric Stauss to claim the junior tans-Tasman trophy. It was a very competitive field with many of the competitors in there last year as being a junior. This puts us in a good place for future.
Cheers Alex and Nick—"
We continue with South Africa and hoped of course for much better weather in Welkom. When I left you on Sunday, there were 2 official days and 5 cancelled days!
Flying day 3 and 4 were a fact and indeed the weather improved more to the SA standard!
Day 3 in 18/open was won by Andy Davis who flies HC.[ 312 km. in 2.33,54]  Winner that day was Mannie with 312 km. in 2.37 during a 2.30 AAT, who flies an ASG 29.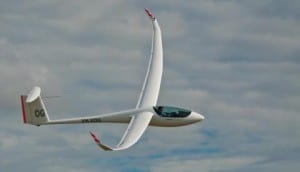 Oscar[OG]  was 2d , Laurens 4th, Sven 5th, Jonh Coutts 9th, Philippe Schroeder 10thb and Peter and Ron sharing the JSc1 11th.
Flying day 4 had a 503 km. task for the 18m/open pilots, 218 for club and 372.9 km for 15 m. and this time the weather was perfect to fly it. Oscar won the 1000 points in his JS 1 c, with 142 km. /h. Brother Laurens was runner up missing ou on 2 whole points!!! Overall they both top the list as well after 4 soarable days;3261 for Oscar and 3213 for Laurens.
I love their SA language , the most interesting birthday wish was send from SA; "Hartlik gefeliciteerd mag daar nog vele gesonde jare voor zijn".
On day 5 REAL S.A. tasks were set , meaning for 18/open a 648.6 km. and 500 for 15m and 300 for the club-pilots!
AND,…it was another 1000 points day with John Coutts winning , winning a day for the 2d time, with a nice speed of 135 km./h.in the 18m./open class in a JS 1, while Nathalie Lüben from Germany and a frequent flyer in Africa was runner up in their ASH 25.[130 km./h]
Last Sunday, on my birthday great flights again and the first 50 flights added to the OLC were between 634 from New Tempe to 1.254 km from Pokweni by Alexander Müller with a speed of 141 km.h.
Bernd Weber from Schemmp-Hirth flew from Bitterwasser, 1.216 km. and it is great to see your former guests fly so well every where in the world.
So has Chris Davison arrived in Corowa and before already Harry [Wondergem ] Anders [ Olsson] and Rudi [Herzog] , Andreas [Sieber] ,  Pepe [Gresa, who flies also from Narromine]and  Peter [Zander].
Herman Hamm flies in Bitterwasser and Michael [Godoj] flew in the Antares 934 km. from Kiripotib. Lovely to follow them, thanks to OLC.
Hans [Wiesenthal] flies from Kuruman [-Johan Pi]  and flew last Monday his first 1000 of the season, a real nice 1059 FAI triangle with 114 km/h. Good o him. His so maniest! His mates the Kalisch brothers,  both flew in Nimbus 4DM[Gert] and ASW 22 [Norbert] 1.62,74 km and 1.263,45 with 138 km/ph., both flying as Hans a nice 1000-FAI -triangle!!! I am pretty sure they are former guests as well!
The Finnish LS 6 is still stationed  in Tocumwal and Hannu[Korhonen]  is flying it there at this moment, while I hope to see Jari [Julin] and Kari[Lapalainen]  there later.
Another 21 over -1000 -km. flights from Namibia on December 16, their 2012/2013 season is solid- gold!!!Including another 3 over 1000 km FAI triangles, by Alexander, Bernd and Bostjan.
In between on spot 36 on Sunday; Atilla Bertok and I am nearly 100 % sure he is the hang glider pilot who turned after a minimal amount of flights with Eddie and/or  Don into a glider pilot with us at Tocumwal during a hang glider competition. He flew with a Cirrus 709 km. from Lake Keepit.
Yesterday 4 over 1.100 km. flights from Bitterwasser ,[ one in an 18 m Ventus,]  with Bostjan flying 1.279 km [1000 FAI triangle ] with 151.63 km./h. in the EB 28. He really was in a hurry!
Chaves is welcoming their guests.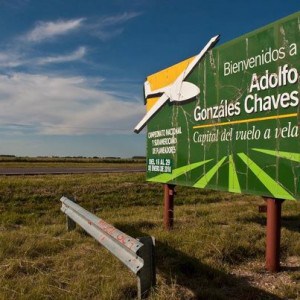 Picture Jeroen Verkuijl
and the 3 Dutch pilots /toppers flying in Club class; Tim Kuijpers who was the Junior World champion in Musbach ,[ here together with Bart Berendsen, who flew in "my" JWGC – team in Husbos] , Peter Millenaar who was Dutch National Champion and he flew the JWGC in Räyskälä and Jeroen Verkuijl who flew the Pre-Worlds in Chaves last year and got his holiday to go again!!!Sorry only could usde his FB picture as I could not find one in my file.
Frans here is a job for you in Chaves!
Last but not least: Andre Kuijpers our Dutch astronaut got on December 17 an honarary membership of the KNVvL. The KNVvL is the official body  for ALL airsports in Holland including our soaring association, as well as aviation knowledge and aviation science! Specially for young future kids interested in aviation Andre is a real welcome hero, wellknow world wide and "touchable"! Like him a lot!
Weirdest thing is that George and my daughter Inge had lunch before with AnneCor Groeneveld who had the honor of handing over this honorary membership a bit later. Should have known!!!!
Here a nice picture via Caroline who shared it on FB with our president of the soaring department from the KNVvL Ronald Termaat and his lovely daughter Anouk!And one with Andre and "my" photographer Frans.
2 Blogs to go and I disappear to Australia, but don't worry I take my laptop and when you are interested you can follow me via this blog in Tocumwal and Benalla.
CU next Sunday, …..that is when the world still turns around after December 21.By the way that's the shortest day here and the longest down under, so we look ahead at longer days and  at spring again.[bit optimistic!!!!]As you know I am a positive person.
Cheers Ritz