Alphen aan den Rijn      Sunday February 8 2011     ritzdeluy@hotmail.com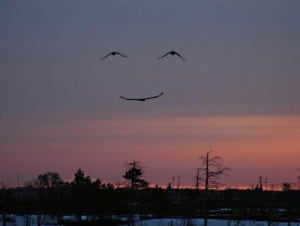 Thumbs up for people in Queensland and Egypt , both in trouble in differtent ways since Wednesday!
I followed the live coverage at ABC all day. I experienced  a category 4 hurricane while living at Curacao, and found that scaring! I remember well the horizontal passing wind, like rolling by!
 Since then I still do not like the power of wind!!! Poor Queensland, hair-raising experiences. The eye was 35 km. in diameter and it took up to 3  hours to pass over and had an influence up till now!!!
People were warned for complete power outage, heavy rain and  flood up to 9 m. in more then one tide; so before it was already  called the worst ever in nations history. Some called it a "monster- killer storm ".
The destructive winds and the heavy rain hit at 12 AM in the middle of the night Oz time! Most hit were areas between Cairns and Townsville. Tully was hit badly ; it was mass devastation there. The storm continued into land becoming weaker and weaker but even Mount Isa had a problem and they say even Victoria will suffer from rain and heavy wind as well. And that is nearly 3000 km away.
The little town Cardwell looked like a war zone, I saw on 9 news , after the mainstreet was totally destroyed. Luckily no injuries or death "only" damage ,but very bad damage. North Queensland is used to cyclones but never ever hit one as heavy and violent as this one since 1917. People were prepared and most of  them evacuated and were safe in strong buildings as mall's and colleges!The army helps out with the cleaning up.
Yesterday things were back to normal around Cairns, I heard.Electricity works again and they are cleaning up. Shopping center was still closed. They had wind around 100 km/h, while 100 km. south,  no house was left over on the coast due to wind force with 300 km/h. Today the system still causes rain all over the middle to the S. of Australia, also over Benalla, Corowa and Tocumwal.
No not a great soaring season for Australia , a pity!!!! Next year surely will be good again.
Here some pictures I received from the small town close to Cairns.
Last night we had up to 90 km/h here in Holland  and it caused a lot of delay and cancellations at Schiphol Airport, as they could not use all runways. Damage also on buildings, trees and fences, all over Holland.Amsterdam's ice-skating-court lost it's roof and a flat building at Rotterdam lost the entrance.
Not a lot happening in our soaring world. After a nice day on the OLC for pilots flying in Australia on February 1, the days later only showed 11 and 6 pilots flying. 
Time to do the finishing touch for pilots active on winter maintenance , as not too long anymore and pilots can fly in Europe again.
A very careful beginning in the mountain [ wave] areas, as Rieti, Aosta and St Martin de Londres are active since this weekend.
I was pleased to see that Tallinn in Estonia and Turku in Finland  both are called; Cultural Capital in 2011. Through gliding I visited both towns and I never stopped saying how awesome Tallinn is. Visa Matti took us , the stewards from the 2005 Europeans,  there on the Ferry from Helsinki to Tallinn and it was an unforgettable trip. I love very ancient towns and this one, being  on the World Heritage list of UNESCO, is defenitely the most memorable one. [ www.tallinn2011.ee  or www.tourism.tallinn.ee]
Turku is a great looking harbour town as well. As TC for the Dutch team during the Europeans in 1988 we all visited Turku on the way to Rayskala as the ferry, with all the cars and trailers,  brought us from the German Nord coast  to Turku.
Made a lot of pictures in Tallinn , but cannot find them..yet! So I share some other pictures,; impressions from Rieti during the WGC .[date is WRONG on one picture!]
You see THE meteo-man Guido, decision making between deputy director Leonardo Brigliadori with Chief steward Brian Spreckley and steward Robert Danewid, Jelmer Wassenaar with his friend Valentina Avanzini and Giorgio Galetto with his longtime crew Roberto.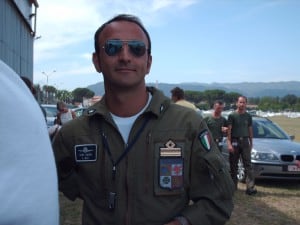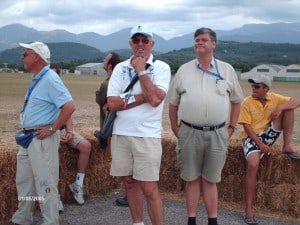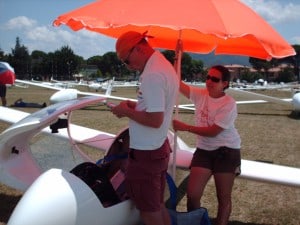 Take care CU on Wednesday, hopefully a day without wind!!!! Ritz