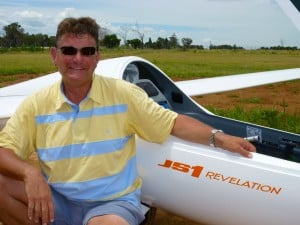 Alphen aan den Rijn  Sunday December 25 2011
MERRY CHRISTMAS
to all of you
 where ever you are in this world.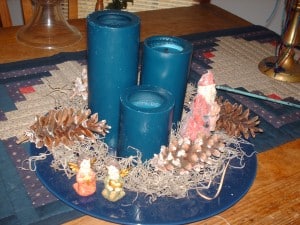 ritzdeluy@hotmail.com     www.glidinginternational.com     www.soaringcafe.com
Wishing you a Merry Christmas and a lovely Boxingday tomorrow with lots of presents. I love this time as I also get a lot of mails and letters from friends I only hear from with Christmas. Yes …it's that time of the year again….and I try to answer them ALL!!!! So much news …I love it,..but unfortunately most is private. I am very careful with what's open to read for everybody and what's personnel. Reason???
In my Sportavia period I wrote in my blog my hapiness over the arrival for Christmas from pilot ???????with his wife. Did I get a mail straight away after publishing from one of his friends ."You better be careful Ritzy, his wife is at home!!!!!"
You don't want to spoil peaceful Christmas days is n't it????
By the way,  the best flight from Tocumwal was on Christmas day, quite  a few years ago when Gerrit flew when I remember well,  about 1.250.km.
What a great moment to see the launch of the Soyuz,  with one of your own fellow-country-men, last Wednesday! Though I saw Russian astronaut Gagarin go up 50 years ago, saw the first men put foot on the moon, saw Andre leave earth in 2004 ,  this launch was more tense. I was happy after 9 minutes to see Andre touch the hand of his Russian commander ; mission successful till now….launch perfect!
Of course Andre is not on his way to announce the first music-single of the Dutch top 2000, but it is nice he does it. Andre is a medical doctor and scientist at ESA [European Space Agency]  in Noordwijk about 30 km from here and during this flight also the flight engineer. He is going to do a lot of research, 57 experiments,  also on his own body, to see p.e,  if and how somebody can survive on being weightless for such a long time,  to go in the future to Mars.
Can't believe such a rocket with 250.000 kg of fuel can climb!!!???
Before they left the 3 were in quarantine for a while to not get sick, even the interviews with the press where behind glass. Then the pretty iron protocol was broken by the 19 and 20 year old daughters from Andre hugging him before he entered the bus to go to the rocket. He is a father too , from 2 more kids and will be only back on Mai 15 2013. But…believe it or not he will twitter, send mails and every Sunday they can see and talk with their dad on a video session.After I looked at the "connection" last Friday, between the station and the rocket. Amazing!
The Welkom SA Nationals had a good 10 days of interesting soaring. It was in the end not clear  if Oscar was going to be the winner. Ronald nearly "touched" him gaining 743 points for his 3d place on day 10, while Oscar "only" had 562 points. ONE point difference in favor of Oscar…. 8598 and 8597…..wow! And Arne at 8552.
It all depends now  on the last day!!!! Anyhow you surely have seen that John Coutts won day 10 with 345 km in 2 hours 29 minutes. Spot on for a 2.30 AAT. Speed, 138 km./h.
This is what Ronald said before the last launch , if there is one ….for a 2 hour AAT!!;
—"Last day of the SA nationals today. Yesterday we had showers and big blue holes. I averaged 133km/h, good for a third place and bringing me very close to first place overall. The difference is only 1 point or 10 seconds… Problem is that the weather of today is bad and I don't think we will fly. We will see—"
And……a "dramatic" finish. No way for Ronald to gain that one point or a few more or …loosing a few. The day was cancelled. No worries Oscar is a very well deserved winner and with that the 2011 National South African Champion. But one point difference that hurts for Ronald,I think.  " where did I loose that 1 point???" he must think. But Ronald is a more then deserved runner up with Arne as number 3.Well done guy's!!!
 John Coutts won 2 days, Oscar as well and Arne 3!!!Other days were won by Attie, Uys and Holger.
 Oscar finishing during these nationals and happy at his glider.[on top]
Courtesy; Wil Janssens and Iain Baker
Club had a 2.15 AAT and Wayne is clearly the leader and…remains the leader, as the last day was cancelled for club. So after 10 days he wins the South African Nationals in his ASW 20 with more then 300 points on runner up Konrad Stark, with a nice 3d place for Stephan van den Berg.
Over the years I tried people to motivate to write a blog on soaringspot , about the comps, not only a link to a site or the scores, no real stories, a live blog. It attracks readers and that's how we on a small scale promote our sport. Well done to Carol and the others writing at Welkom.
I also noticed a more regular and more readable  blog on the OLC now. A good one as well, informative and up to date, that's what our sport needs.
My message for 2012.
Very happy to see "Harry back in business". After a few years of struggling with his health he is back to normal and flies the best triangles. He does n't go for easy but works hard for it. Harry Wondergem [Ventus 2CT/18m.] flew a nearly 1000 km triangle from Corowa, yesterday;935 km.. They are getting there in Corowa, with the combination, perfect weather, perfect gliders and perfect pilots. When the day is there they all fly their [ so maniest] 1000 km. It's only waiting for the right match.
When I look at Anton from Austria who flies the LS 4 in Tocumwal , I guess he might have flown his largest distance 650 km. Good on him!
MORE ABOUT THE 2 new OPEN CLASS GLIDERS Quintus M from Schempp-Hirth and the Antares 23 E from Lange -Aviation in Wednesdays blog!
Enjoy your Christmas days !!! I am going to do so too.
Just heard that within 4 years our pretty small country will count 17 million people!!!
Cheers Ritz
Merry Christmas…Joyeux Noël…Frohe Weihnachten….Zalig Kerstfeest.
.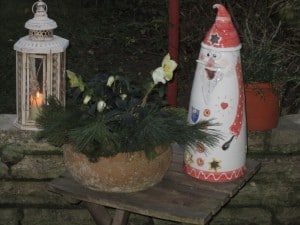 Frohe Weihnachten from Munich.Courtesy Maria.