The comps in Brazil, to select the new National Champion 2020 in 3 classes ,continued…….so I continue too. And what fabulous soaring weather they had!!!! Have a look…..SUPERB!!!!
Even the pilots used superlatives for what happened.
They even topped the world- wide -OLC on several days and that during a competition.
7 out of 7 days for 15 m., open and 6 for Club.
Club;
task 4…4 hour AAT!!!!Another pffff…..Won by Andre with 302 km. in time 3.55.
Task 5..set task of 306 km; Won by Andre with 82 km./h.
Task 6…set task from 321 km; YES…won by Andre in his PW 5.Speed 72 km./h. over the set 321 km!!!NOT bad!!!
Task 7…252 km...but no valid flight by one of the pilots.1Pilot started and flew 15 km.
Great results and magic weather for the 4 pilots in this class.
6 out of 7 flying-day's
Final scores ;
1.Andre Goldenstein in PW 5 AND CHAMPION with 4538 points.
2.Antonio Marinho Jr in KW 1 with 1.871 p.
3.Cassiano Corazza in PW 5 with 1.091 p.
15 m;
task 4…4.30 hour AAT !!!! BIG day for them as well. Luis Affonso flew in his St. Jantar a distance of 481 km. in time 4.39.
task 5…set task of 426 km; a "new" face in the top this time Fabio Pimenta in a Discus B, as Luis was "only" 11th, loosing nearly 300 points. But now worries he could "have" it.
task 6…504 km; and again Fabio won the day ..speed 127.58 km./h. 3 Pilots were out.
task 7…418 km; LAST DAY…
speed 132 km by the winner in a St. Jantar. Luis was 3d.
No real fight, for spot 1, but GREAT SOARING in unbelievable weather.
Final scores after 7 days of magic soaring;
1.Luis Affonso in St. Jantar AND CHAMPION with 6.411 points.
2.Ricardo Raupp in St. Jantar with 6.254 p.
3.Ben-Hur Silveira in Duo Discus XL with 6.019 p.
Some flew their first 500 FAI triangle and 3000 m. height!!!
" realmente é fantástico!!!"
open;
task 4….641 km !!!There are 7 pilots in this class but it's ALL between 3 of them, pretty well-known too.
Winner today….Henrique Navarro in his Nimbus 4T with 137 km./h. Runner up Claudio Schmidt with 131 ,74 km./h in ARCUS and Egon Rehn in QUINTUS M was on spot 3 with 132 km./h.
task 5…653 km.;140 km./h for Henrique, 132 km.h for Claudio and 136 for Egon.
task 6…526.26 AAT; flown by Henrique with a speed of 153.82 km./h over 836.89 km.
"Today I flew the longest task ever flown in a Brazilian gliding championship – 837 km at 154 kph."
Good on him.
Claudio was runner up with 806 km in time 531, so a nice speed from 146 km./h. Egon was 4th with 148.72 km./h over 822 km!!
task 7…531 km; LAST DAY…..
Enrique flew around with 173.49 km./h!!!!!!
"…and today I flew the fastest task ever flown in Brazil: 174 kph in a 500km FAI triangle…5 day wins out of 7.
Claudio with 162.69 km/h and Egon with 166.36 km./h.
Henrique had to travel 1800 km. to attend the nationals!!!!
Fabulous speed, weather AND pilots!!!!!!
Final scores;
1. Claudio Schmidt in ARCUS M, and Champion with 6.878 points.
2. Henrique Navarro in Nimbus 4T with 6.786 p.
3. Egon Rehn in QUINTUS M with 6.426 p.
Except for day 1 Caudio was number- 1- overall ,every day. Great job!!!!
—————————————————————
On September 9 the French championships for 2021 have been defined after all the COVID influences and changes from this year. Hopefully they can be flown at the next dates;
—General category and Women's category Standard + 15 m + Biplace 20 m: at Bailleau from May 30 to June 5
—General category Class 18 m and Free Class: in Buno-Bonnevaux from 20 to 26 June
—General category Club class: in Lille from 11 to 17 July
—Category Junior Club Class and Standard + Class 15 m + Biplace 20 m: in Fontenay-le-Graaf from 25 to 31 July
Pre-registrations are open and will last until January 31, 2021
https://www.ffvp.fr/agenda-des-competitions
https://bit.ly/CDF2021_Preinscription
—————————————————
This new season Lake Keepit is the host of many pilots who fly a GRAND PRIX type of competition there. The first has been and was won by Mac Ichikawa .There will be four rounds, the next one is on the first weekend in October, then January and over Easter.
The best 4 pilots at the first GP, were very close ; Mac Ichikawa had 29 points ,Jay Anderson 28, Bruce Taylor 26 and Brad Edwards 25.
Talking about Lake Keepit….. that fantastic WWGC comes straight up in my mind.
SUCH A PITY it finished the way it did.
A lot of people ask me if I have heard already about the appeal from the WWGC.
I kept you very much involved over all the different situations, already when I was in Lake Keepit and later, but nowadays it's very quiet…no news.
It can't be TOO difficult.
Here is a mail, I received, from somebody who was there and who is waiting as well. I share it with you, as I don't know much about appeals and the way they should be handled.
"The last WWGC in Lake Keepit ended 8 month ago in January 2020.Three months later two appeals were lodged against the outcome by two very large gliding nations. Since then there has been complete silence; what on earth is going on? Appeals need to be transparent and handled in a timely fashion and not in secrecy. It is completely unacceptable for the appeals board not to give regular updates to the gliding community about its processes, meeting calendar and persons heard in relation to the WWGC scandal. Not doing so creates suspicion. Is a back room quiet deal being pursued? Who is talking to the appeals board? Why don't we hear anything? "
Well, that person is clearly not happy!!!
—————————————————
Talking about Australia,…the Queensland State Comps are about to begin. Here is the news;
"The competition starts on Sat 26th Sept and runs to Friday 2nd October.
Sports and Club classes. Practice day Fri 25th.
Format is GP and using the F1.0 trackers.
Watch live on livegliding.com
21 Entrants incl 3 Hors de Concours (2 x Duo and 1 x DG1001Club in Club Class).
Sport Class looks very competitive and the tasks may reflect that. (But don't tell the competitors!).
Bob Flood
CD
——————————————————-
Good , no great news from Tocumwal. Finally they start to build the MUSEUM for ALL memorabilia from WW2 . They have been moved several times p.e. to the briefing room at the SSC,[Sportavia Soaring Center] the Bowling Club , the tourist office and now they will be finally home where they belong in their OWN MUSEUM.
In our time we had busloads of people coming to see the hangar , the small exposition in the briefing room and they were with "open mouth" listening to the fabulous stories from Bob Brown and to see in the vitrines all what has been collected over the years. Uniforms on dress 'dummies' were very old but kept in good order.
We even had people who brought AND gave pictures and memorabilia to show in the exposition!!!
We had people who had lived in Tocumwal in that WW2 time,…they had unbelievable stories.
Now history will be shared for ALL who have interest.
I remember an evening where there were still a few "oldies" attending. The " Andrew Sisters" local "girls" did a real good job and the Glenn Miller music had a fantastic acoustic . It was a night to never forget.
For those who have visited SSC in the past and now visit Sportavia Tocumwal,…and wonder where it is,…..the museum is just around the corner when you can go in a straight line to the WW2 hangar and to Sportavia.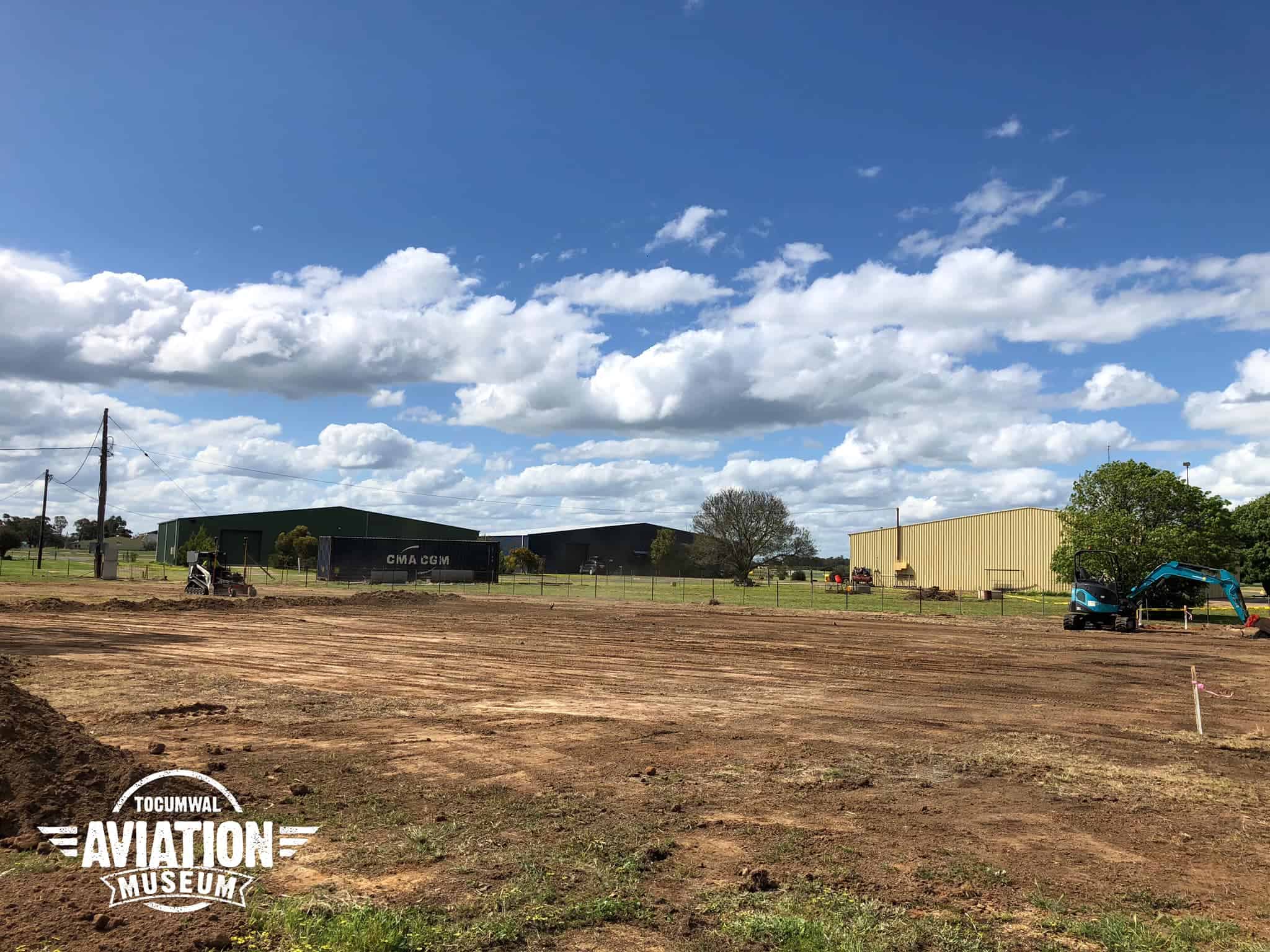 And to finish this blog ….Congratulations to HpH sailplanes on the successful maiden flight of Twin Shark No.4.
Still struggling with my blog!!! VERY FRUSTRATING!!!
" Poor " Bill is still helping out!!!
THANK YOU Bill !!!!!!!!!
I nearly gave up writing, but I continue for a little while. One day there is not enough "connection anymore with the soaring world" and then it is really time to stop. That time might not be too far away.
Just to let you know already.

CU hopefully next week.
Cheers Ritz