Last weekend was HOT, HUMID and WET.
On Sunday, code yellow was in place, but more to the NE of Holland. They had 87 mm. of rain, twice as much as normally in the WHOLE month of June.
The station counted 2500 lightning strikes.
We had this spectacle on Saturday evening.
Germany had it as well and their NW was even hit harder than our NE.
Minden-Tahoe had a few very good flights last week, even with pilots saying "finally a good day"!
Jim [Payne] in the NIXUS flew 1.108 km. with a speed of 144 km./h
" Bested two records that my brother, Tom, and I set 24 years and 2 days ago: US two-place open class distance around a triangle and speed around a 1,000 km triangle plus a record that did not exist then: free distance around a triangle. "
Some places had TOP- soaring weather
Friday; Rainer Cronjaeger in his ASH 31/21 m. flew 1.343 km , from Hausen am Albis in Switzerland. TOP!!!!
Saturday; it was Keith Essex again with an awesome flight from Moriarty; 1.228 km. in the JS 3/18 m. It was not good everywhere, due to thunderstorms, but some places were "  were ripping good, " as he called it.
His 5th 1000 km. flight from there in June only. The 11th for this season.
Number 12 was flown yesterday.
In Finland Antti flew his 4th 1000 k. for the season from Rayskala.

When I see Minden I think of our stay there, when the pre- worlds were flown in 1990.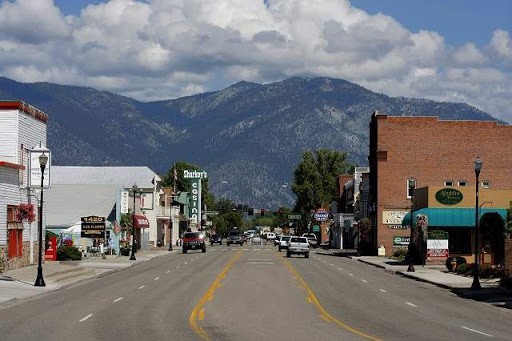 I told the story before, but it is such a nice story that I am sure you don't mind I tell it again in this COVID-19 period.
I was TC of 5 Dutch pilots who trained in Minden as preparation of the next WGC over there.
In the end we finished a year later in Uvalde, [ due to the flying-fire -brigade in Minden , which HAD to be able to fly out at ALL times] my first visit to that airfield in hot Texas,with far more good memories as the 2d visit in 2012.
Of course we had social events and on a BBQ evening, we met Joe Lodato. He liked my friend, the blond Janet [Hider Smith R.I.P.] from Australia and after a few drinks he invited her and a few of her mates for a flight in his Albatross. We had to be there at 6 in the morning the next day, with food for a pick nick at the wing in the middle of the Lake Tahoe.
Haha we thought,….nice joke!!!
BUT,….we decided with a few to wake up early and to go to the Carson City airport to see what would/could happen,….luckily we did,……yes he was there!!! Joe and his huge amphibian plane.
George turned 41 that day and he was as present [and as airline pilot], allowed to fly as co with Joe behind the "wheel".
After a short but very exciting flight we landed at the beautiful lake and were surrounded in a very short time by jet skiers and speed boats who wanted to see what this "weird" bird did at the lake.
We had our pick nick AT the wing at LAKE TAHOE. Never thought of such a thing!!!!
Flying gliders there was according to my pilots [ Daan, Rob, Sikko, Gerrit and George ] TOP. Why not,…with such a view!
A few weeks after we had left Minden, Joe called us. His Albatross was for sale, if George maybe was interested?? Unfortunately he was, ,,,pffff…. that beautiful- nail-on-your-death-coffin….it's just a TOO EXPENSIVE toy.
So it was flown from Carson City [USA] to Tocumwal [Australia} ,has been there for a while and I believe it is still in Tocumwal.
After a flight it arrived back and one of the engines got fire and damaged the plane. They then found some corrosion in one wing too, so it's in the hangar with one wing off.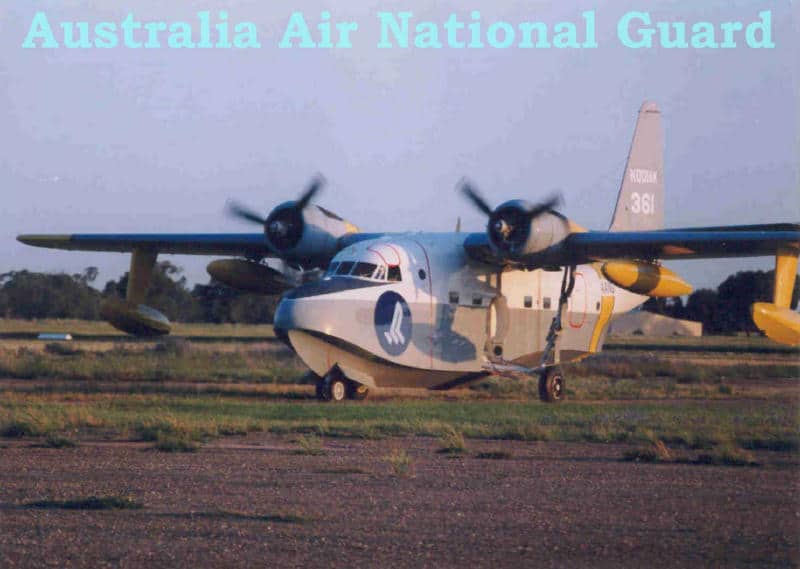 The lesson of this story,…..be careful at either competition you attend, you might not know with what you arrive home. HAHA……
Won't talk about some pilots taking home a new lady friend,……
By the way, "we" bought Joe's CONTINENTAL, with suicide doors as well, that arrived later in Holland…….
——————————————————————————
That's it for now.
Soccer has started in some countries,not in Holland, we don't finish the competition,…. but Italy, Spain, Germany and the UK do.
To finish this picture of the 2 Dutch Junior Gliders the AU and AG. From Cirrus now to LS 4 and LS 4 WL. First time they flew together with in AG Noud Kaay and in AU Simon van den Eijkel. Good luck guy's.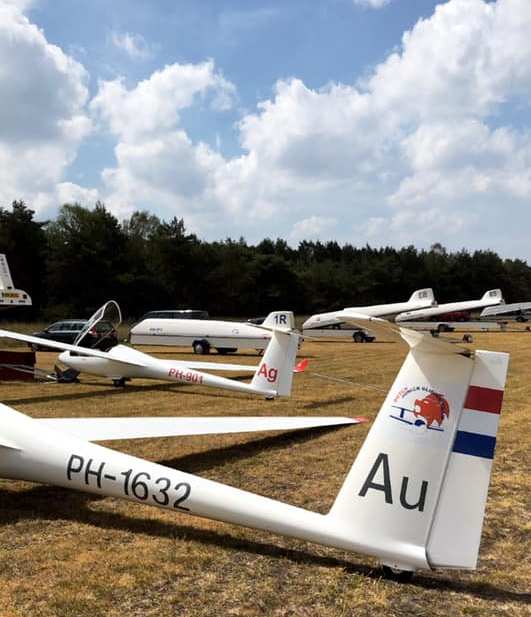 Cheers Ritz