After all those hot day's , a bit of rain felt good too. A whole weekend, …maybe is a bit much , but…..still not enough to get out of the drought-impasse.
My garden certainly looked greener straight away , though I was pretty busy every day to water the plants.
My grand children could not fly last Sunday due to final exams [Dexter] and not the best weather. Though as you can see the Gelderse flies whenever possible.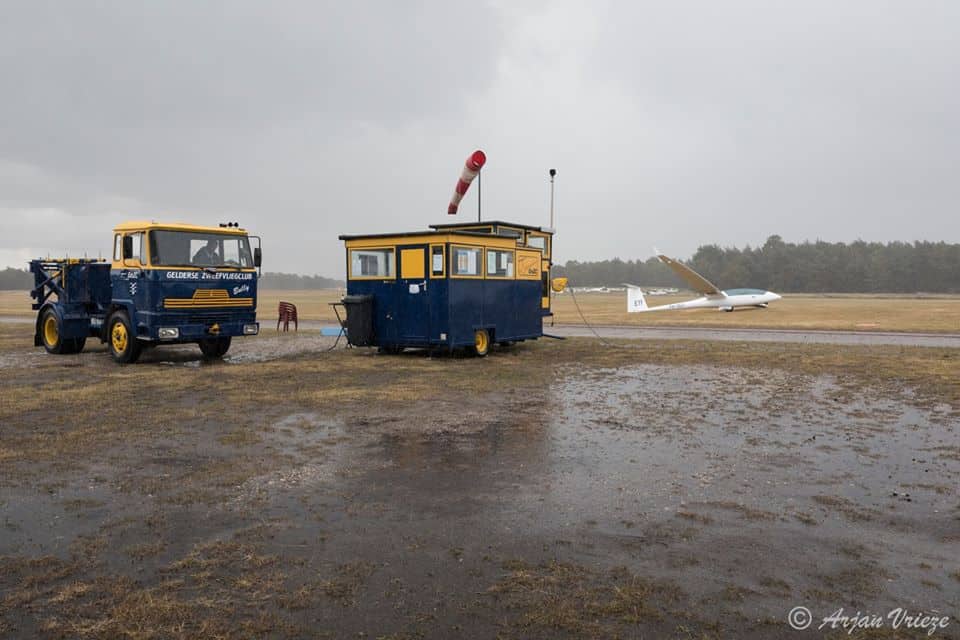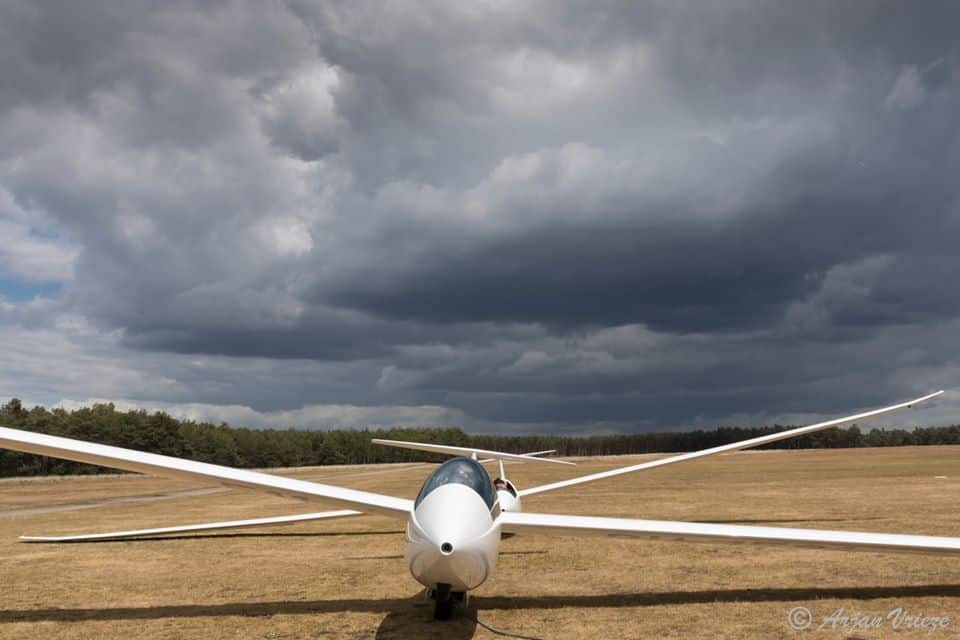 Look what looks greener too;
Wednesday ,when I published my post , the weather here in this part of Europe was still good.
Antti in Finland flew his 3d 1000 .The fastest of the 3, with 119.5 km./h!! All flown from good old Rayskala.
I felt sorry for another Finish pilot, flying an 18 m. from Hyvinkaa, DG 600; 999.36 km.!!!!!
A total of 16 pilots enjoying flights from this great field surrounded by lakes and trees.
Mathias Schunk flew in his Quintus M from Koenigsberg his 2d 1000 km. A flight he mentioned with all facet's belonging to soaring.
The USA had some happy 1000 km-pilots as well, with Keith in his JS 3 and Jim Payne in the NIXUS. He mentioned :
" Another amazing Minden day…if the 2020 Open & 15 Meter Nationals were in session there would be a lot of happy campers tonight.
Best early escape from Minden (in thermals) that I remember!
Forecast said the last leg might be less than desired but the first two legs were so good we had to go for it…there were a few ragged cu but a thick band of cirrus got us. Was one good climb short of making it home. "
Then the rain arrived and the booming weather came to a stand still for a few day's.
Not in the USA as Keith flew from Moriarty his 8th 1000 for this year. The best one definitely on April 30; 1.314,80 km. Speed….a fabulous 183,63 km../h. This time ;1.145 km. with a speed of 136 km./h.
In fact he flew 3 in a row!!!!!On Wednesday, Thursday and Friday. So June 3-4 and 5.
Whilst we were sitting in the rain last Friday some French and UK pilots had pretty good weather. From St Martin, good "old" Gerard Lherm flew 707 km in a Ventus 1 and from Lasham Andy Aveling 737 km. in the ARCUS T. A flight as he called it to bond with this new glider.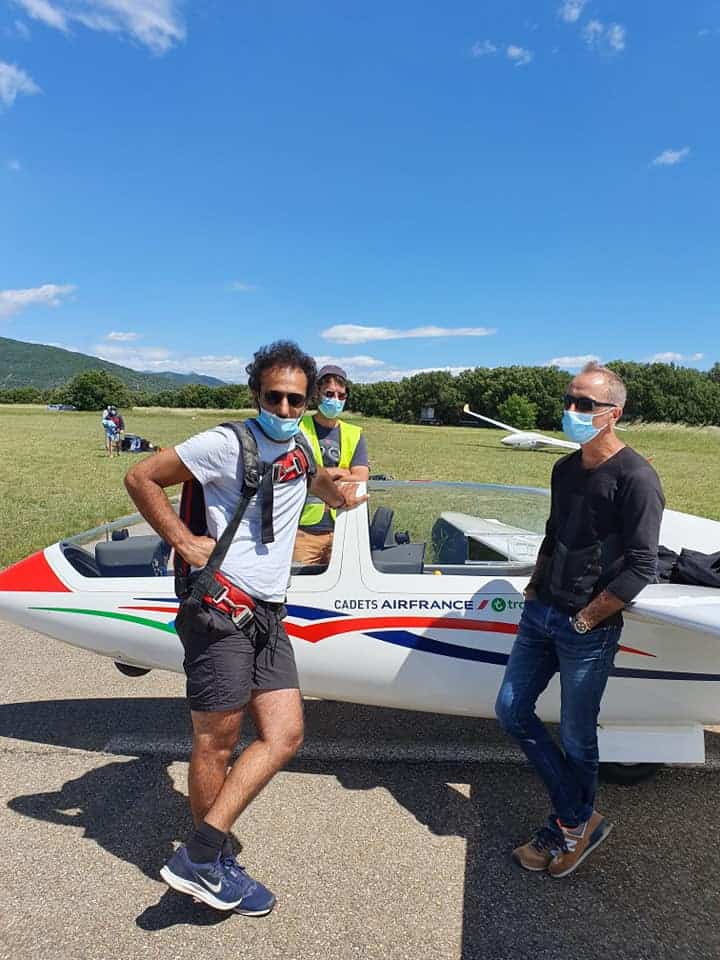 Talking about France,…the Air France Cadets did some wave training with Eric Napoleon flying and great lenties showed up to give them the right feeling.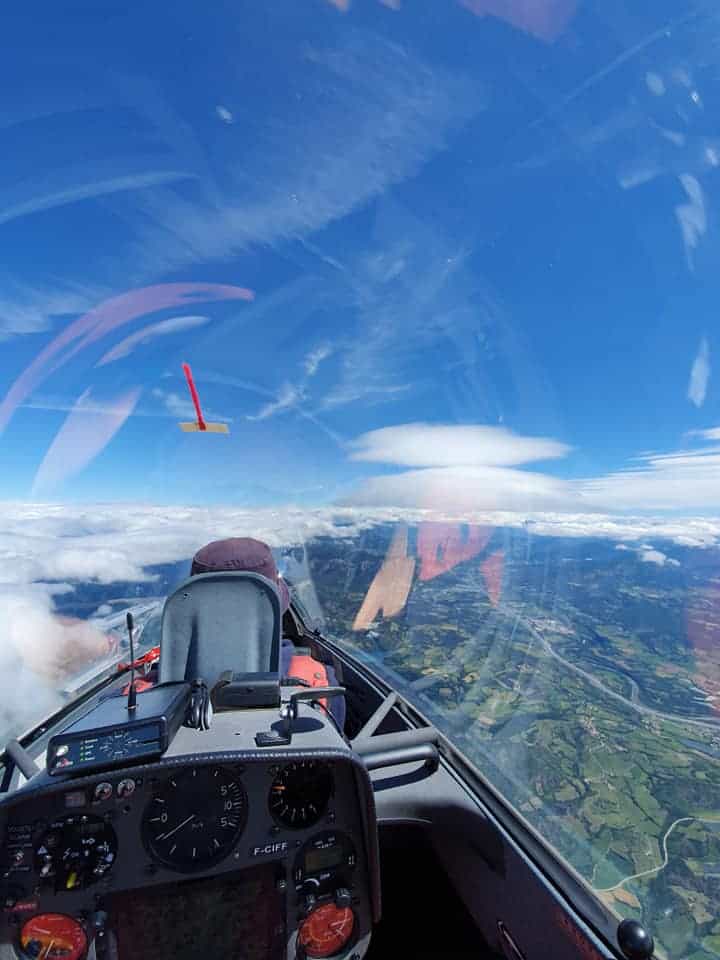 ————————————————–
A nice memory-story from Finland by Riku Rissanen
" Today 6.6.2020 exactly 45 years from Hans-Werner Grosse´s first 1000km triangle flight in the world. Glider was ASW 17. He took off from Nummela. In the same day, Mikko Asikainen flew worlds first 750km triangle with standard class glider (ASW 15B) from Räyskälä.
They did not have GPS and weather forecasts weren´t like today🙂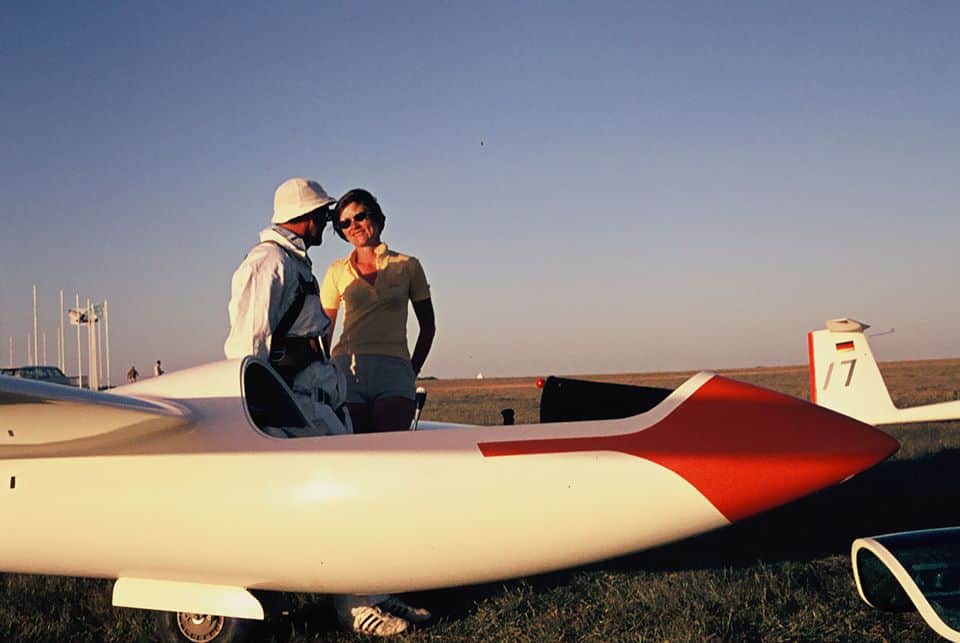 No clue how long we have to wait for the first competitions again, but safety for all.
By the way the Scandinavian countries still have 700/800 km. weather.So do France and Germany.
Yesterday…..804 km. in Sweden in Discus and 832 km. in France in LS 1c.
Today the well known restaurant and bar TAVERNE DE KEI opens it's doors again.For me just over the border in Belgium, at the airfield of the KEIHEUVEL.
Great place!!!All will be corona proof. More rules,..BUT.. same hospitality.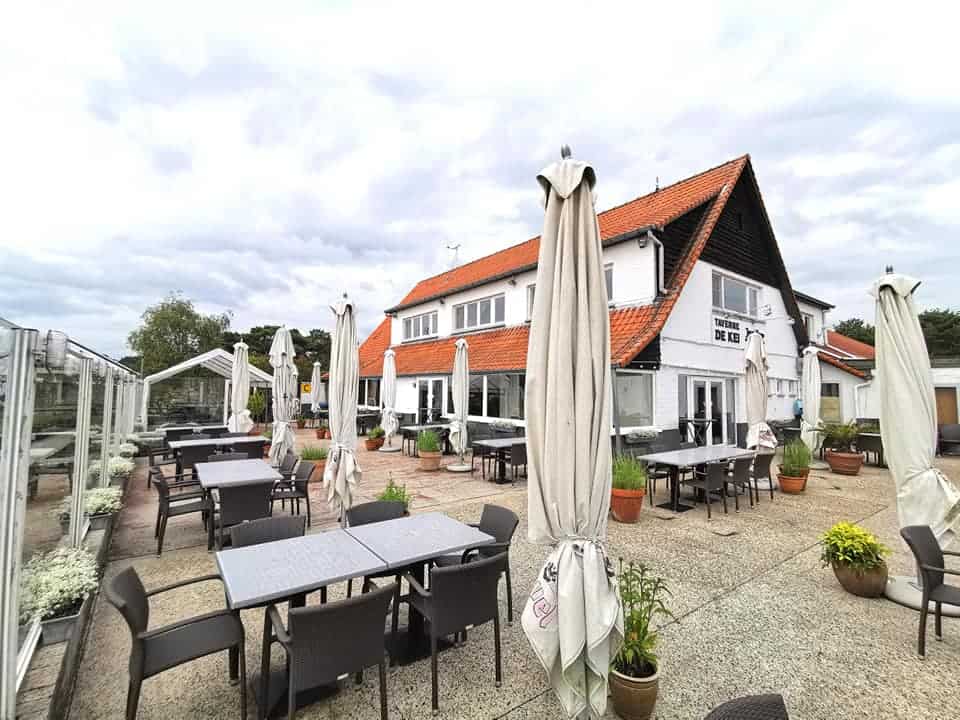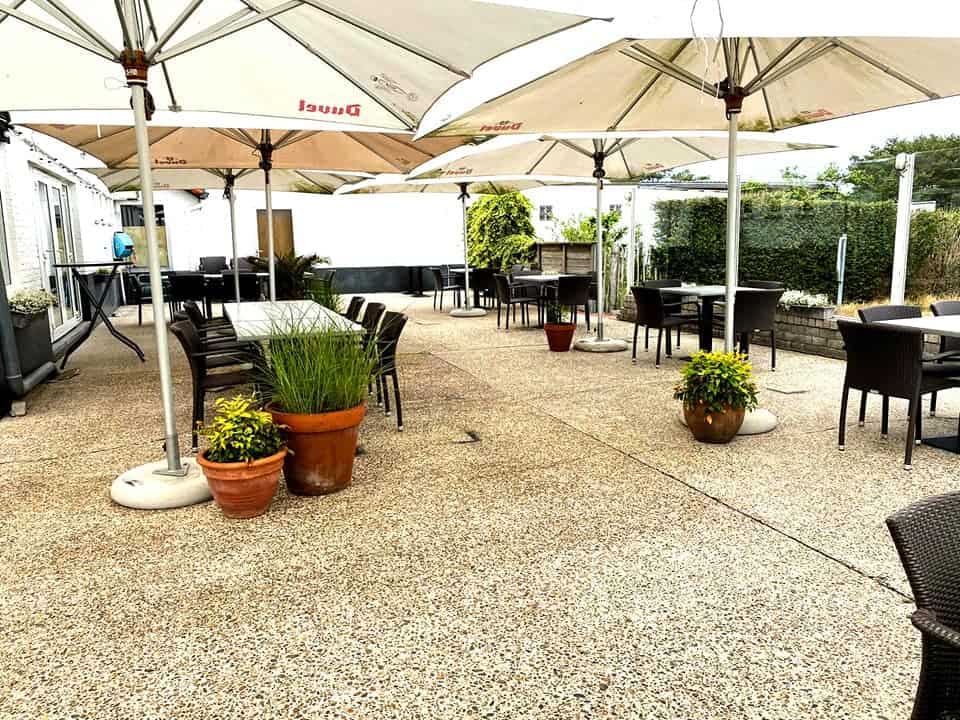 Some more news,….bit sad,… though dying at 98 is not too bad….a real female icon;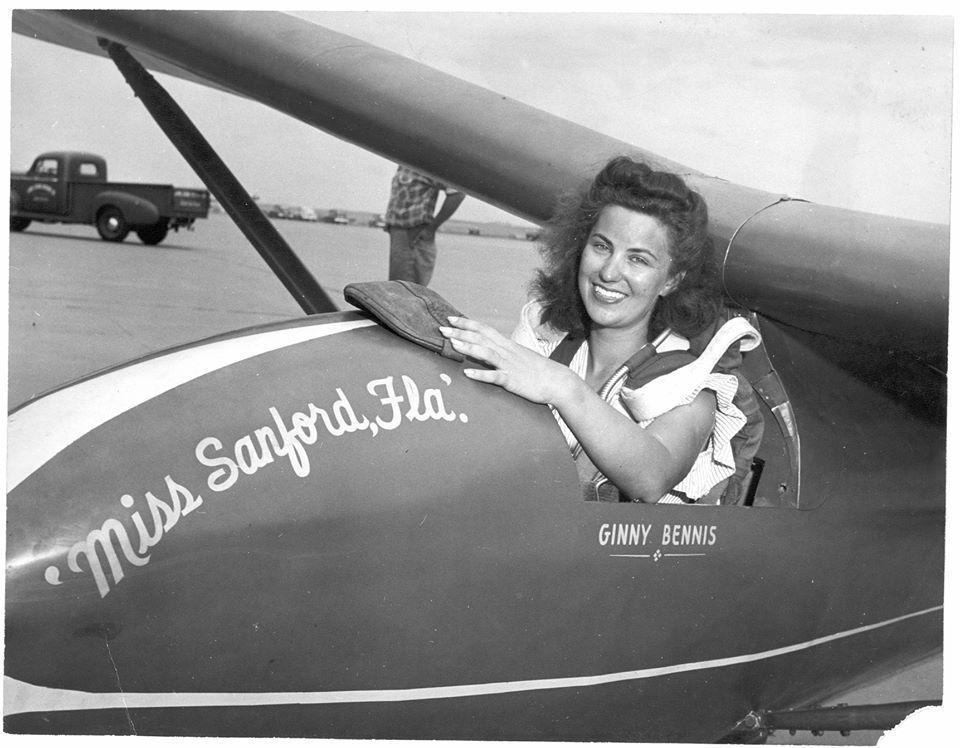 So…not too long blogs nowadays,…. still no news on the "Aussie girls" so enjoy your week and CU next week.
Cheers Ritz