With the IGC meeting last Friday and Saturday ,I was hooked to my laptop to follow mainly the tweets in live time.
I felt for the first time ,what it means when people follow a live blog , as I did at several comps.Interesting!!!
Day 1 ;
—- The period of international competitions has been changed from 16 days to 15 days .
—- A long discussion about the use of mobile devices while flying . I know that you need a mobile for uploading SkySight in flight in the LX computers. And now????
—- We have voted to clarify the definition of unsporting behavior in competitions.
IMPORTANT after the WWGC!!!!BUT,…unsporting is unsporting,…my opinion.BUT ,…it is in WORDS now and to those words organizers can handle.
—IGC Treasurer Dick Bradley is giving his report. He has been our Treasurer since 1996 and is retiring this year. Thank you, Dick!!!!
Well done Dick, such a nice guy!!!!
—- A long discussion about the use of the Pilot Event Marker to mark the start.
AND,….. We have approved the use of PEV to mark the start. This procedure is a "Start Option" available to the Organizers.
—- A new method of handicapping is approved: the "Distance Handicapped Task uses variable turn-point radii in the Racing Task .
—- The IGC Champion Pilot of the Year 2019 is presented to Melanie Gadoulet of France.
Congratulations Melanie!!!
Day 2; a few important notes/tweets from the 37 delegates and board.
—- The 2023 World Gliding Championships in the Open, 18m, and 20m Multiseat Classes is awarded to USA.
—- The 2023 Junior World Gliding Championships is awarded to Poland.
—- The 2021 World Gliding Championship in the 13.5m Class is awarded to Lithuania, in combination with the previously-approved European Gliding Championships . I guess this must be E glide!
—– The 2023 Pan American Gliding Championships is awarded to USA.
—– The 2022 Junior European Gliding Championships is awarded to Lithuania.
—- The 2022 European Gliding Championship is awarded to Poland.

—- Proposed wording: "Data communication between competitors, or between them and the ground, is prohibited except as required for safety purposes, for anti-collision warning, or as specifically allowed by the Organizers."
Later this is approved!
—- No change to turn point geometry .
—- Limitation of finish penalty points (a finish penalty cutoff altitude) is approved .
—- A proposal to allow free gridding in competitions is defeated .
—- A proposal to mandate a 30 minute delay between last launch and gate opening is defeated .
—- A Year 1 proposal to mandate limits of start altitude and ground speed is approved.
—- We have voted to continue funding the IGC Tracker project.
—– We have voted to change (modernize) the way competition results age, at the recommendation of the Ranking List Committee.
—- We have voted to increase the weight of SGP results in the Ranking List calculations.
—- We have awarded the 2020 Lilienthal Gliding Medal to Gisela Weinreich (GER)
Congratulations Gisela.
—- We are reviewing and approving the list of FAI/IGC Officials for the 2020 and 2021 World and Continental Championships .
After this IGC meeting we HAVE TO LOOK back at the WWGC:
I still think it was "unwise" from Terry to not resign. BUT,….Terry thinks he has dome nothing wrong as I heard, so……
There is however a bureau decision, after the "debacle" at the WWGC.
"The Bureau decided that Mr. Terry Cubley will be removed immediately from all his duties and roles in the IGC.
These include the stewards working group, the IGC Safety Committee,the Sailplane Grand Prix team and the annex A committee.
Mr Cubley will not be considered as eligible to hold any position within IGC until march 4 2025."
The championship management committee had advises too.
the management decided to produce guidance in addition to existing jury handbook which should provide jury presidents with guidance related to communication vis-a-vis other jury members and igc.
and
they confirmed the role of the Championship Management Committee in management and nomination of jury members for IGC Championships.
This is good and "triggered" by the WWGC.
The jury decision from the WWGC seems to stand!Could not find more news about that.
Next meeting will be in Copenhagen in Denmark in March 2021.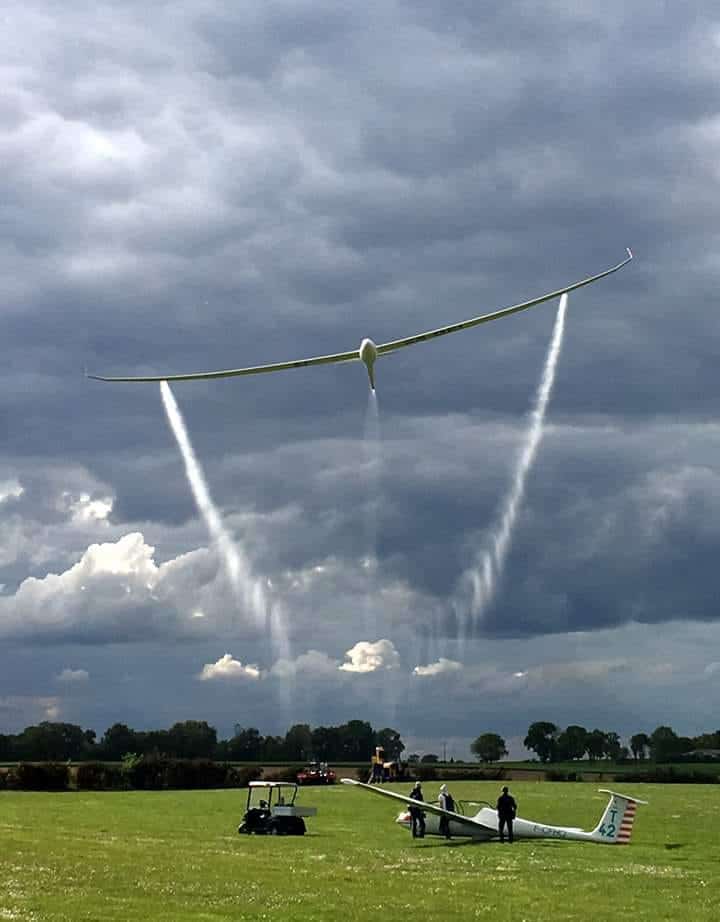 A spin-off of this meeting is the next news from Kiki; [Jacky Clairbaux]
" My dear Gliding Friends .
I have the great pleasure to inform you that IGC meeting in Budapest has decided to give the organisation of the next WGC women in 2022 to Airpull on the airfield of Soria .
The team of Airpull is honored with this trust . We will be happy to help the Spanish Gliding Federation , in total collaboration , to make of this event a big success … For the promotion of the women in gliding and the aerological conditions in Soria."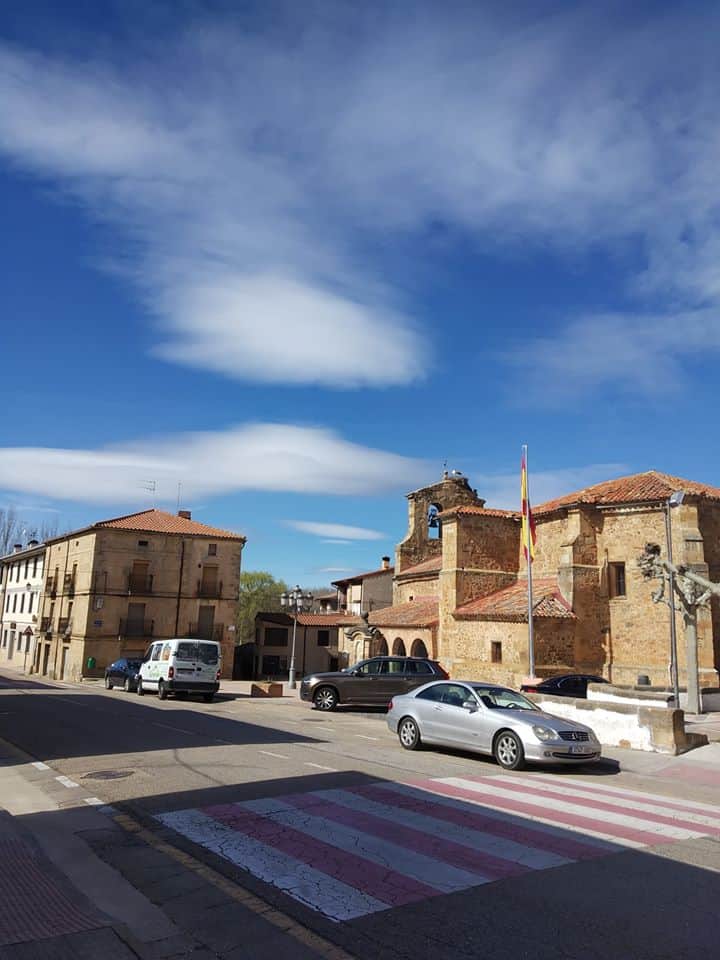 ——————————————————————-
[BAD] News from Omarama, for now pretty sad, but I am sure they will be back as strong as ever!!!
There are too many angry people after the announcement.
Here is Justin's first news and at that stage I still had good hope:
"Please note that all Glide Omarama services will be suspended from 15 April 2020.
After 20 years of flying from the Omarama Airfield without a Trial Flight incident the Civil Aviation Authority of NZ requires GlideOmarama to re-certify its operations from being a Recreational Aviation Organisation under the CA Rules Part 149, to an Organisation Conducting Adventure Aviation Part 115, and to re-license its pilot/instructors accordingly.
This certification process, consisting of negotiations, applications and approvals, is expected to take several months to complete.
Glide Omarama therefore has decided to suspend its operations from 15 April 2020, until the procedure is complete.
However, in anticipation of successful outcomes, the company is happy to receive bookings for the Soaring School and Trial Flights scheduled from 1 September 2020 onward.
Bookings scheduled for dates up to and including April 14 2020 will be honoured. Bookings scheduled between April 15 and August 31 will be refunded or rescheduled as directed by the client.
Glide Omarama regrets any inconvenience this suspension may cause to Club members, glider pilots and visitors. Throughout the period of self-suspension our office, phones, web site and email will remain live.
Thank you all for understanding and for your support to the Glide Omarama team at this difficult time.
Gavin Wills
Glide Omarama
7 March 2020
Sometimes life is just UNFAIR!!!!!And as we have to wait for a while , a great picture from this season, published on January 24 .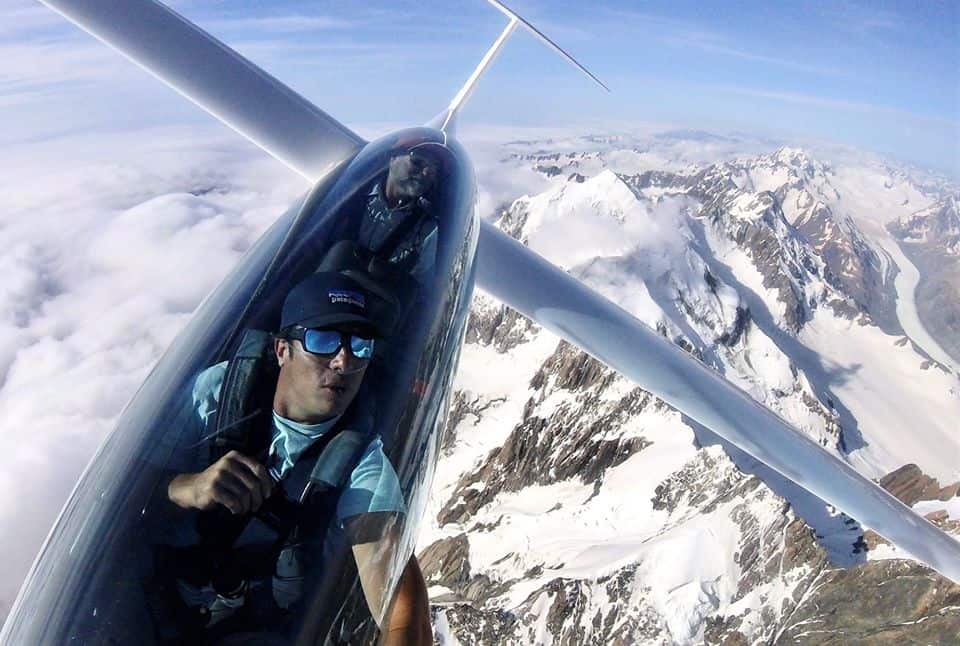 Later on there was more news and even more devastating for Omarama;
" Glide Omarama is to cease operations from today (Monday, March 9, 2020.) with the loss of 21 jobs.  "
That was to be on April 14 . However,…… this morning [Monday] it announced the company would cease operation altogether from today .
From the Omarama Gazette;
" Unfortunately, we at Glide Omarama have experienced unexpected re-licensing issues with the Civil Aviation Authority and have decided to cease all operations from 09 March 2020 for the foreseeable future.  It is unlikely we will be reopening."  In an interview Mr Wills said staff were told this morning ahead of the announcement.  "It's heart-breaking.  It's been a wonderful experience, the last 22 years.  I'm very proud of what we have built up. We are all devastated."  Support for the family-run business was coming in from around the world, he said. "
And more news from Justin in this paper;
" "The reason we have to close down is the CAA claim we are breaking the law, as it is, by undertaking these trial flights. We argue we are not, but we're not prepared to go to court to prove it.  We asked to be allowed to continue until the end of the season, another five weeks, to be in a better financial position [to deal with it] but they are unwilling to allow that to happen.  There is no safety case to suggest we should be shut."
BUREAUCRATS!!!!!!!!We had to fight them in the past as well, so I know the feeling!!
TERRIBLE!!!!!!!
AND to be fair ,.. there are always 2 sites on a story,..here is what the CAA had to say on the subject in the Gazette;
"Glide Omarama was informed by the Civil Aviation Authority last year that it would need to become certified as an adventure aviation operation in order to continue offering its passenger glider flights.
Glide Omarama had been offering paid glider flights which were described as 'trial flights', but it is the Authority's view that many of the flights on offer were adventure aviation flights, rather than the type of trial flights which would be available at gliding clubs elsewhere in the country.

Under Part 115 of the Civil Aviation Rules, adventure aviation operations are required to be certificated before they can offer recreational flights to paying passengers, including flights in gliders.  This rule was first introduced in November 2011 to regulate the adventure aviation industry, and require operators to be certificated in much the same way as air transport operators.

In order to gain certification, operators need to satisfy the Director of Civil Aviation that they have appropriate management systems, structures and operating procedures in place to ensure compliance with the relevant safety standards.  They also need to demonstrate that their employees are appropriately qualified and trained, and that their equipment is appropriate for the task and properly maintained.  These rules are in place to keep the New Zealand public and tourists safe, both in the air and on the ground, when they pay for adventure aviation flights.
The Civil Aviation Authority will continue to work constructively with Glide Omarama, and would welcome an application for Part 115 certification."
Mr Wills said discussions with CAA had been "ongoing since 2002".  The problem was the level of compliance it required was "burdensome in cost and in ongoing applications.  We're financially unable to do it.  There's no other country in the world that certificates gliding in this manner, no one."
Omarama Gazette.
Is there maybe some hope;
"Mr Wills said the council-controlled Omarama Airfield Company were aware of the situation. 
"The airfield company is in a sound financial position and will now be working with interested parties to ensure that services to the gliding community are available in the year to come" .

Sorry this a lot of news on one subject but …I REALLY FEEL FOR THEM!!!!
And… from another source [Star News] :"Wills said the company already followed most of the requirements, and the only new thing it would have to do was random drug testing.But at the end of the day, it could not afford to apply for a re-certification and he said the 22-year business would be no more."
Justin also said "the end of Glide Omarama would be a huge loss to the international gliding community. "
I totally agree!!!!!!It should NOT happen.
———————————————————————–
More sad/bad news now for my soaring mates in Australia.
Got a message about 2 gliding centers well known and existing already for 50 years; Southern Cross and Sydney Gliding, based at Camden Airport.
What happens????
On short time notice, they got a proposal for an increase of 225 and 500 % on their rent price from Sydney Metro Airports!!!!!
NOT GOOD!!!!!
———————————————-

First flights of the season in The Netherlands and Belgium on March 7!!!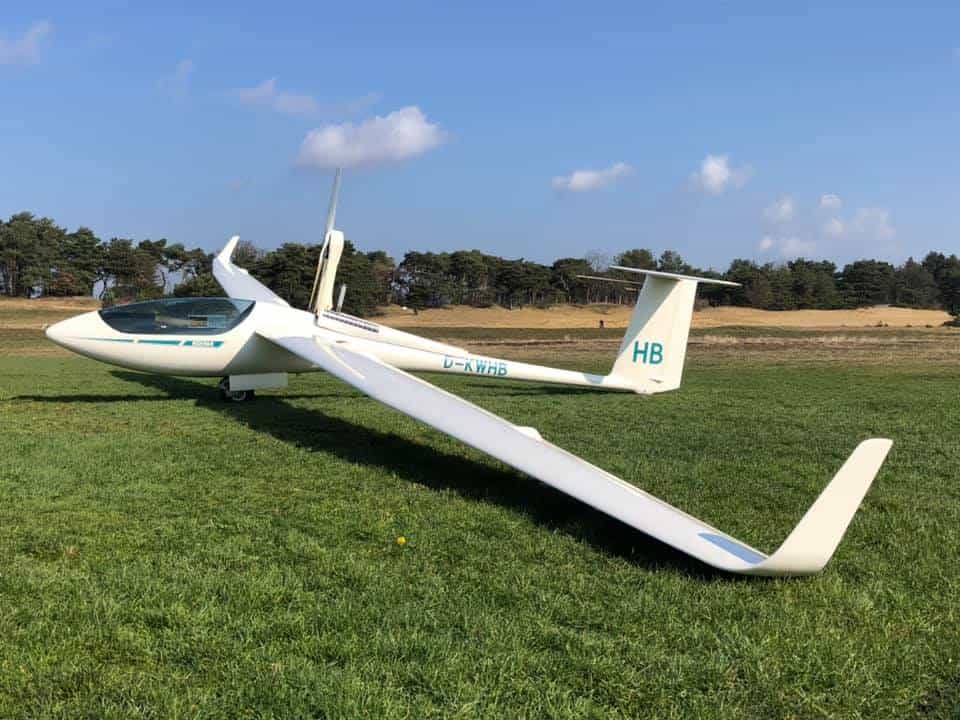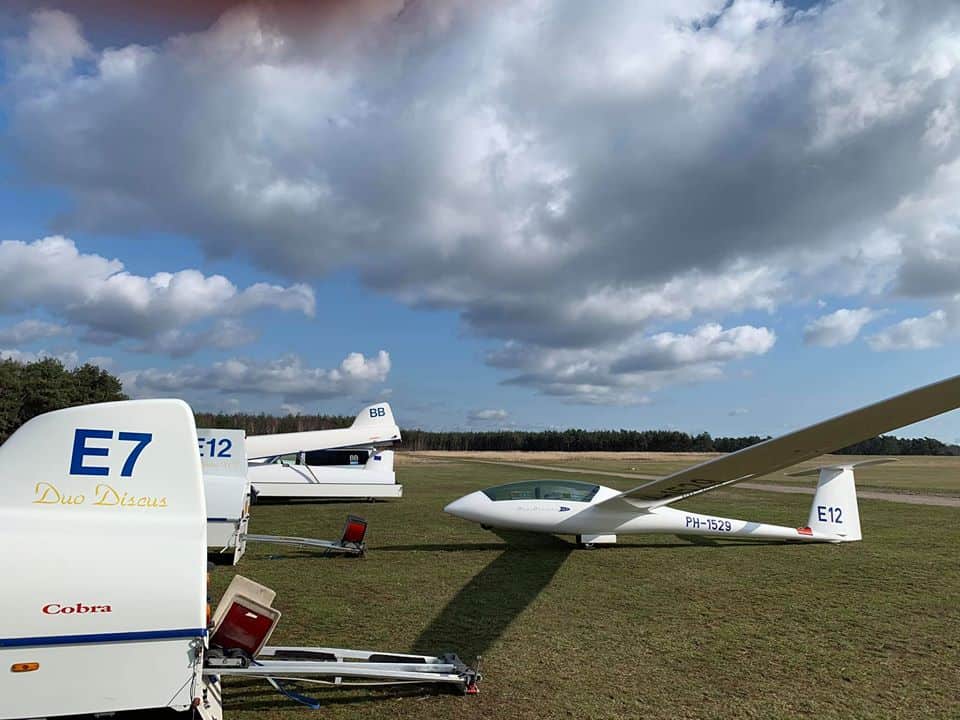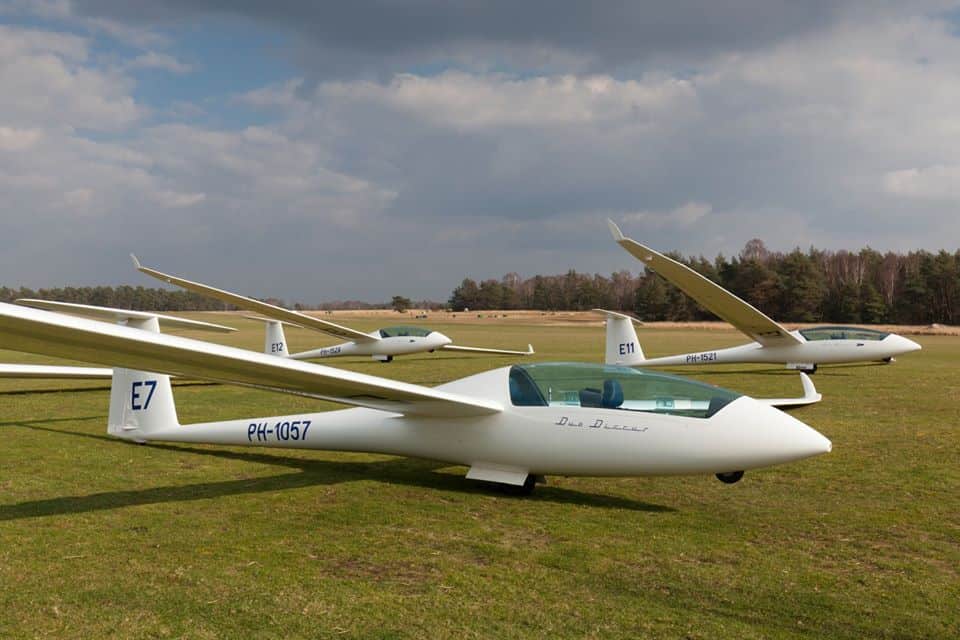 By the way,…the Aussie mates still fly over 500 km. Even in a Kestrel 17m.
And the BITTERWASSER gliders are back in Europe in time as well for the new season.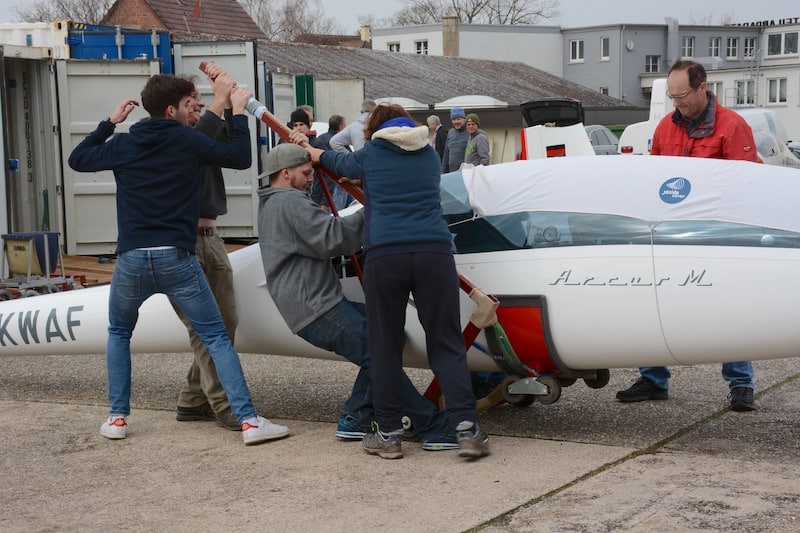 —————————————————————
And to finish a WOW factor picture;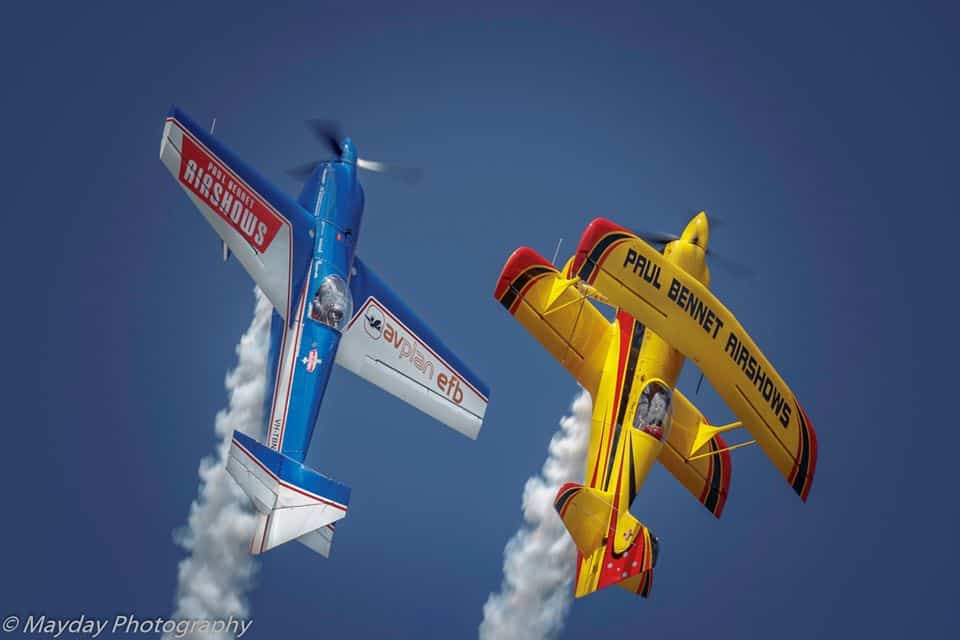 Sometimes you loose friends, who are special. That happened yesterday when Theo Hagenberg passed away after a short battle he could not win, age 76.
I got to know him on March 29 in 1967.He was a member of the ZES [Soaring Club of the students from Eindhoven] and for many years an instructor.
He visited us at home as a real house-friend, together with Kees[Musters] and Peter[ van Nieuwland] They all passed away now.
RIP dear friend.
Cu next week, with news from the Gliding International issue March/April.
Nearly forgot….International WOMEN' S DAY..on March 8.
OK ……an extra honor for the always smiling , successful and exceptional French girls from the glorious Lake Keepit WWGC!!!!