—–2020 Lake Keepit Regatta.
As you know "The Keepit Regatta is a fun, friendly and informal regatta, with entries restricted to 30 gliders. The idea is for early cross country pilots to be able to fly with experienced pilots to gain experience and confidence without the pressure of a competition. We found out that many experienced pilots come along just for a great no stress flying week.
Coaching, team flying and mentoring are all encouraged at this event. There will be possibility for flying in pair either in lead-follow with two gliders or in a dual seater."
Restriction; All the pilots need to be current, have at least a Silver C and be a current member of the GFA .
They continued on February 26 with another 2 hour AAT , knowing there was a huge thunderstorm at the first turn point.
A day with a 15 km finish circle due to forecast of storms .
Another win for Brad ;214 km. in time 202.He really shows others how to do it.Of course…he has the glider to show it!!!
On February 27, flying-day 4 ,with task 5 ,CD and also scorer Casey set another AAT , a bit bigger;2.30.
Brad won the day again even with his handicap.[1151]
He flew 279 km in time 2.33. Dave was runner up with 261 in 2.29 and Jacques 3d with 270 km. in 2.35. Both fly JS 1.[1170]
Later it changed as due to a glider change by Ranjit Phelan, to the DIANA 2, there was a scoring correction and he had as many points as Brad .
This is by the way the 2 day Brad competes.The other day's he did n't fly. He is clearly there as coach/mentor.
I had to laugh about Allan's comment.He is really flying for fun there and even was n't upset when he found out he flew the wrong task:" What wasn't perfect was that I had picked up the wrong task from the printer – yesterday's instead of today's. Still, no complaints – I had a great day. "
And;" Got into some nice shear wave, and since I was just flying for fun I took it up to see how high it went. About 6000ft was the answer, "
February 28 ;2 hour AAT and it really pleased me to see Jacques was the winner. I know it is not a real competition , but at least for some it is.
He started and finished together with CD Casey, who flew his first Nationals in Tocumwal in December and even won a day; both 200 km in time 2.06. Both got 612 points.
Brad got 553 for being 5th. Dave was 3d.
February 29 …last day. 3 hour AAT.
Casey showed you can be scorer and CD and win 2 day's. He won the last one ;354 km. in time 3.01.
Paul Dickson in a Slingsby. T-51 Dart-17R [ handicap 1106] was runner up with 337 km. in time 3.08.
Dave and Allan were 3d and 4th. Brad did not fly.
For what it is worth….3 JS 1 gliders in the top with Dave, Casey and Jacques.The only 3 over 3000 points and very close.
Dave had 3.123 points, Casey 3.115 and Jacques 3.115, so 2 runner up's.
Always nice to follow this Regatta and as you know I have been once in Keepit maybe 20 years ago and I liked it,…now after being there again for the WWGC , I even like it more.
—–Helli Lasch Challenge;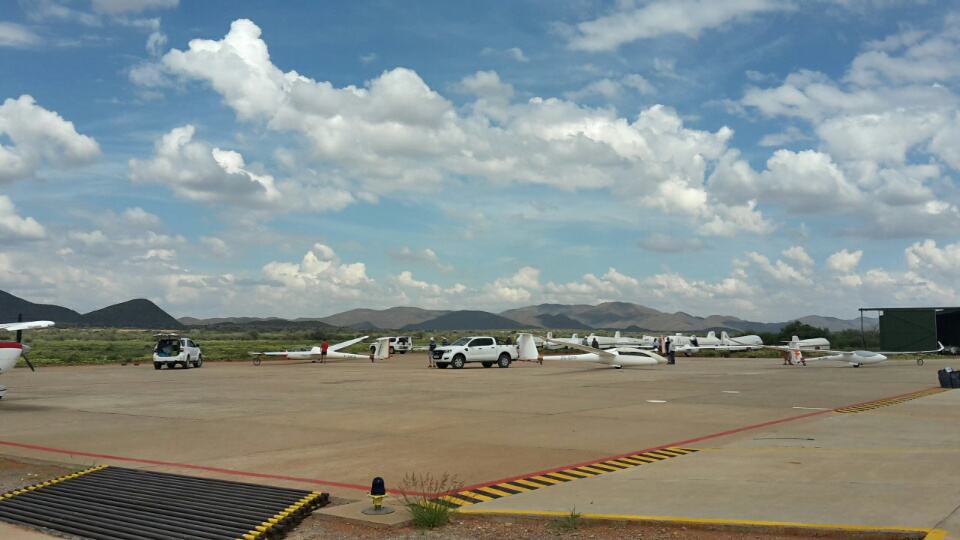 Last Sunday I got a mail from Lilian, partner from Sjaak Selen. They arrived in AFRICA at Tswalu…if I was interested in news and pictures.
Of course I was, so I share her news with you.
By now I do not have to explain anymore I guess what the Helli Lasch is .
They all arrived on Saturday and as the weather was beautiful, a few short starts were made straight away.
Which was good as on Sunday it was cloudy…no soaring weather but a good day for game drives and lectures.
The European participants …all WGC champions …are Wolfgang [Janowitsch] Felipe [Levin] and Katrin [Senne both from Germany] and Lukasz [Grabowski] from Poland.
Members of the S A. team and juniors and promising pilots are there as well.
The organisation is in good hands by Carol [Clifford] and Martin [Leslle]
John [Coutts] facilitates it all.
——Bitterwasser looks back at their season;
"One is missing
A bit of statistics on the Bitterwasser season 2019/2020: just one flight is missing to make the 100 flights over 1000 kilometers full. Mind you the number of flights that ran over 1000 kilometers and still remained under 1100 kilometers! So the Bitterwasser season 2019/2020 was not bad, in comparison it was quite good. A total of 172 flights exceeded the 1000 km mark, one led over 1400 kilometers. That was not possible in the previous season.
Dirk Skura – with a little vacation break in the flight office all season – has meticulously kept track of everything. He registered that the season even outperformed the previous one regarding the OLC points. A few more pilots and flights took the top spot. But you can still dream of the super season 2017/2018. Then the pilots in Bitterwasser managed to top the 1000 Kilometer mark 382 times. " Bitterwasser Lodge & Flying Centre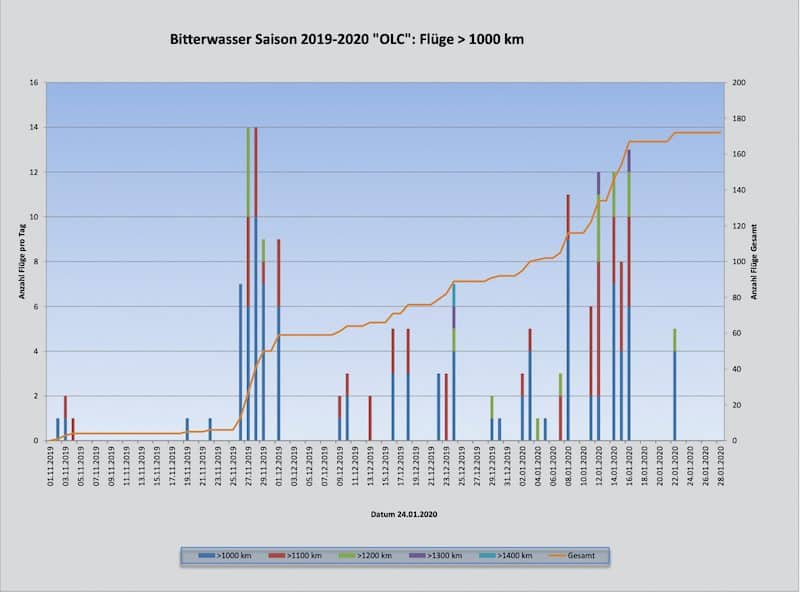 ——Great weather again in OMARAMA;
On February 27 Omarama was the place to be for some great flights. No wonder they topped the OLC list that day with 5 good flights.
" Good wave. Winds 40-60 knots aloft. We saw 20 knots up indicated a couple times. The wave was marked by rotor clouds, then a few lennies, and toward the end of the flight moisture from an approaching front resulted in lots of clouds almost everywhere and rain not far the west of the airport ."
Comment from Nicolas Bennet and ScarlatNorbert-Alin in the Duo Discus flying that "old" 2-seater around with a speed of 158 km./h.over 758 km. Good on them !!!
N.Z. yesterday after the rain cleared……. somebody made this stunning picture!!!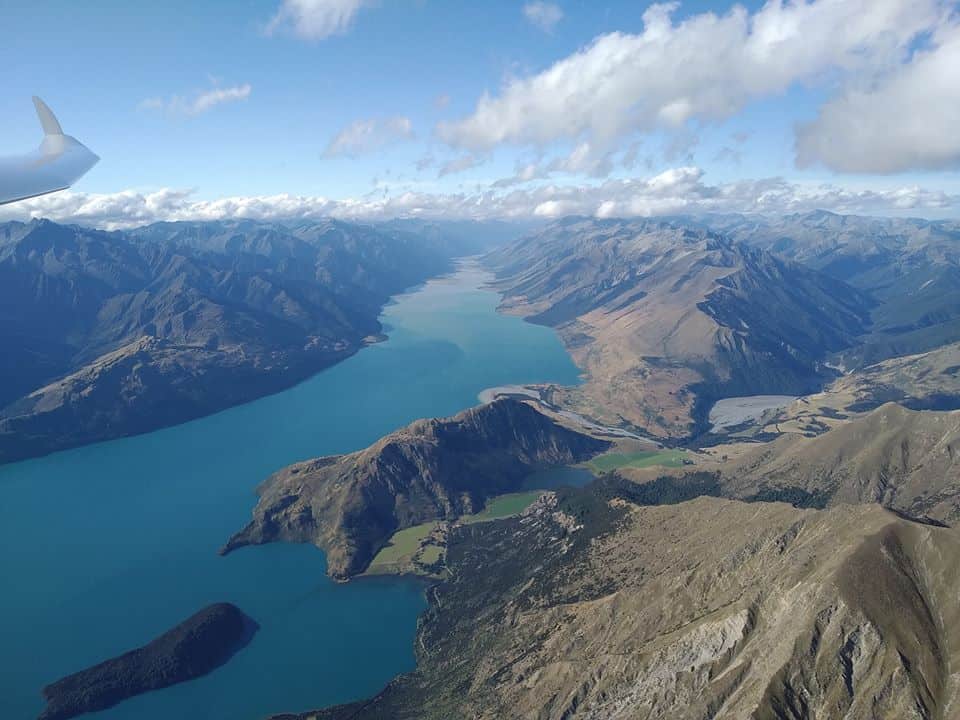 —-IGC meeting …2020 plenary….in Budapest;
starts this upcoming weekend in Budapest in Hungary. Guess CORONA will not be a spoilsport.More in my next blog.
Rick [Sheppe ] from the USA normally shares his notes with me. Will follow the tweets as well.
—-New Competition;
As shared by Jacky "Kiki" Clairbaux.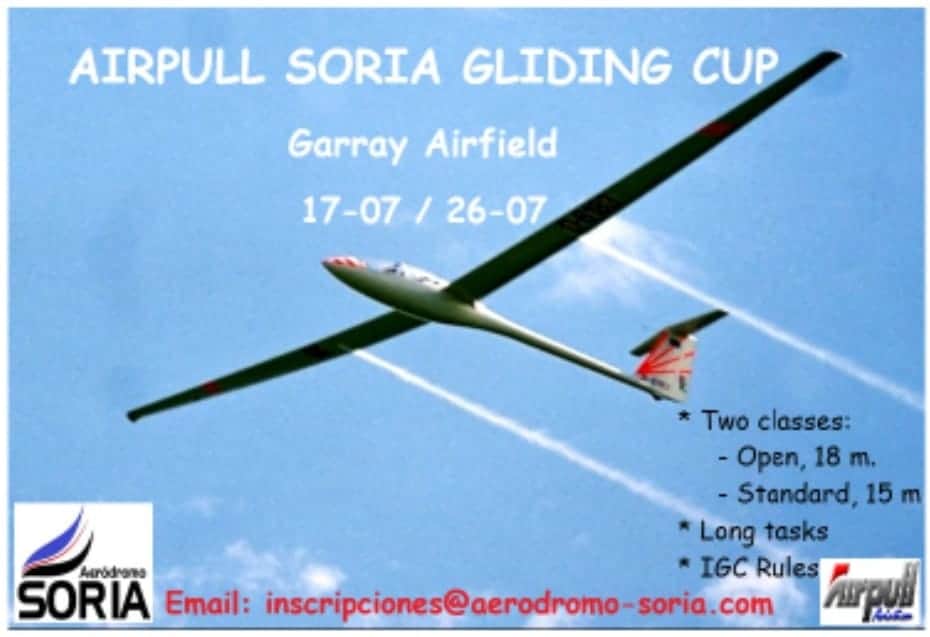 —–"Longest thermal flight";1.582 km goal flight with a speed of 144 km./h.
David Jansen from Australia was wondering if his flight from January 2 in 2015 STILL is the longest flight EVER .
Last Monday he published this note:" 1,582km. Is this the largest glider flight ever done in the world using just thermals? Any bigger one you know of? No wave or ridge or cloud flying allowed ."
He flew from Kingaroy in 10 hours and 57 minutes to Benalla.
The first over 1.500 km. flight in Australia and I guess,…. it still stands!!!!!
A year earlier, Adam's dad Chris flew in one line from Kingaroy to Tocumwal; 1.250 km.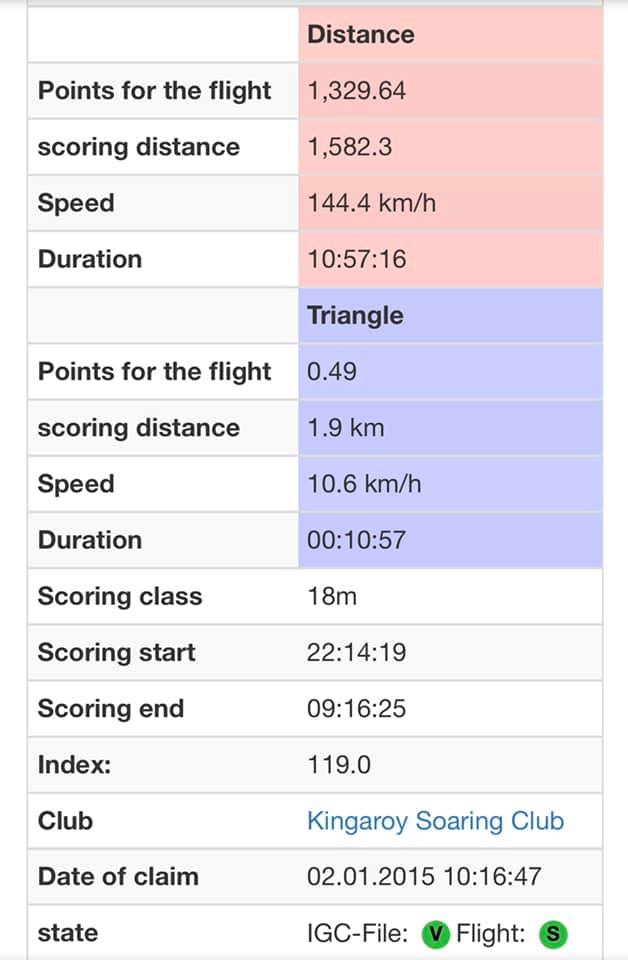 —Corona virus;
We were lucky for a while here in the Netherlands, but after it came closer and closer via Germany and Italy, we could only wait before it hit us too.
A business man visiting Milano came back …BENG,…corona was in Holland too.
Also in Amsterdam a lady who visited the N of Italy is in quarantine now. Her husband and 1 of the children are sick too.
A total of 23 infected people at this stage. Most coming back from winter sport in N. Italy.
—–You might have heard about the tornado's in Nashville in Tennessee.
I found a picture shared by Paul Arnold,one of our a gliding mates in the USA and involved in flying and seeing this picture , you feel the pain.
Even worse …..this destructive tornado killed at least 25 people and this number might rise.
The total damage is huge!!!! Stupid weather!!!!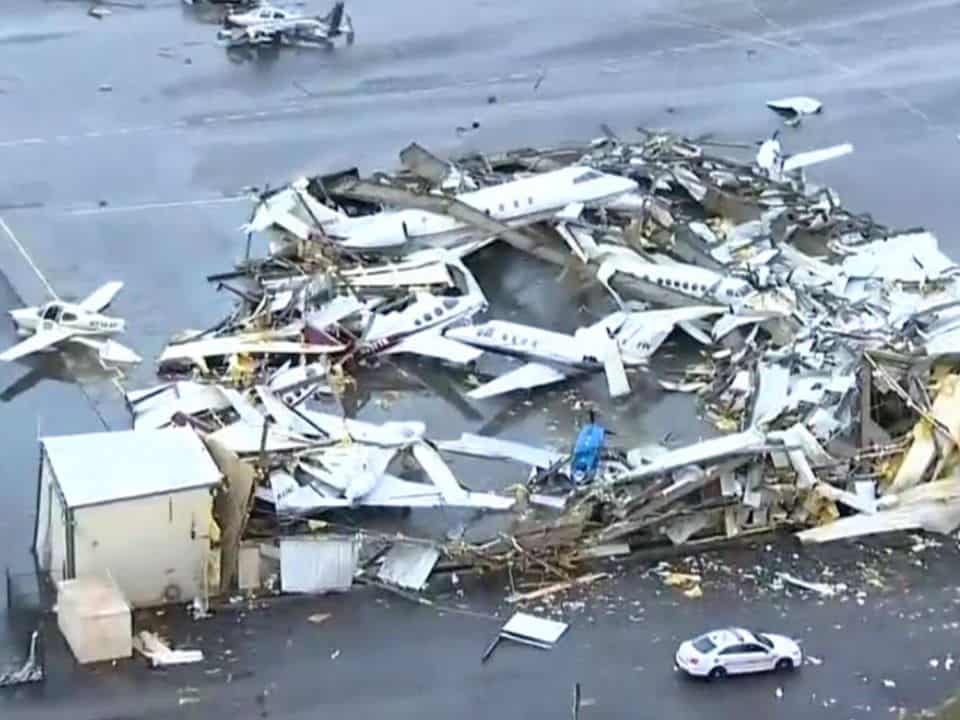 That's it for now. Nearly at blog/post 2000!!!!!
CU next week.
Cheers Ritz