20th EGC in StalowaWola.
This picture shared by team UK  says , unfortunately, a lot about this EGC.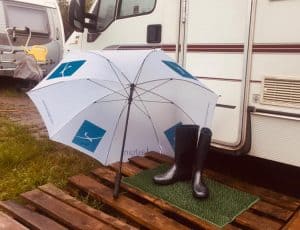 "EGC2019. Gliding competition essentials! "
May 15 day 4 no task.SCRUBBED!!!
Briefing… YES,…Flying..NO.
As shared by 20th European Gliding Championships StalowaWola, Poland
May 16 day 5..task 2; The message after 3 day's of rain and a lot of mud in the camping area was…
"Welcome to the fifth day of competition! It's possible, that the weather will allow the pilots to compete today. Pilot's briefing will be held at 10:00, as usual. There is no team captain briefing planned for today. Have a great day!"
Task's; AAT's from 1.45,[2 seaters]  2 hours and 2.15 [open] .
A difficult enough day, with wet out-landing- fields for those who need to land and have no engine to bring them home.
2 Briefings , the early one for safety issues, the later one for the tasks.
It turned out a valid day for open and 18 m. class, though nobody finished!!!
In the 2 seater class only 4 pilots flew over 100 km.
In open the best pilot flew 256 km. and that was Riccardo Brigliadori in JS 1C/21 m. for 381 points. Runner up was Eric Bernard 226 km. in the same glider and 3d was Pierre de Broqueville with EB 29DR; 333 km.
In 18 m.  Sebastian was the best in these Polish circumstances;229 km.for 237 points.
The UK-"boy's" Phil and Pete , knew how to deal with this weather as well and  had 221 and 219 km.
"8 gliders landed outside the Turbia airfield (we've had 7 field landings and 1 landing on another airfield). Special congratulations to Roman Mracek for his exceptional endurance today! 🏆
Also "here comes the rain again"…from the officials. I heard de- rigging was …in rain!!!
Riccardo after his flight with Uys Jonker.                    PR picture from Sebastian
As shared by Jonker Sailplanes                       as shared by Sebastian Kawa
And,…then I left on my holiday.Unfortunately the weather was still off. In the end the pilots had in each class 5 out of 15 day's ,so at least a VALID EGC 2019.
In between I heard that the briefings , were used for info about the flying.
Stewards Dick and Angel got huge compliments for what they did to improve safety.
During a short presentation, they analysed every day the flights ,where there was a possibility for a collision,with Australian software
Every day pilots were confronted with what could have gone wrong, without calling names or showing call signs. A bit stressful not only for the pilots but also for the stewards, but VERY USEFUL. Good on them !!!
The rain left his mark on the airfield.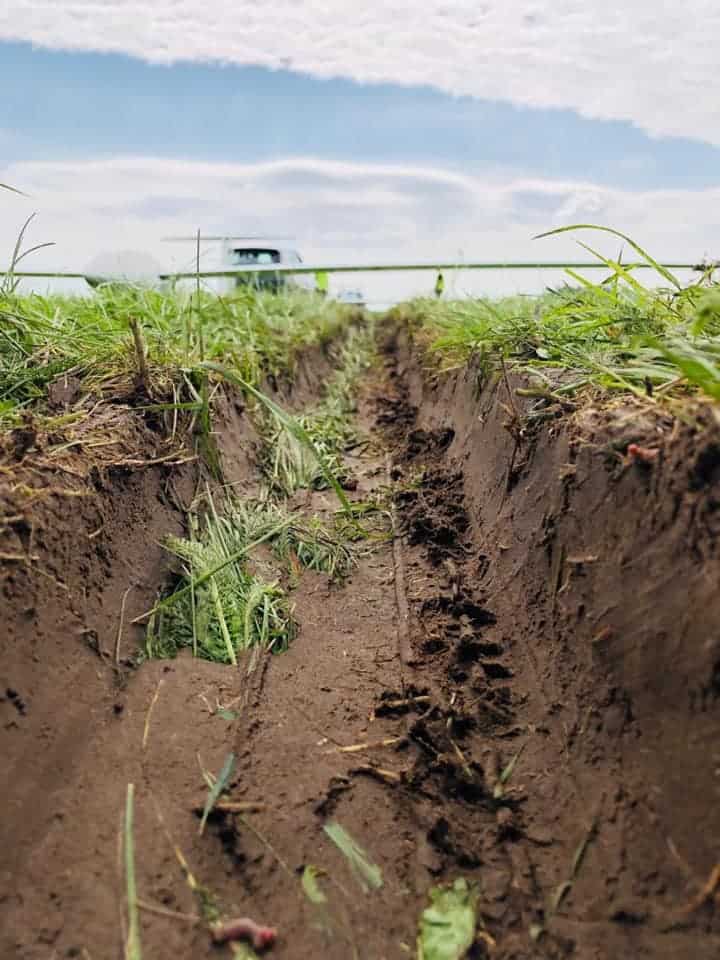 As shared by Europese Kampioenschappen Zweefvliegen
For the final scores, the last flying day on Saturday was important. It was a good day with a bit longer tasks, but still with a very wet airfield and fields around.
Open got 396 km and Petr Tichy from Czech Rep. in the EB 29 R won the day with a speed of 123 km./h. meaning 1000 points for him. This was the "base' to throw Riccardo from "the throne" he was sitting on every day till then!!!
Riccardo was 5th lost 50 points and for the final scores that meant that Petr got 28 more.
18 m. got 343 km and Wolfgang raced to the last day victory with 135 km./h. but " only"  for 818 points. Sebastian was 12th and lost 135 points but he still had just enough points to win the EGC. Wolfgang moved from 8 to 3.
2-seaters had 353 km as their task and daily winner was Antti and Juha from Finland with a speed of 127 km./h. bringing them from 6 to 5 in the final scores. On top EVERY day team Rubaj & Matkowski from Poland in their ASG 32MI.
Final scores and FAI EGC CHAMPIONS;
Open;
1. Petr Tichy from Czech Rep in EB 29R with 3.478 points.
2. Riccardo Brigliadori from Italy in JS 1C/21m. with 3.720.
3. Markus Frank from Germany in EB 29 with 3.629.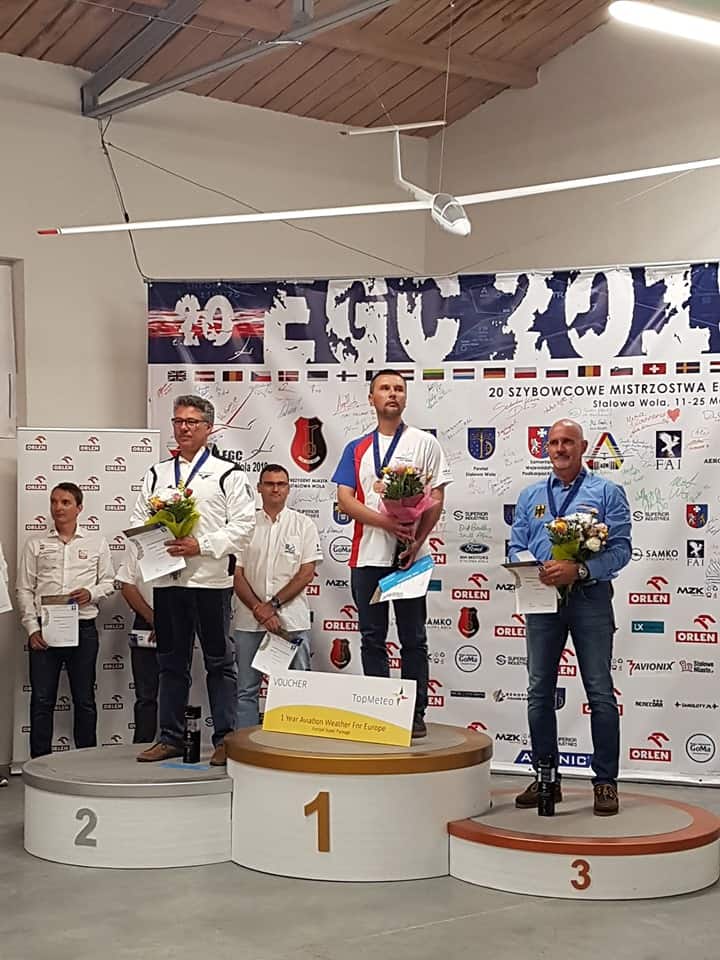 Picture shared by Pôle France Planeur
18 m.;
1. Sebastian Kawa from Poland in Diana 3 with 3.359 points.
2. Karol Staryszak from Poland in ASG 29E with 3.327.
3. Wolfgang Janowitsch from Austria in Ventus 3T with 3.285.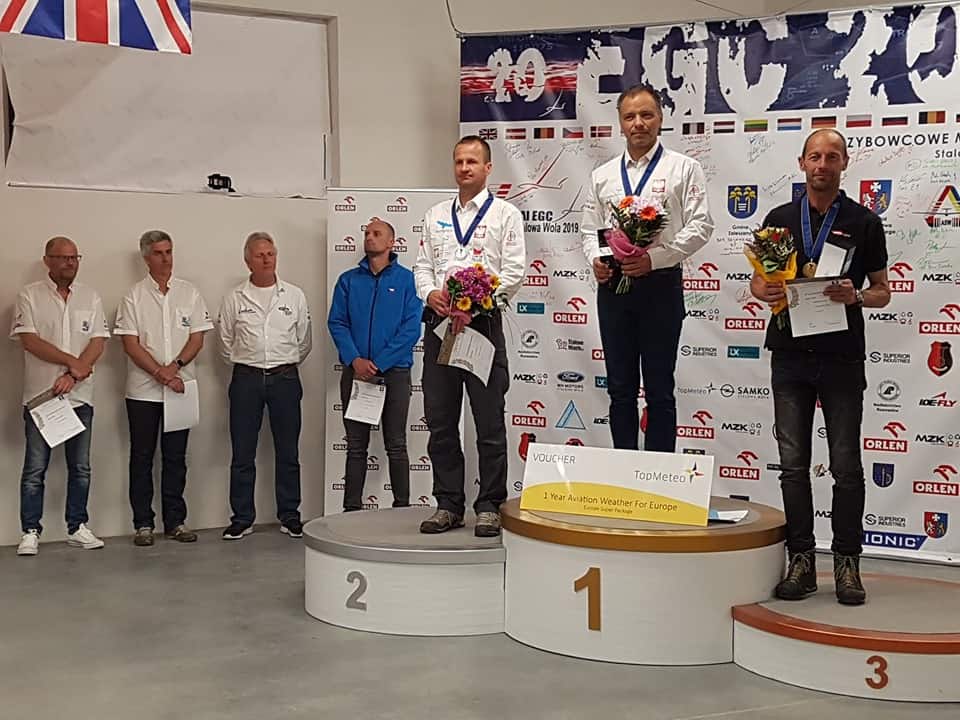 Picture shared by Pôle France Planeur
2 seaters;
1. Rubaj & Matkowski from Poland in ASG 32 MI with 3.443 points.
2. Jones & Coppin from the UK in ARCUS T with 3.399.
3. Gmelin & Grote from Germany in ARCUS T with 3.357.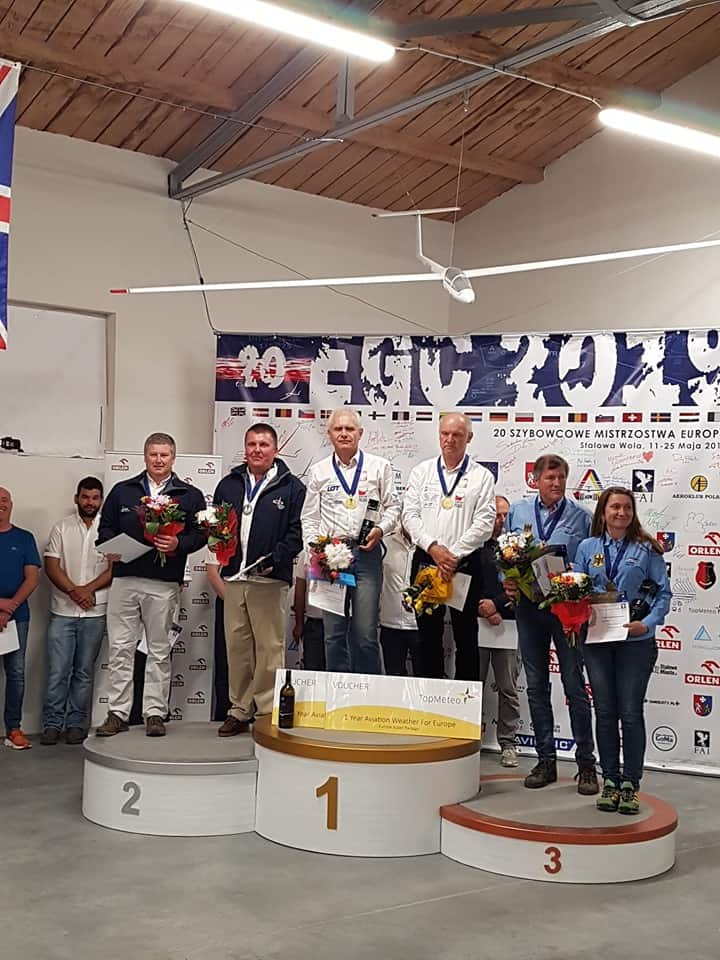 Picture shared by Pôle France Planeur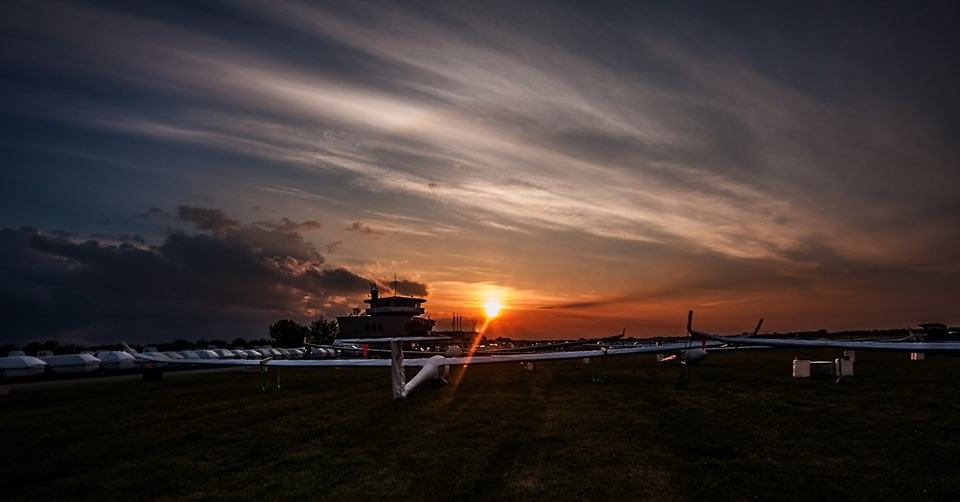 "To all our competitors, helpers and guests – we wanted to thank you all from the bottom of our hearts. We're grateful to have met you on the Turbia airfield and we hope to see you again. We wish everyone safe trips back home. Until next time!"
THANK YOU!!!!
———————————————————-
Dutch Nationals at Terlet.
May 23-June 1- 2019.
Was there on yesterday and here is a photo impression from the day.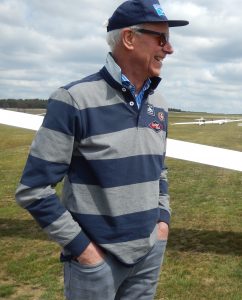 I went with Baer Selen , last Saturday to Terlet, to catch up with several friends and a lot of new younger pilots.
As you can see enough enthusiastic juniors with their coach.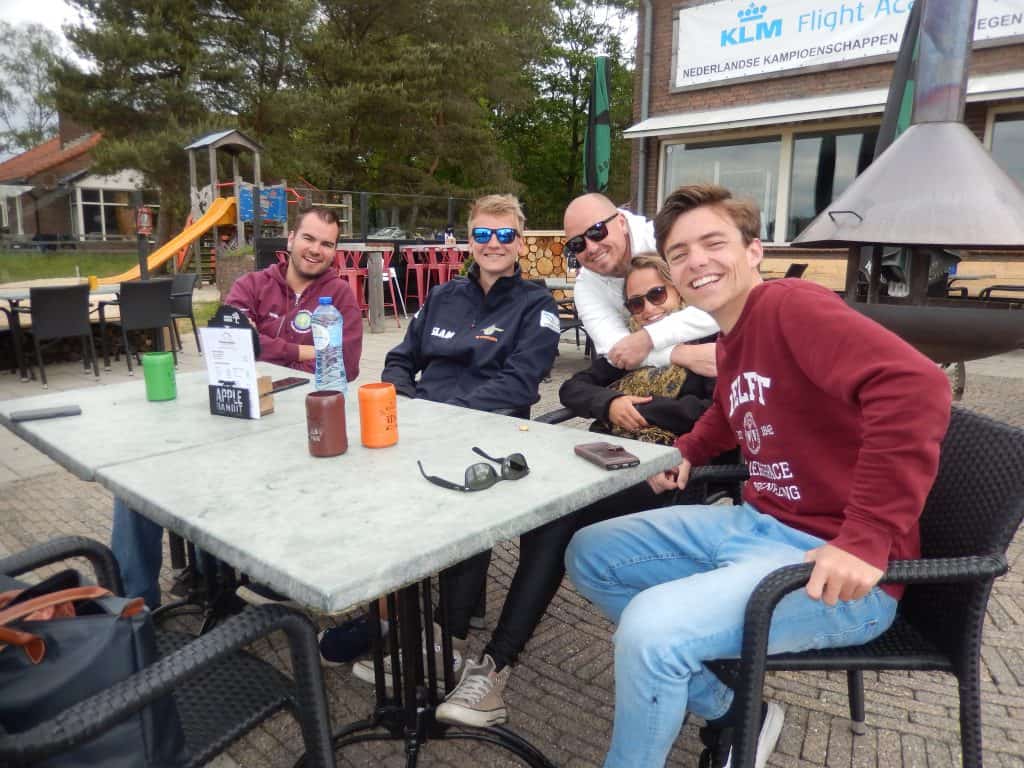 Dutch juniors preparing for Hungary's JWGC during this national competition , the KLM FLIGHT ACADEMY NATIONALS 2019,  with Sjors van Loon in the St. Cirrus from the junior team and Robin Smit in his own St. Cirrus with call sign …RS.and Jelmer Vis in the St. Cirrus B.
Old long time friends in bigger planes as well. Specially for Art these pictures from Marion and Steven.
More old time friends as;
Sikko and Ronald
and 2 ladies Annemiek and Lizzy ready to go for it in ASW 27 and LS 8, flying in the combi class.
The "big brothers" yes an EB as well in Holland at the Nationals, flown by Dirk Nieuwenhout and on this day Kees van Schaik who flew with us in Tocumwal several years.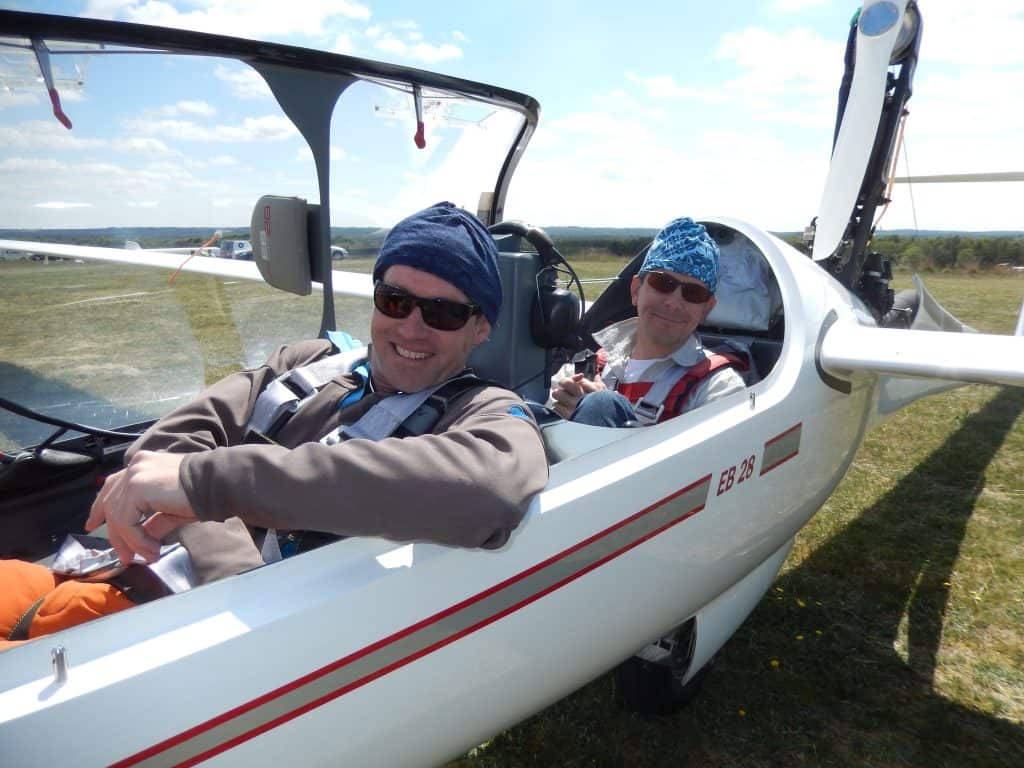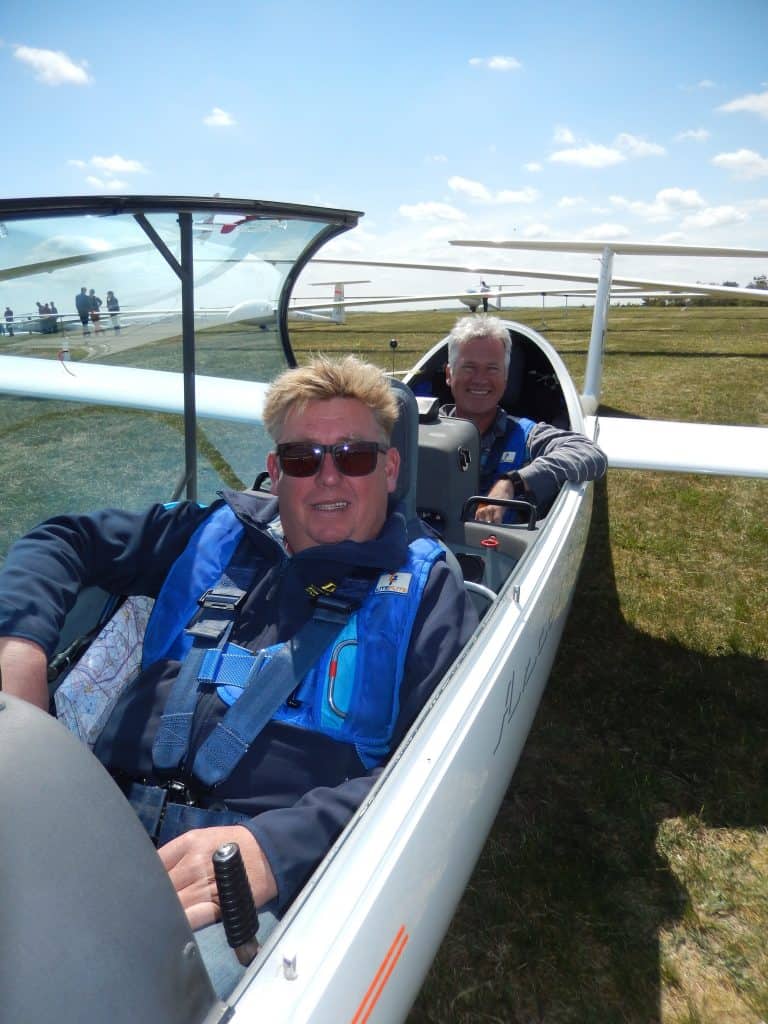 And Joost , one of my son's mates and Eric long time friend who was runner up in Borlange at the WGC.
Last but not least some friends from "100 years" ago Bertje who is towing during the Nationals and Henry who traveled to Holland from France and who I know since the 70thies in Angers.
Bertje and Henry and 2  Dutch EB owners, Dirk and Ralf, who I know since they were "little" children.
More about the Dutch Nationals and some better pictures from Willemijn next Wednesday.
They flew till now 3 good day's and in open class Ronald Termaat leads before Mark Wering both in JS 1C.
In the 18 m. it is Steven Raimond winning each day till now, with Sikko as runner up, both in ASG 29ES.
In the combi class Jeroen Verkuijl [LS 8] leads for Eric and Joost in the ARCUS T.
Club class shows that Thies Bruins in ASW 20 WL won all 3 day's and he is with more than 200 points ahead on Robin Smit.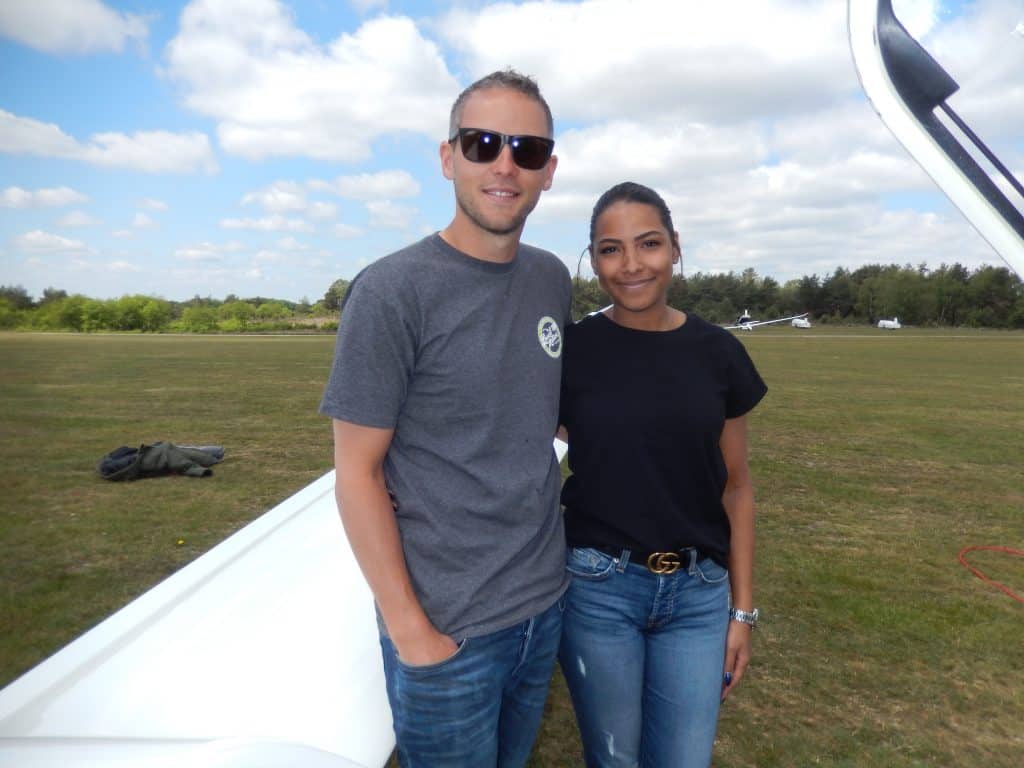 Thies , the current number 1 in club class, with his wife. He asked if his wife was allowed on the picture as well. OF COURSE!!!!
———————————————
OBGN
Open Belgian Gliding Nationals 2019.
I could n't do a lot of research on this competition but I can give you some details.
They flew 4 out of 8 days in club and combi class and 5 in 18m/open. The last day yesterday had to be cancelled.
The final overall scores;
Club;
1. Bart Leysen in ASW 20F with 3.314 points.
2. Frederic de Groote in St Libelle 201 B WL with 2.994.
3. Philippe Billuart in Discus B with 2.849.
combi class;
1.Robbie Seton [The Netherlands]  in LS 8A with 3.456 points.
2. Dennis Huybreckx in LS 8 with 3.419, Belgian champion.
3. Jeroen Jennen in LS 8 with 3.392.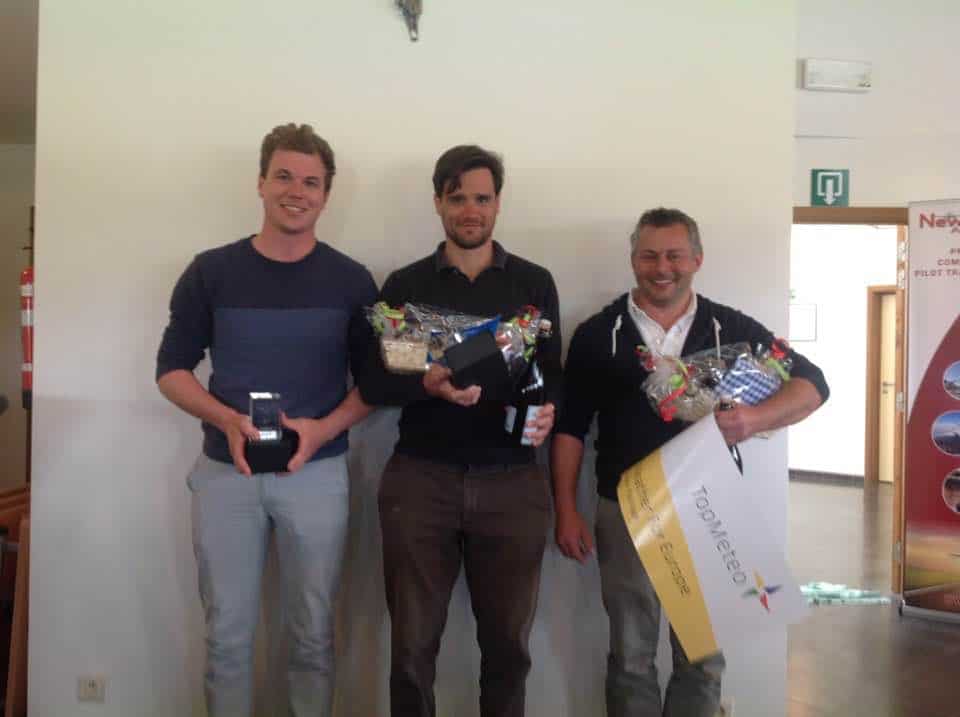 Dennis as champion, Jeroen [tje] as runner up .
as seen and shared by Brigitte.
Open/18m;
1. Bert Schmelzer jr. in ASG 29 with 4.215 points.
2. Tijl Schmelzer in Ventus 3 T with 3.899.
3. François Delfosse in ASG 29E with 3.594.
Bert Schmelzer sr. was 6th with 3.104 points in Ventus 2CXT.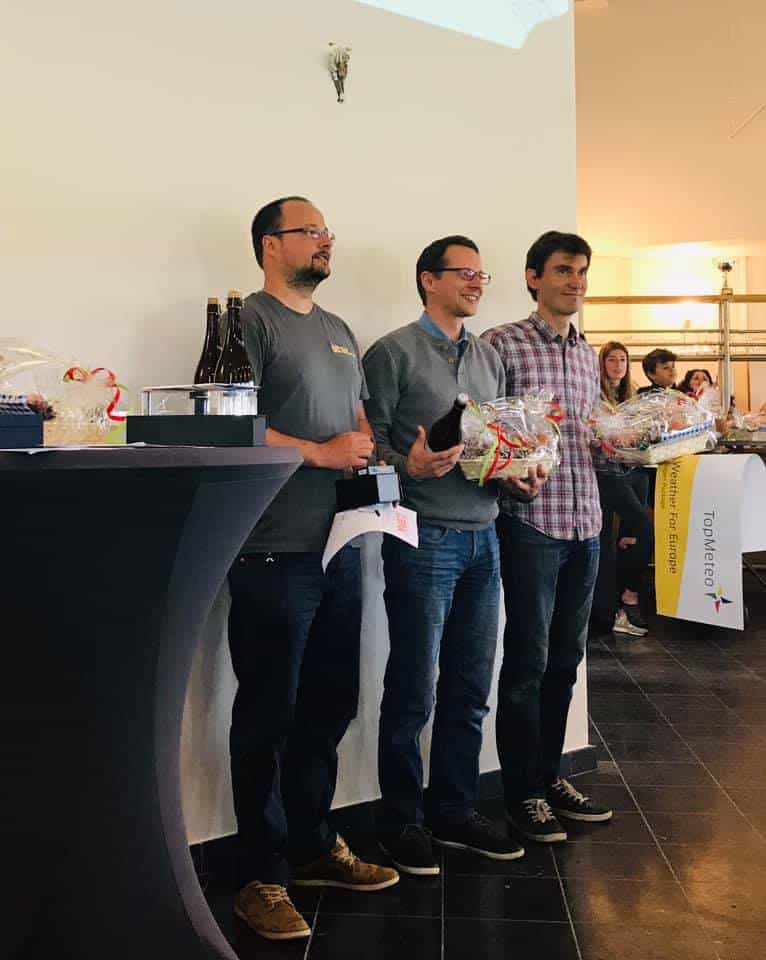 Top 3 in open /18 m.
As seen and shared by Barbara.
More news next Wednesday!!!!Also ALL I forgot now.
CU then
Cheers Ritz