Specially the southern part of Holland "survived" the regional heat wave last week. The VERY FIRST EVER in Holland; a heatwave in SEPTEMBER.
So did we. Dundee picked a good time to visit Holland, before he moves to Australia again, end of this month.
On Friday we were nearly back to normal [around 20] and I guess a lot of people were happy , that the heat during day and night was over for this year even  with the pretty "lousy" summer in mind.
———
Containers for Benalla.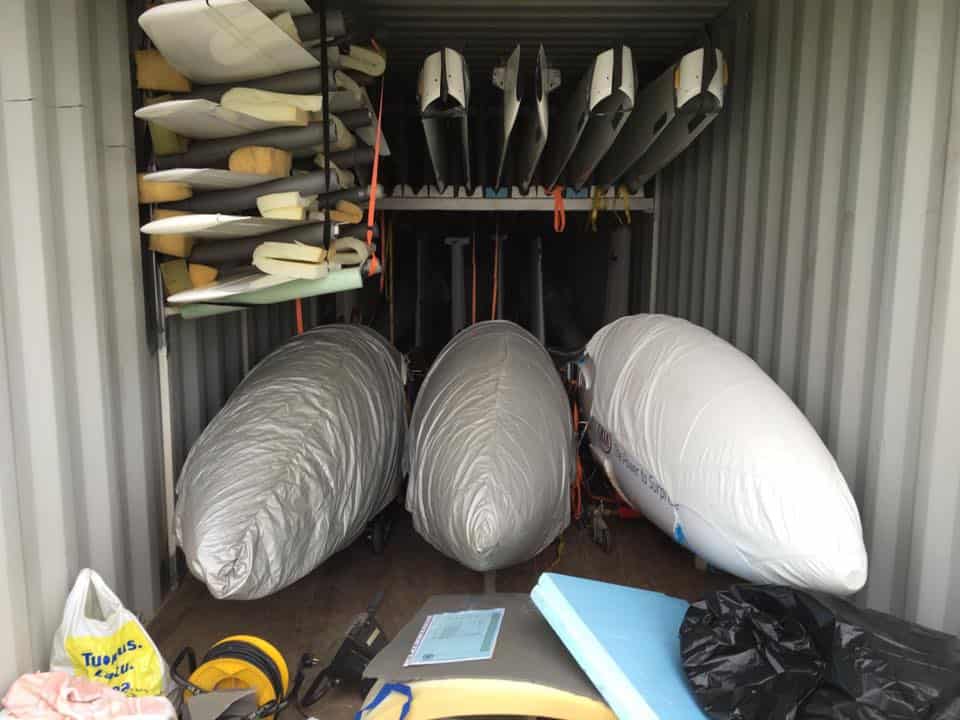 The Finnish container, travelling from Finland to Melbourne for the Benalla WGC.
as shared by Antii.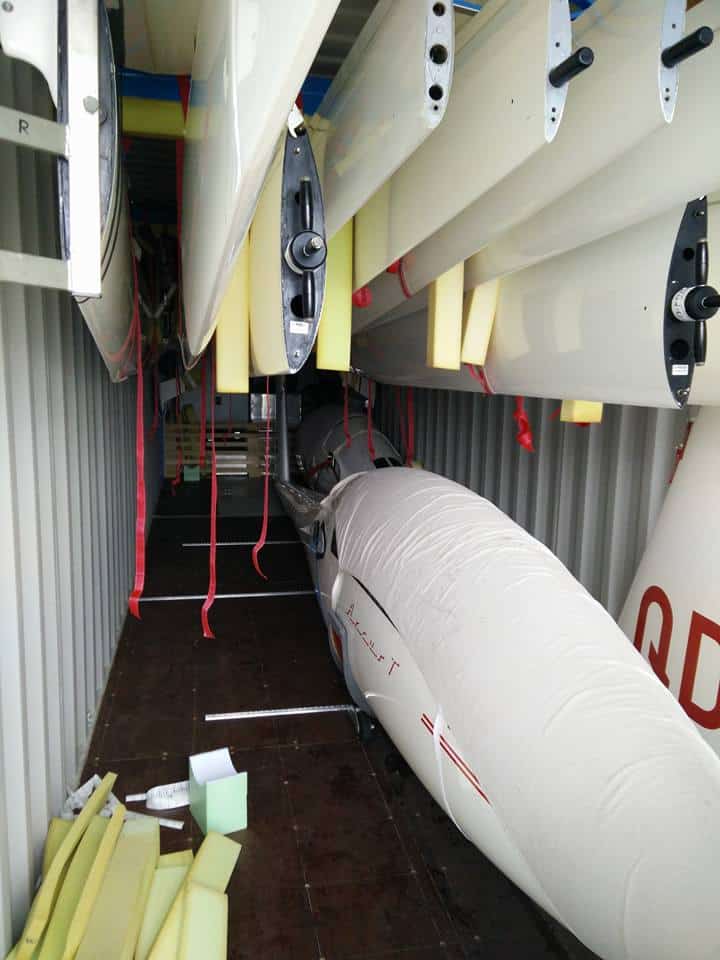 And another Finnish glider travels from Germany  and is half packed now
as shared by Martti.
The containers leaving Holland have been packed as well last weekend and will leave Holland on the 24th. Mainly for Corowa-pilots but some as Jeroen Verkuijl and Boerje Erikson have their gliders in it for the Benalla WGC.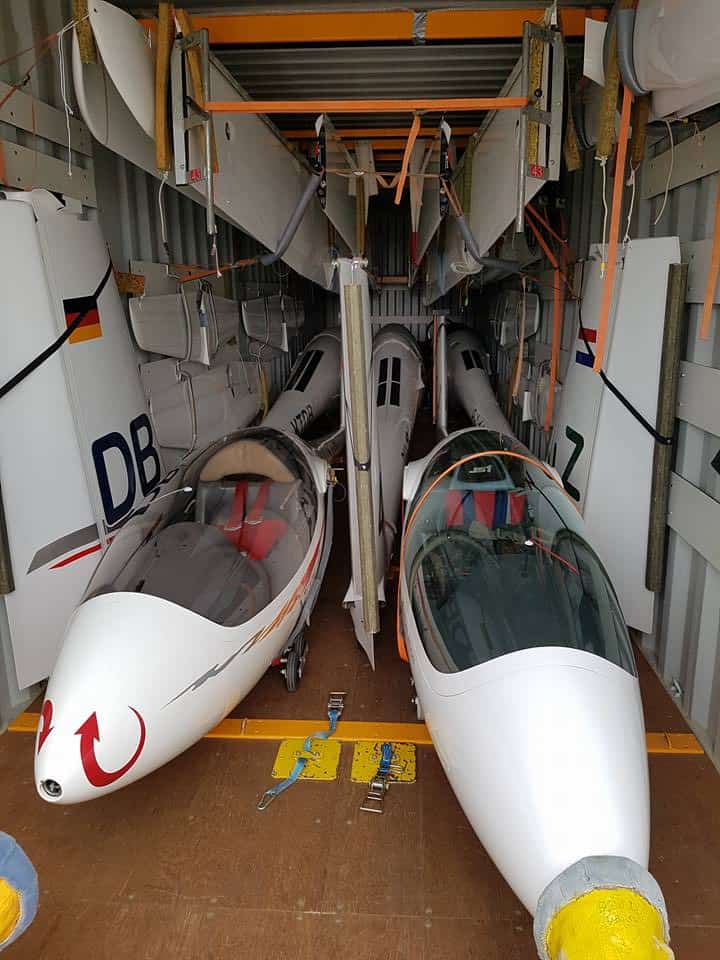 Very experienced packing as you can see by the Australian Soaring Center Corowa here in Venlo over the weekend. They ship 3 containers to OZ this season.
Shared by Jeroen Verkuijl.
———
OLC news !
When Israel tops the OLC list , it is great to see , but shows on the other hand that the rest from the world is waiting for the 2d part of great soaring conditions. The new 2016/2017 season starts soon, but in between Rafi and Avron  flew 440 km. in the DG 505/20 m. Good on them !
Both airfields Beer Sheba Teysa and Meggido had great flights.
One flight in the ASW 24 was, if I remember well,  from Arnon who flew with us in the past in Tocumwal.
His message makes me smile:"First XC flight for autumn 2016. Checking out if I still have a passion for this sport, if I still enjoy it….apparently, I do." 248 km.for him.
7 Flights last Saturday, from Beer Sheba and 9 from Meggido . GOOD!!!!
———-
Schiphol Airport ….100 year!!!
On September 19 in 1916 the first ever planes landed, at the at that time, small muddy military airfield,… a paddock not far from Amsterdam; 3 planes from the Airforce Division of the Royal land forces. It was a farmers-paddock ,growing from 1916 till the end of the first WW from 16 to 76 hect.
In May 1920 the KLM landed for the first time at the airfield of Schiphol and the flight from London was welcomed by the founder and first president of KLM  Dr Albert Plesman.
Nowadays KLM has 243 destinations in 103 countries per day, as I read . With 6 runways to start from and to land ,on a huge field . On it as well 500 business and a total of more than 65.000 people working there.
I live close to the Airport and next week some of my friends arrive there from Australia and others depart from there to Australia. Last year 58 million people flew to or via Schiphol. This year they expect 63 million people a record. They hope to grow to 80 million in the future.
Beautiful very modern airfield and from NOW on also…… with the title ROYAL !!!! Congratulations!!!!!
———–
AND…..this is the 2017 DUTCH JUNIOR TEAM!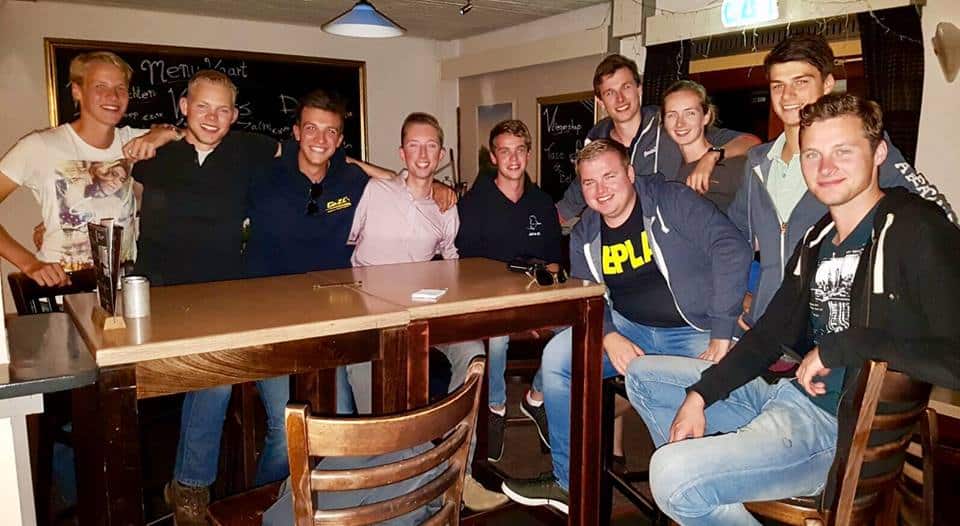 Happy smiling , keen , talented and good young pilots; Jelmer, Rick, Lars,Nick, Sjors , Thijs , Robin, Matthijs and Sjoerd. The young lady does not need introduction,…. Annemiek who flew  JWGC's already and the WWGC . Now she is also the assistant from manager Alexander for this team.
———-
The French,…..
are very proud and so they should:
The new IGC ranking list shows 4 French pilots in the top 10 and Laurent Aboulin is now the NUMBER 1!!!!!
Ahead of Sebastian and Michael.
With Louis [Bouderlique ] on 4, and Didier [Hauss] and Eric [Bernard] on 7 and 8.
TOP!!!!"
Looking at the top of the several nations,…It's France again on spot 1 followed by Poland and Germany.
http://igcrankings.fai.org/
 ———–
THE VERSUS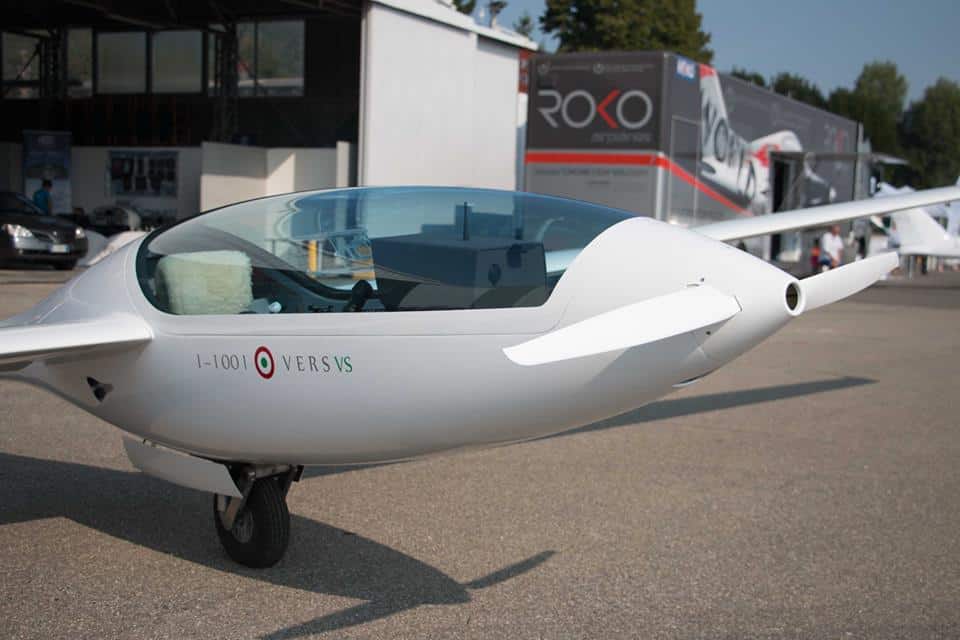 As shared by Alisport with the text;
"Our tests at Alisport continue in different ways.
You can see what we did with this beautiful glider, this week-end (24-25 September) at Pavullo nel Frigano (Modena) airport, for the Italian gliding day."
AND
the more enthusiastic text from pilotessa design.com [Kathrin his wife]
" INCREDIBLE!!!!
The FES-System on Stefano's VERSUS (ex Diana)!
A large 120cm propeller, 27KW-motor (the strongest FES-engine ever) and extended range by bigger battery!
Everything in the mini fuselage. 
WHAT AN AMAZING WORK – WELL DONE!!!!" 
———-
And to finish a fabulous picture shared by Matthew Scutters Gliding
Uluru 'wave'
(from https://twitter.com/blahblahellis)
Cheers Ritz