Autumn / summer in  Holland!
With up to 30 dgr. C last week and not one day but several, even NOW up to 32 !!!,it felt like summer in autumn. GOOD!!!! BUT,…maybe not….. It shows very clear the change in climate. Here, we have never had so many tropical days in September in history, though we had hot not tropical days , in 1949.
It's record after record even the hottest night ever last night with 21.6 dgr. C. When we came from the beach yesterday the temperature on a sign along the road showed 35.9 dgr. C.
In parts of Spain France and the UK is was much colder and in the UK there was so much rain and a forecast for thunderstorms that the Champions League game between Manchester City and Borussia Dordmund yesterday evening was cancelled.
Aboyne.
In the hope the clouds would break, the organizers set a small task last Wednesday ; a 1 hour AAT . During this competition , at the Deesite Gliding Club it is not only about speed and distance ,also about height!!
–"It is intended to be a friendly yet competitive event. It is a non-rated, handicapped competition. –"
It was even so that on Monday the clouds disappeared at 6 PM and several pilots were launched to achieve a good height.
"Glider 97 made the best of the day climbing to just short of 17,000 feet for a gain of 14,868 feet."
On Tuesday , one of the pilots flew up to 16.935 ft. gaining 13.002 and was with that the best in height-section!
Tuesday's skies as shared on FB by the BGA.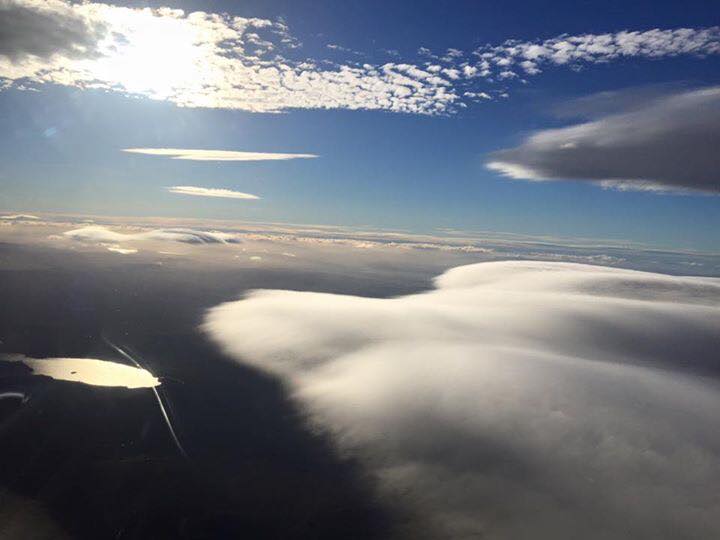 Picture courtesy Stuart Naylor on day 1.
They did fly the small task on Wednesday and there were winners;Colin Hamilton [Ventus CT /18 m.]  who gained 184 points for the day and Tony Brown with 181 points.[DG 808 C/18m.]
The Thursday morning news was ;
" We have woken to an overcast sky with some rain about, however I can hear the copier working hard."
A bit longer AAT was set, this time 2 hours.BUT,……it started to rain . Another briefing , shorter task, but all in vain so, in the end,  NO cross country task but later in the evening as done before,…for those who wanted,… gliders were launched for height gain.
Glider A 98 has been to 18,920 feet today, with a gain of 15,758
Friday was TOO windy,…. so better not to fly.
They flew however again on Saturday, LAST DAY, and a 2 hour AAT was set.
The sniffer announced 9 kts of wave so a good day and quick lift up to 7000 ft for the start.
Ritchie Toon [A 98] in the LS 7 won the day with 260 km. in time 2.29. 10 from 17 starters finished the task.
With a total of 1.740 points , out of 3 valid cross country days, Ritchie  won the comps as well.
6 Flyable days in total , height gaining included. Martin Phillimore ( call sign FCB) won the overall height gain in his Pegase 101 A.
Next years mountain comps will be on September 3 till 9.
Not the best year for well know pilot John Williams in his 20 m. Antares . He finished on spot 10.
———
OTT 16 !
9-11 September.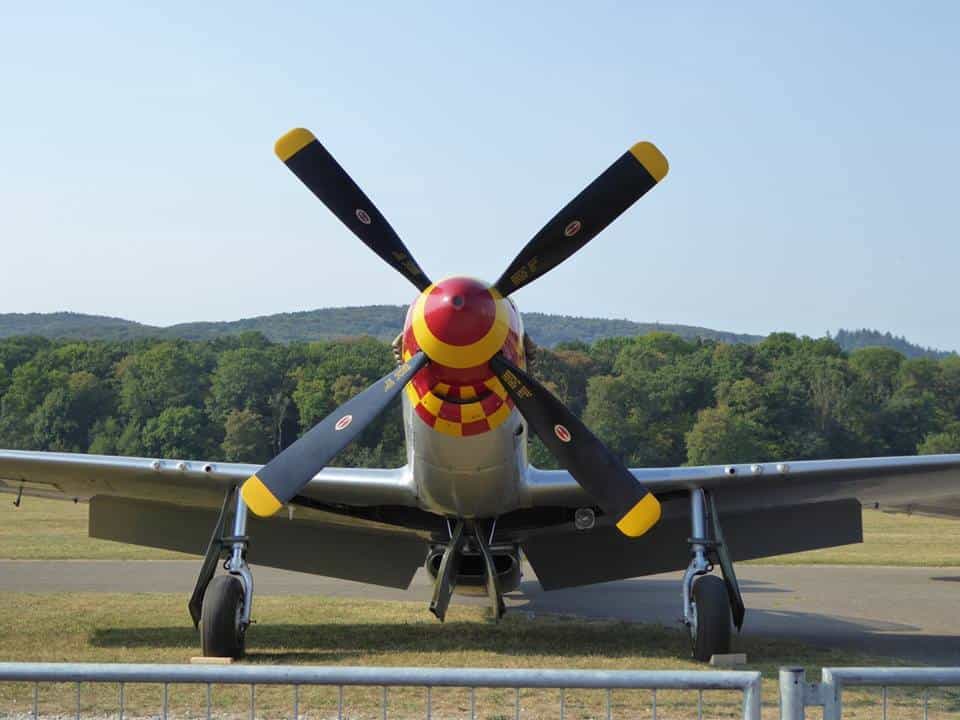 As shared by Juliette Charlie.
The Old Timers met at the Hahnweide last weekend and both belong to each other in history and in "grandeur".
Yes in French as their is some kind of liaison between Germany and France in this old timer-meeting;
"Seit 61 Jahren pflegen wir von der Fliegergruppe Wolf Hirth e.V. eine enge Freundschaft zu unserem Partnerverein, dem Aero-Club Albert Mangeot aus Pont Saint-Vincent in Frankreich. Unseren Freunden aus Frankreich ist es nun auch zu verdanken, dass am Freitag gegen 15:20 Uhr die Patrouille de France über der Hahnweide zu sehen sein wird. Das gibt Gänsehaut!"
So ,..since 61 years there is a close friendship between both clubs, as mentioned above.Due to this friendship the PATROUILLE DE FRANCE was supposed to fly last Friday afternoon at 3.20 PM.OVER the Hahnweide.
But so many flew in with their plane [about 300 where at the field] , that it was impossible to fly for the patrouille.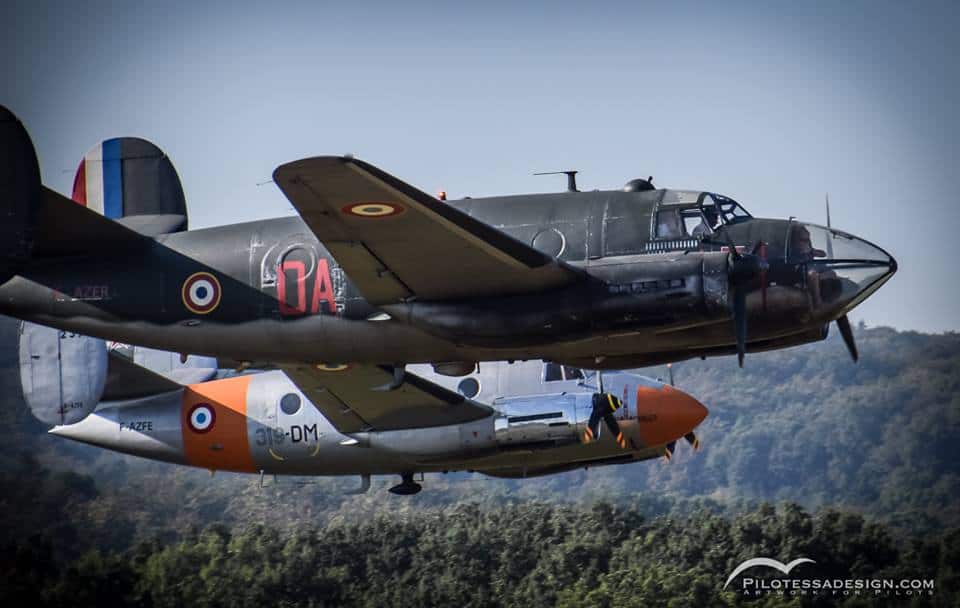 As shared by Pilotessadesign.com [Great picture Kathrin]
With her words:"Merci Alain ODOLANT, merci Pierre FAGES! Bon vol!!!!"
AND
VINTAGE GLIDERS AS WELL.
 As shared by Juliette Charlie.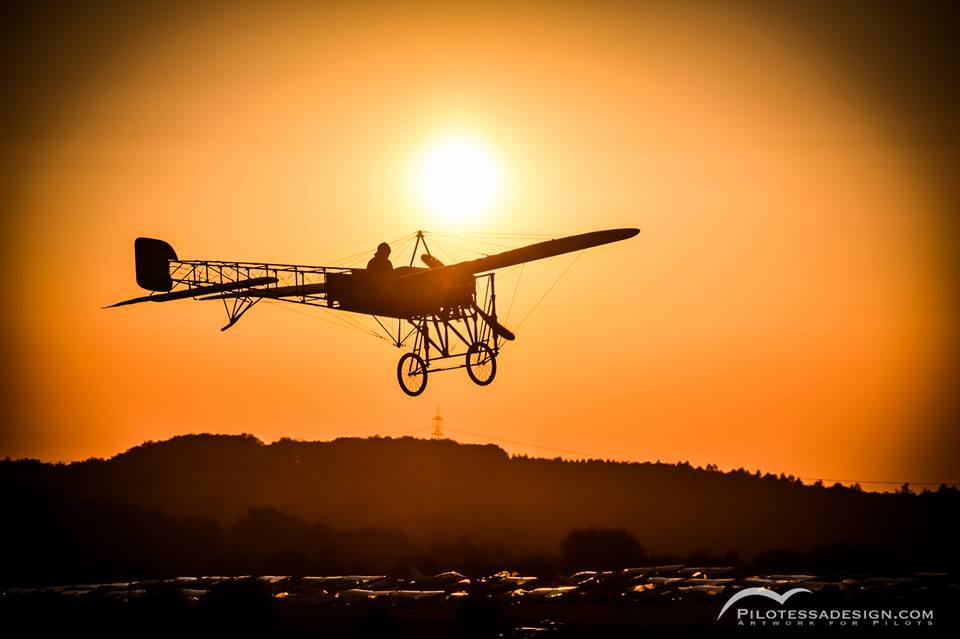 And the first "glider" as shared by pilotessadesign.com with the words
"Bleriot XI (1918)"
During this weekend not only the "old timers" , but the world, got the very sad news , that Air- Race- pilot Hannes Arch [49 ]died after  the helicopter he flew crashed in the mountains.
He did so many "dangerous-looking" -things during many Red Bull-races and dies on a slope of a mountain after bringing provision to a mountain hut, on a good-weather-day in an helicopter !!!??? Weird,..tragic….sad….
In 2008 he was world champion in the Red Bull Race and a year later 2d during the World Championship. A real hero!
It took quite a while for SAR, to reach the very remote spot .Unfortunately the owner of  the hut [62] flew with him , and was brought to hospital badly injured , but seems to be out of danger now.
R.I.P. Hannes.
———-
Alexander Schleicher !
Last week I had some pictures from Schempp-Hirth, this time it's Schleicher with great pictures of their latest toy.
ASG 32 El – Photos during a test flight this morning..
[September 8]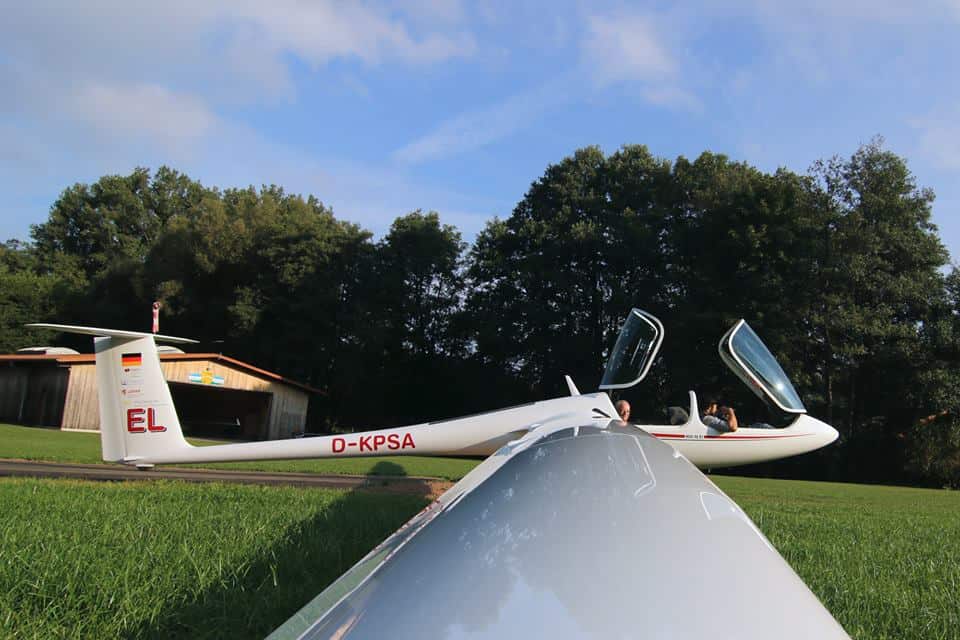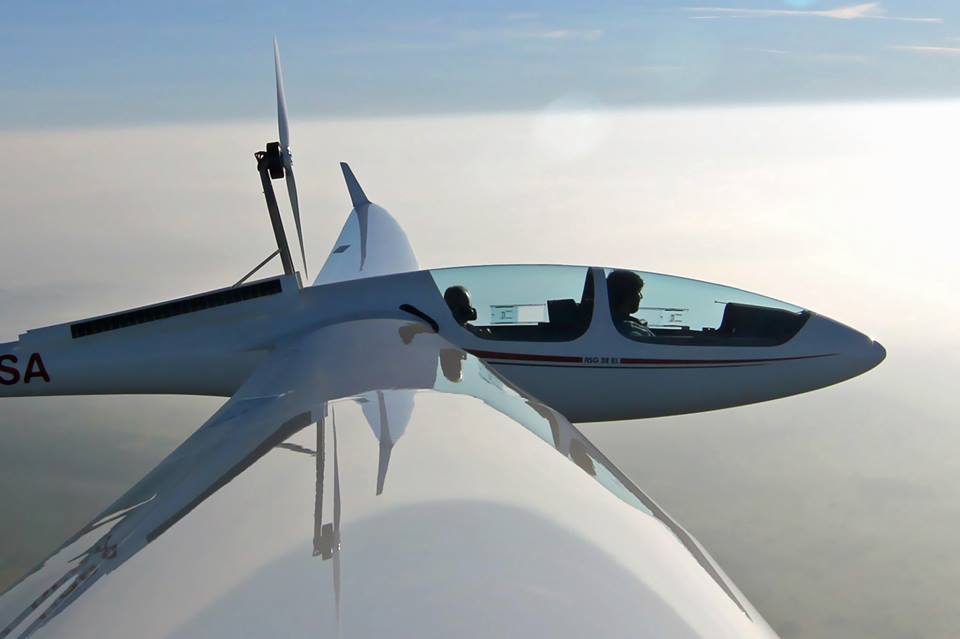 ———
OLC flights and other short news.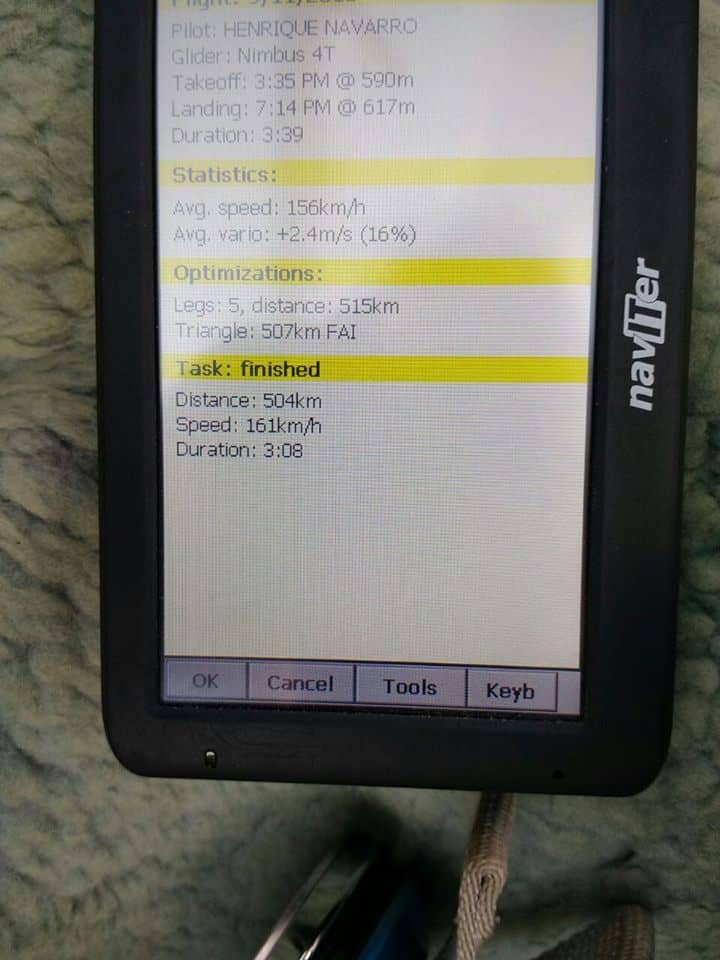 This picture shared by Henrique says it all, no more words needed but this flight on September 11 from Bebedouro in a Nimbus 4T, kept 3 Brazilian records in open class  for 500 km , 300 and 100 km. Here is the OLC comment [spot 32] from Henrique:
" 3 National speed records – open class: FAI triangles of 500 km, 300 km and 100 km at 161km/h.
Fastest speed ever recorded in a glider in Brazil.
In memory of late Wolfi Gabler who used to hold the open class FAI triangle speed record of 100km at 151km/h – flying a 15-meter Discus…"
Congratulations !!
One day earlier Keith Essex , flew in the ARCUS M a 1.108 km. from a for him new place Choteau, the Gateway to the Rocky Mountain Front,  with as he mentioned ;
" Tricky unstable wave day in a new place. Weather changed very rapidly. Seems like half the flight was in weak broken rotor. The other half was in great wave."
Never heard about flying in Cyprus but on FB I found a link [Glider Forever] , just to let you know;
Scheibe SF-25 Falke, 5B-CIZ
RAF Crusaders Gliding Club
Kingsfield, Dhekelia, Larnaca
cyprusgliding.com
The 2017 Dutch Nationals will be flown between May 24 and June 2. After 2 years of "sharing" the comps with our Belgian friends,once in St Hubert and once at Terlet,  evaluation showed that both should go their own way again , so Terlet will be the spot to be.
———-
Last but not least a summery of  the soaring news in the latest
Gliding International.
—"A revelation indeed", about the history of Jonker sailplanes and it's 10 year anniversary. Great story.
—" The Wasserkuppe Meeting" how to tackle the future with Germany's major sailplane manufacturers…..
— THE NEW VENTUS 3 by Aldo Cernezzi. 9 Pages including great pictures…..
— Importing a used sailplane from Europe, tips and advices…..
— FES is changing soaring as we know it,….
And much more newsy news , a total of 63 pages with on the cover a picture of the Perlan Project hero Jim Payne and his glider. They are in Argentina awaiting the wave season for their huge potential flight.
CU
Cheers Ritz