To make the new over-seas soaring-season a good one , owners of those business have been in full action over their winter,  but in  Tocumwal where Eddie and Cheryl run Sportaviation ,"they don't bet on one horse" over there, it was already  busy on good days through the winterperiod, with ultra light flying. Last week they were even more busy with  the training of 4 RAA students on the Fox and of course some went SOLO.
Soaring will start soon now.
http://sportaviationtocumwal.blogspot.nl/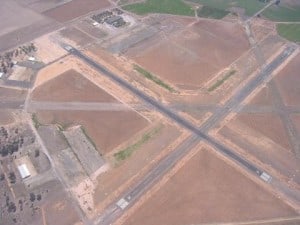 Tocumwal a while ago as seen by Ronald Hermans.
Also in Tocumwal the SRGC [Southern Riverina Gliding Club] cleaned and swept the hangar for a new season and invited their members for a BBQ , an award- presenting- evening and a meeting about proposed constitutional changes. Good to see , that the new president Zack Lutovac,  shares his thoughts in a new monthly journal on internet the "Soaring Herald".
Also their site will be renewed/updated over the next months and…. I agree a bit more action on it would be valued a lot.
The number 1 and 2 issues of the Soaring Herald are to be read at the still " old" site
www.srgc.com.au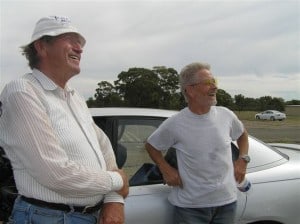 Ingo Renner [here with Tocumwal Dundee aka Dieter Albrecht] is the CFI from the SRGC.
Corowa is busy as we speak/read,  with preparing and then packing their containers in Holland [ September 20/23 and departure from Rotterdam at October 1 and arrival in Melbourne at November 11]]  and on their site they look ahead already on 2015 as well , when the new ASG 32 MI will arrive in Corowa.3 Containers will go down-under this year .
For all the latest you can read; http://www.australian-soaring-corowa.com/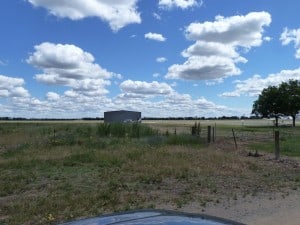 Corowa
Narromine started the season with the election of a new president;
Here she is":Went out to the Narromine Aero Club's annual general meeting today and ended up as president. What a huge honour and a challenge to follow in the footsteps of all those wonderful past presidents who fostered and promoted aviation in Narromine for so many years. The club is the oldest regional aero club in Australia being established in 1929 and I am its first female president. I am so proud."
Congratulations to Anne she will do a great job , knowing her, as she is a "peoples-person".
www.narromineglidingclub.com.au and www.soarnarromine.com.au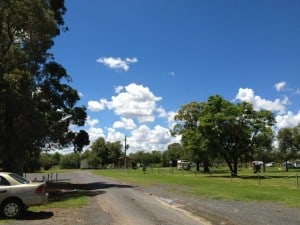 Narromine
Benalla, host of the flapped WGC in January 2017  and in the years before for the pre-worlds practise, is ready for the new 2013/14 season.
They had some nice early-spring- weather already with over 2 hour local flights.
All news at;http://www.glidingclub.org.au/
In November G Dale will be in Benalla for 2 weeks of XC training as coach, maybe better said; SUPER-coach.
All news on http://www.glidingclub.org.au/2013/04/xc-coaching-weeks-nov/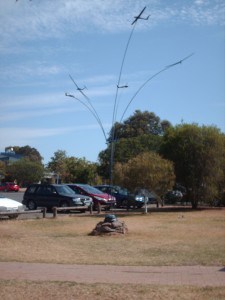 Benalla
One of the Aussie soaring-bloggers and keen glider pilot and FO on a Fokker 100,  is Adam, who knows what he wants and…if they both succeed,  we will see in the end of the season,:
"Like father, like son. Dad & I working on final preparations for the upcoming Summer. Dad plans to fly 1250km this year for a continental record, & I'm shooting for a 15m national title, as well as a 1000km in the Cirrus [dry]."
Bitterwasser has packed the gliders in  7 containers not bad!!! Brandnew gliders  , "old " gliders , so a lot of work to find out how to pack it in the best and safest way. But also here ,….experience is the word.
Look for the pictures at their site;
http://www.bitterwasser.com/
It's getting easier to get from Germany to Namibia, as an A330-200 from Air Namibia starts end of this month to fly between Frankfurt and Windhoek .Even 2 of these brand new Airbusses will fly this route in the future.
"Gliding with a Difference" , that's written on the site of
http://www.soaring-safaris.com/
Host's Dick Bradley  and his daughter Jennifer ,  Reb Rebbeck and Claire Durston are ready to welcome their first guests already early in the season for the Summer Performance Camp at Bloemfontein starting on the 27th of October and continuing to February 15 2014.
Kiripotib will have an early season as well with "Flying with the champions" , in the beginning of November, a busy period as they were last when I mentioned it, nearly  booked out. You remember the names of the champions you can fly with and refresh your skills? Here they are again.
Janusz Centka….Wolfgang Janowitsch….Andy Davis…..Stefano Ghiorzo….Holger Karow….Uli Schwenk….Pete Harvey…Reinhard Schramme.
Gliders have been packed last week in 2 containers.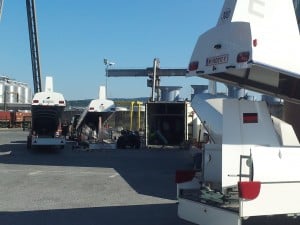 Containers from Gariep Gliding , in the middle of SA, will be packed around this time. They start their season in the beginning of November till the end of January when the gliders will be packed again. Have fun and fly safely is the motto!
http://www.gariep-segelflug.com
The season in Potchefstroom will start with the North West Regionals between September 22 and 28 with 37 entrees . The NATIONALS at WELKOM are a bit later between December 12 and 21.
The REGIONALS named the Spring Games, "will change the club class handicaps to align our upcoming and experienced pilots with the International Gliding Commission club class rules. A list of your glider's handicaps will be available on The club's website."
Oscar Goudriaan will be one of the 37!
For all the news ; http://www.potchgliding.co.za/
A day out for our KNVvL  director since August 2009 ; Ronald Termaat tried parachute jumping!!!On the first picture he is surrounded by nice girls so no worries, he is ready for a tandem-jump……Also Tim Kuijpers "tried" this other sport.
On Ronalds  FB site you can see him,  still smiling,  in a video from the jump. GOOD ON HIM!!!!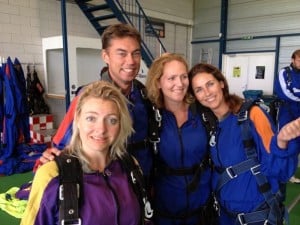 "Moments before my first para jump. I sure hope it is at least half as beautiful as it looks like now!"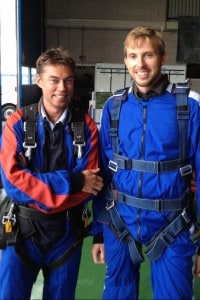 both Tim and Ronald are ready to go for it.
Courtesy Frouwke Kuijpers.
A great idea from the KNVvL [Royal Dutch Association for Aviation] to get familiar  with  more sports on their annual -staff-day-out on September 12; they did already gliding and flew in balloons in the past. What's next?
You might have noticed on the OLC some 500/600 km. flights in Australia from John "Butch" Buchanan [ASH31/21 m. ] and Pam and Gerrit Kurstjens.[Quintus and ASH 31 /21m.] They flew to Burketown from Jondaryan, and as I heard had fantastic weather, great lift over inhospitable  , unlandable areas, [They needed that flying over a huge area of just NOTHING!!!] final glides from 150 km and they FLEW THE MORNING GLORY!!!!!! More to come as Pam has kept a diary for her club and they will share it with me/you.
Looking forward to that!
Flying in Holland is not over yet and Sikko had a lovely flight last weekend going for his annual autumn-flight to the SW of Holland [Haamstede] and when you look at his flight of 413 km. , that is directly to the border of the Nord Sea.
http://www.onlinecontest.org/olc-2.0/gliding/flightinfo.html;jsessionid=2FA3D4970C14F415D72952A85915C85B?dsId=3382352
He shared some pictures as well on FB so here you are ,….specially for the non-FB-reader. "
Courtesy Sikko Vermeer.
And last but not least; "we " as bicycle-country, finally got the record back on being the fastest person on a bicycle!!!! 133.78 km/h. 6 Days they tried hard , not on a normal bike you sit on, as we all do here in Holland, but a bike on which you "lay " on and for that it seems, you need "specific" muscles. Anyhow the bike was designed by students of the University of Amsterdam and Delft and the bicyclist is well known for being fast!
Now he was fastest  and that after technical problems in the beginning and some less good weather, but on the last of the 6 days , he succeeded even with wind on "the nose" over there in the desert of Nevada. Well done for the Human Power Team.
Cheers Ritz CU next Wednesday.
On Wednesday September 18 2013 the day the South of Holland [Eindhoven] finally was free from the WW2. AND,…on September 21 is the FEMALE soaring day from the ZES.