With 31 dgr. tomorrow and 28 today life is good in Holland with a great summer and even after-summer-period. Still ……some pilots are busy already with their next project; continuing their soaring where the new summer starts.
As soaring-life continues in the end of 2013 and beginning of 2014, for the lucky ones DOWN UNDER or in South Africa, Namibia and for great [wave] flying in New Zealand or France/Italy!
From South Africa the next news,  straight away on the beginning of the season and shared by Oscar the next news from AKAVLIEG Potchgliding:
" The 2013/2014 gliding season in here!!!
At the SSSA AGM held this past weekend, a call was made to gliding clubs to promote cross country flying, as studies have shown that developing cross country flying leads to more enjoyment of gliding and the retention of members.
We will therefore be starting a club competition this coming Saturday, which will run until the end of March 2014. Scoring will be OLC based, and the rules will be developed as we go along. The rules will however favour less experienced pilots flying lower performance gliders. The winner will receive a prize at the end of the contest."
And only three weeks to go to the Potch Spring games!!!!!
It was interesting to see , that after all the comps in the middle of August , it was nearly quiet in Europe….that is with soaring-comps .
Now it is waiting for the toppers; would you be in the team/squad or not for the upcoming CAT.1 FAI  events?!
Or ,..when you are not interested at all in comps, it's waiting till next season to fly again.
But there still are a few comps as the UK MOUNTAIN Soaring Championships at  Aboyne [Scotland] between September 1 and 7. They flew a 315 km. task on Monday and the first 1000 points were for Ian Tait in a Grob Twin Acro. John Williams was runner up!
It's not only flying distance here but also height. They open the wave-box as well and best on this day with the best height-gain was  Stuart Naylor with 16.929 ft.
Day 2 had a 2.30 AAT and was won by "home"-pilot Roy Wilson with 280 km in the ASH 31 MI/21 m. in 2.33.
The wave box was used to the best top-height by John Dunnington  gaining 10.833 ft.
CHILHOWEE
I had planned to go to the Chilhowee Standard Class Nationals this week, but some important parties I had to attend, stopped that, but for sure I will "do " next year one USA competition.
Chilhowee started last Saturday and will continue till the 8th of September. Competition Director is Sarah Kelly Arnold, who flew so well during the WWGC in Issoudun in France this summer and before in the WGC from Chaves.
They were a bit unlucky with the weather but "better" air  arrived soon, though later than hoped for.
They flew on August 31 and then again on September 3 with an AAT of 159.25 miles and a late start around 3PM, but A START!  http://www.ssa.org/ContestResults.asp?contestId=2222&ContestDetailId=7988&ContestName=Standard+Class+Nationals
Evening flying; can't call it night soaring as sunset is sunset but some members from the club from Soesterberg, amongst them Sikko, flew on August 28 some nice evening-flights; 60 in total.
5 Were made in the Slingsby-T-30 Prefect , one by Sikko; distance 68.6 km. and speed 33.9 km. THAT IS soaring!!!! He even reached 1400 m!!!
Sikko ,here at Keiheuvel, picture made with wrong setting. Sorry!
First National Air Games Grand Prix day here in Holland at Teuge , last Saturday was a success, even with live-tracking!!!Pilots as former and current EGC and JWGC champions, Ronald Termaat , Rene de Dreu ,Tim Kuijpers  and Peter Millenaar participated.
Winner was Ronald Termaat and the spirit from Kees Musters flew with him, as he " used" the MS for this event. Even an old Citroën , as Kees had, was part of this event .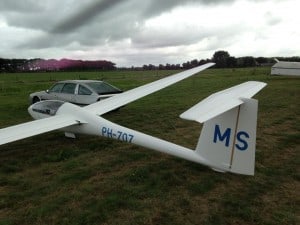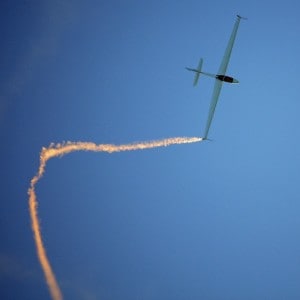 MS and Citroen shared by Ronald and a nice demo from Sape Miedema, shared on FB.
Ronalds comment on this first-time-event;
"Back into memory lane. MS , ex Kees Musters. The plane Kees let me fly on when I was only 17. Flying it today at the Dutch Air Games again. Retrieve car is a Citroën CX, just like Kees had."
He will write more about this event for Sundays blog in SOARINGCAFE.
LIVNO!
Some of my Belgium friends visited LIVNO this year and I heard,  as you know,  that some pilots think that this is the "place -to-be-"for the future. Here are some pictures ; "a story told by what you can see " by Bert jr Schmelzer. Just clicking on the pictures gives you the story;
https://picasaweb.google.com/101367179377196465151/0103082013LivnoBosniaHerzegovina#
ZWOLLE
It was Brutus 50thiest birthday party [real birthday is later in September!] but we all had a great time. For all SPORTAVIA fans here some pictures from the event and from Zwolle, what a great place that is;
Happy 50thiest still young looking-birthday- boy!
Courtesy Indya.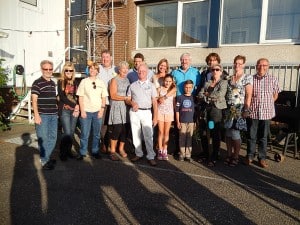 All friends who have been at Tocumwal plus Natasja.
The most beautiful food , good drinks and company.
Dundee [ lives 6 months in Tocumwal ]and Corinne [lives permanently in Toc.] gave an international tint.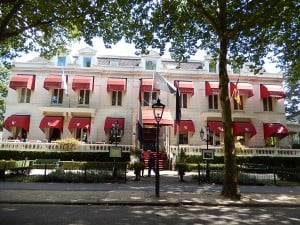 Bilderberg hotel Wieland in Zwolle; Love that hotel and the hot apple pie!!!!!!
Been there 3 times this year.
GLIDING INTERNATIONAL  edition September/October 2013 arrived all the way from NZ in Alphen in Holland and again John and Chris and their team managed to create a great reading magazine with all kinds of news.
As John Mentioned; another special issue and it is.
Of course great pictures again by Maria, their official photographer.
Stories about ;
——Dynamic Soaring,
—– about the 13.5 m class,…the marketing-battle begins,
—–Jean Marie Clement writes about his 11th expedition to Patagonia,
—–JETHAWK, a high performance 15 m. glider
—–European AIRSPACE and TRANSPONDERS…. why a near-miss in Germany with a 737 and a glider, with lot's of comments
—–wing-shape of the future and fuel cells, Stemme relaunch Brand,  Austrian Gliding History and MUCH more, 63 pages !!!
And to finish a nice 3 minutes video shared by many so I can only add it for those who have not seen it yet, by born2fly.lt.
Thanks to "Juliette Charlie"  for sharing it with me.
https://www.facebook.com/Born2flylt?notif_t=fbpage_fan_invite
by clicking on the stone in the hands of the child you can see the video. Enjoy!
See you next week on Wednesday and on Sunday evening late or maybe Monday morning [Dutch time] at SOARINGCAFE.
Cheers Ritz
On Wednesday September 4 2013, the day my granddaughter Indya celebrates her 10th birthday!!!!! Hiep Hiep Hoera for Indya! Off to Amsterdam now!